Seeing Clearly.
A few days ago I was feeling rather icky.  You know what I mean.  My heart was sticky with the tar of depression, my head was cloudier than a room full of Milton Berles, and my muscles were aching like I had just run a marathon with Sally Struthers strapped to my back.
So, I did the thing that generally makes me feel happier, no matter what else is going on: I kicked the dog put on my jacket, grabbed my camera, and went for a walk.  Movement in Sunshine.
It was about 3:30 and very brisk.  Clouds were milling around in the sky, crowding the sun as it begain to trail its path to oblivion for the night… As I strolled along, my muscles stretched and yawned.  They woke up a little, and endorphins lifted the corners of my mouth, and my mind.
Usually during such a stroll, and basically as a general rule in life, I am intensely drawn towards visions of Beauty in Nature.  I always capitalize when I refer to the concept in this way.  It is as if it is its own entity, starkly standing out from the muddle that is everything else.  My soul seeks out this type of beauty.  My heart beats faster, my breathing slows, and my eyes seem to focus more sharply when I bear witness to Beauty in Nature.  I feel… well, alive.
During this stroll, it started off that way, and I got a nice shot of the sun caressing these naked, shivering trees one last time before she turned and went to bed.
But then, I was continually drawn to something else.
This revolts me.
It makes my heart beat faster.  I am angry.
It makes my breathing slow… as I grit my teeth.  I am trying not to lose my cool.
It makes my eyes focus more sharply, as my brows furrow deeply. 
What do I really see?
I see a people who are too spoiled and pampered, careless, thoughtless and oblivious to true beauty, to be kind.  I see a disgusting swarm of cretins sauntering across the earth, leaving their filth behind them to rot and lay peril to the beauty that battles to live on amidst the muck.
I see a people who don't deserve so much of what is here for them, obviously just in their periphery, because they certainly can't be seeing it clearly.  There's no way you could do THIS if you're seeing the Beauty in Nature clearly. Could you? 
What can I do?  My heart beats faster.
Just me? How can I stop this?  I ponder.  My breathing slows.
Even in small numbers, we can make a difference.  Later this week, John, Braden and I will walk along the same way I did last Friday, but we will be armed with garbage bags.  We're going to pick up every piece of this dreck that we come across.
My eyes have focused more sharply.
UPDATED: The response to this post was so wonderful, that I posted this follow-up to it.
We've started a movement: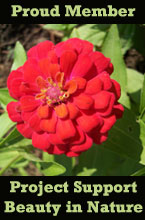 Would love any and all of you out there to join in, any way you can.  If you can't get out and do an actual project, you can post about past projects, or just "Green" tips and advice.  Thanks!  We really can make the world a liveable place.
All Site Content: Copyright © Lotus Carroll // Theme: Copyright © Dandelion by Pexeto