This time of year has me in a weird place – I'm both surging with joy and childish wonder at the beauty and spirit of the season… and scraping the barrel of my emotions, coming up with fingers mired in the black tar that lies at the bottom of my heart.
When I eyeballed #reverb10 yesterday, "an annual event and online initiative to reflect on your year and manifest what's next," I was intrigued. I was a little iffy about signing a commitment, because, let's face it. The very nature of depression is that it's hard to give a flying fuck lots of days. But then I decided it's not a legal contract, and if I want to flake out like I do on everything else I've ever taken on, I totally can! Yay! (?)
But seriously, and more importantly, I see these writing (thinking/exploring/creating/discovering) prompts as a chance to find inspiration and motivation to keep me going through this season, even when the anchor tethered to my heart seems the heaviest, and the chain link line the shortest.
Day One:
December 1 – One Word. Encapsulate the year 2010 in one word. Explain why you're choosing that word. Now, imagine it's one year from today, what would you like the word to be that captures 2011 for you? (Prompt Author: Gwen Bell)
Belong.
As in, where I do.  This has been a hell of a year for me, for my family. In both joyous and heartbreaking ways, and both literally and figuratively, I've come from far away back to where I belong.
I feel at home again… in my body, in my home, in the world, and in the arms of my husband (who, by the way, loves me with a depth and in a way I sometimes can't believe possible, but for which I am grateful).
I'm not sure how I've really been lucky enough to make it here, but I'm so glad to not be wandering in the ether as often anymore.
I've refound where I truly belong this year, in so many ways.
My word for next year is…
Challenge.
I've been far too complacent about a lot of things for some time. (I know, how much more specific can I get, right?)  I've also allowed myself to fail at things (which is sometimes okay, but that's another story) and I'm not okay with that right now.  I've felt left out, unconsidered, not good enough, and neglected in certain arenas.  I hate feeling that way.  I hate that I feel that way about myself, ever. I'm going to challenge myself in the coming year – to overcome those feelings, to focus on positives, and to accomplish successes that will help make those first two things easier.
I need to rise above the stopping point on my comfort level and push myself to new heights, both personally and professionally.  (And share it with all of you, whether you like it or not.)
Day Two:
December 2 – Writing. What do you do each day that doesn't contribute to your writing — and can you eliminate it? (Prompt Author: Leo Babauta)
I do quite a lot of things that probably don't contribute to my writing.  I don't see that as a problem, though, so the idea of eliminating those things is somewhat puzzling and I find it unnecessary.
Writing is a deep part of me.  I do it often, share it sometimes. I write about… well, everything.  When I think about this, in fact, I'd have to say that, because of that very truth, everything I do and think while I'm not actually writing *does* eventually contribute to my writing. (Which is making this feel like a moot point, but I'm going to continue with the beating of the dead horse, for s&g.)
I write about my experiences, things I think, how I feel, etc.  As such, all things I do affect my writing in some way.  Writing and living the rest of your life = mutually exclusive? Nah.  Is life full of distractions?  Sure.  But I'm going to lean towards saying that time management, rather than elimination of life stuff, is the key to writing and still doing.
I'm never going to regret that I didn't spend that hour writing, for deadline or for pleasure, rather than building an epic train track with my son or sharing some wine and my heart with my husband.
What I would regret is if I let everything in my life get in the way of ever writing.  So "balance," once again, is the word of the day.
When I'm not wrapped up in my son, my husband, photography, cooking, gardening, Twitter/Facebook, fart jokes, Dexter, wine, or menial chores/errands/tasks that make me want to stab a pencil in my eye (clearly a favorite)… I'm writing.
Where the most time is devoted ebbs and flows, and I'm totally okay with that.
Day Three:
December 3 – Moment. Pick one moment during which you felt most alive this year. Describe it in vivid detail (texture, smells, voices, noises, colors). (Prompt Author: Ali Edwards)
This makes smoke float out of my ears as my brain fries to a crisp.  It takes me eons to choose from the menu at a restaurant, deciding what to wear has the potential to cook up Angst Soup with a side of ARGH Salad, and any Bio or Profile where I'm required to list 3ish favorite books/movies/songs throws me into a mindlock of epic proportions.
I might be a little indecisive.
This task was difficult for me.  Really difficult. REEE-HEEEAAALY.
And I'm going to bend the rules, here, and tell you that this is ONE OF THE moments when I felt most alive this past year.  Seriously, I FEEEEEL way too much, far too often.  There is no way ONE moment can be the MOST of anything in a whole year.
In any case, right up there hovering damn near the top moments when I felt most alive? When John, Braden, and I walked through this house for the first time, in the middle of the night, after having traveled nearly 1000 miles to get here.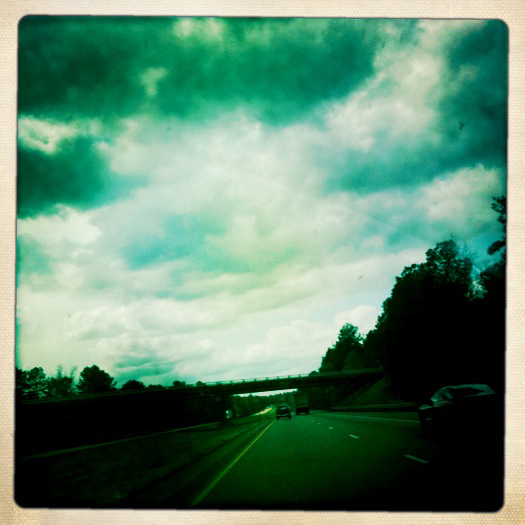 Something pleasantly electric ran through me.
During those first moments in this house, my heart was so full it seemed it might push its way up  through my throat and out my mouth, finally floating away. I took a photograph of myself, reflected in the back patio door… I think you can tell how I felt?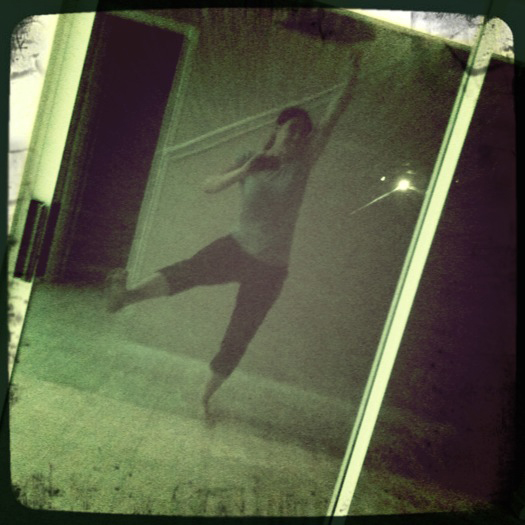 It was a dark, quiet night outside, and inside there was an air of neglect and loneliness, like the house had been alone for too long, waiting for someone to love.  Our voices rang out as we passed through together, seeking the room we'd put our air mattress in for the night.
I felt alive because this (this town, this neighborhood, this house) is where I belong, where we belong, and I knew it, felt it.  Maybe the house did, too.  When I woke up the next morning, it didn't feel alone any more.
And hopefully, it never will again.
All Site Content: Copyright © Lotus Carroll // Theme: Copyright © Dandelion by Pexeto