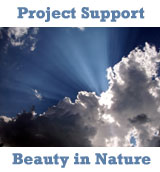 Sometimes you realize that something is kind of Eco-Friendly after the fact.
Like, after you do it because you are a cheap bastard.

Last year, I decided to really start teaching Braden to wash his hands on his own – meaning that he'd do all steps without my assistance/intervention. Previously, I'd turn on the water, put the soap in his hands, rub them together… you get the drift.
In order to make it easier on him and cheaper on our budget, I decided that a foaming soap dispenser was a good idea. That way he'd have instant lather, instead of having to create it from goopy soap. I figured it would really save on soap, too, since he wouldn't be sliming his hands excessively if he had the foam.
I was right. It was easier on him not having to create lather. Now, figuring out that he had to have the other hand under the pump when he pressed it down? THAT WAS THE HARD PART. Hah!
By the time he was a pro at it, the dispenser was almost empty. I eyed the bottle of Method Green Tea & Aloe Hand Soap that was up on top of the cabinet where he couldn't reach it, longingly. But no, I didn't want him Gooping!
Then it hit me: the stuff in the foaming dispenser really just looked like heavily watered down soap. So I tried it… I put in a small amount of soap and filled the rest of the dispenser up with water.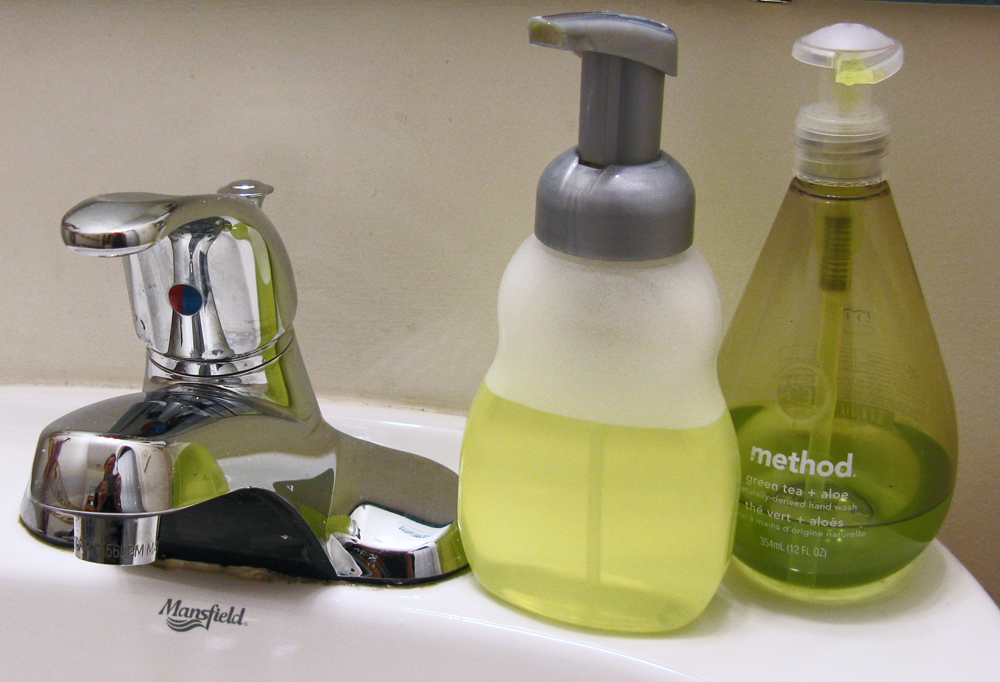 TOTALLY WORKED. And now we all wash our hands with that soap! We're using way less soap for hand washing, which is cool and it falls under the "Reduce" category of Eco-Friendliness.
It will also save ya some bucks. They charge way more than they should for the watered down soap in the foam dispensers, so just buy that ONCE and then refill it yourself. And of course, if you choose an Eco-Safer soap like Method, or Lemon-Brite, you're also treating Mother Earth kind by not dumping chemicals all up on her shiznite.
Do you have an article or post about something "green" that you do in your home, or on Eco-Friendly tips? Please feel free to link to it on the Mr. Linky below.
I used to do this type of post once a month, and it's called Project Support Beauty in Nature. You can click that link (or the tab on the navigation bar under the website header) to read all about it, how it developed, and see a list of past posts and participants. I have had the project on hiatus for several months while I tried to find the emotional energy to write more again.
I'm happy to say, the project is back up and "airs" the 2nd Monday of every month.
Please feel free to add your "green" link to the Mr. Linky (just below) in this post anytime for the rest of this week.
All Site Content: Copyright © Lotus Carroll // Theme: Copyright © Dandelion by Pexeto