Children laugh a lot. It is a beautiful thing.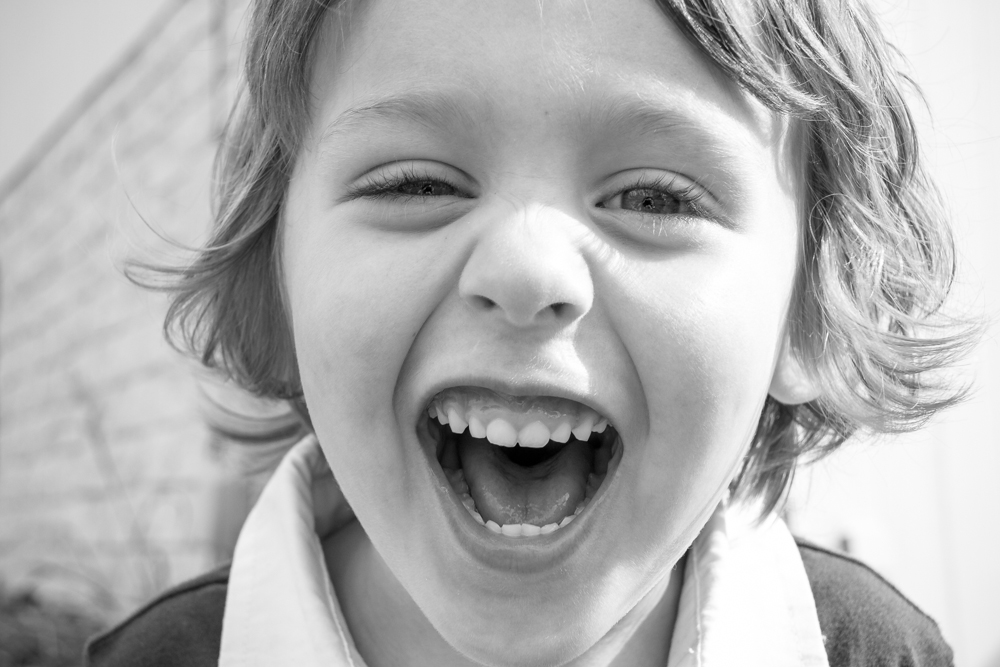 A few nights ago, I heard my son laugh from upstairs. The laughter tinkled merrily down the stairs from up high to down where I was standing in the kitchen. It was the laugh of a four year old – giddy, unrestrained, and in those chucklesome, high-pitched, and somehow fairy-like tones that only children that young can achieve.
That night I heard the free, sincere, heartfelt laughter of my son, and I had a thought, suddenly. It hit me without consideration and washed over me harshly. It did not care what I was doing when it came on, or where it would leave me after it fled into the night beyond me.
And the thought was this:
There will come a day when I will not be so privileged as to hear that sound anymore as a common occurrence in my life, my day to day What Is, my moments possible to take for granted (even though I don't want to). There will come a time when that laugh does not even exist anymore.
There will be a day when forever more I will not be able to hear that sound. His laughter will still be accessible to me (sometimes) but it will never sound that way again. It will become lost forever in the vault, deep and wide and sometimes difficult to navigate, that contains my lifetime of memories.
And memories have this awful way of fading and being so hard to recall in a tangible way, so hard to truly feel in the same way as they were once experienced.
I stood there, at the foot of the stairs, frozen in that moment. I stood there, playing that brief sound over and over in my head, savoring it. I was all alone, and may have nearly appeared catatonic in that moment of true consideration and revelation.
Braden may never know that he's ever done something so simple but so incredibly and effortlessly meaningful that it captivated his mother so greatly. He might not realize that she once stood quietly relishing the joyous beauty of a 3 second laugh he uttered about a little bit of something more than nothing that faded into the night without him giving it another passing thought.
When I write these moments, it is like I'm drawing a map to put up on the inside of that vault, so that when I dive into it later, so much later, maybe I can find these most important of thoughts and feelings, these memories of the most golden days, and hold them near me again for a few moments.
And I will know.
And now you do, too.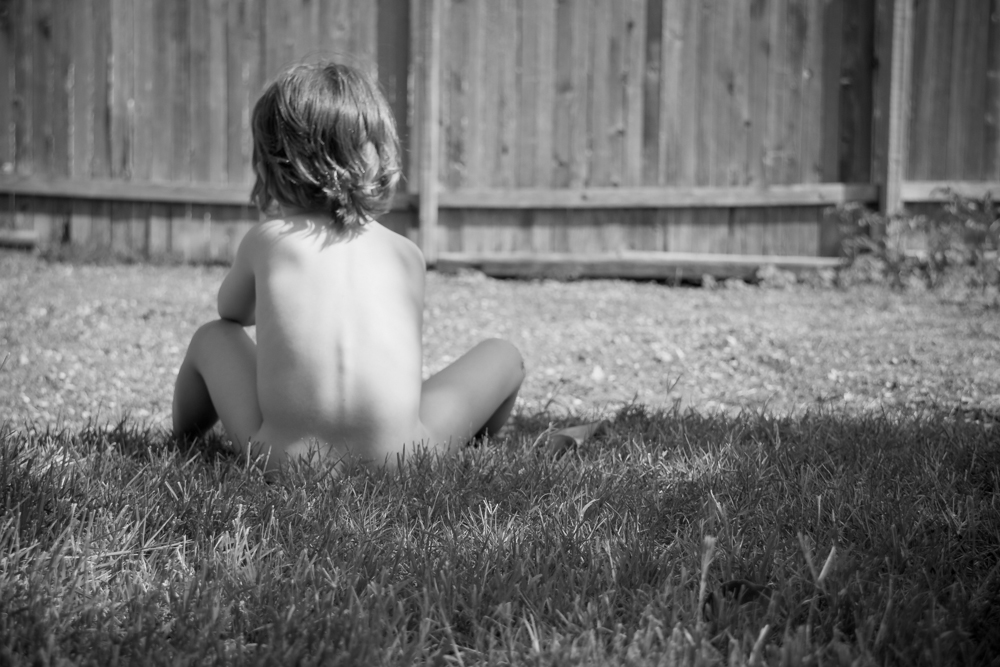 —————————————————————————————————————————————————————-


This work by Lotus Carroll is licensed under a
Creative Commons Attribution-NonCommercial-ShareAlike 4.0 International License.
To license commercially, please email.
All Site Content: Copyright © Lotus Carroll // Theme: Copyright © Dandelion by Pexeto