I had a lovely time this past Wednesday night during this On-Air Hangout hosted by 
Kelly DeLay
 and 
James Brandon
. Along with 
Amy Heiden
 and 
Brian Matiash
 we discussed inspiration, creative drive, and the perception of failure vs success in our work (among other things – I may or may not have derailed the hangout to talk about pooping my pants).
Here's a link to the article that James mentioned. Amy's photo from the hangout can be viewed here.
I hope you find something useful here! I loved seeing the post that DeShaun Craddock made after the show last night – a beautiful photo with some great thoughts to go along with it. See it here: http://goo.gl/sbKHRd
I'm very inspired by a variety of things – emotion of my own and that of others (particularly universal human emotion) as well as a blend of memories, experiences, poetry, literature, music and the magic of a dreamer's mind. Consuming the art of others, staying in touch with my own emotions, and interacting with others are the main things that drive and inform my own work.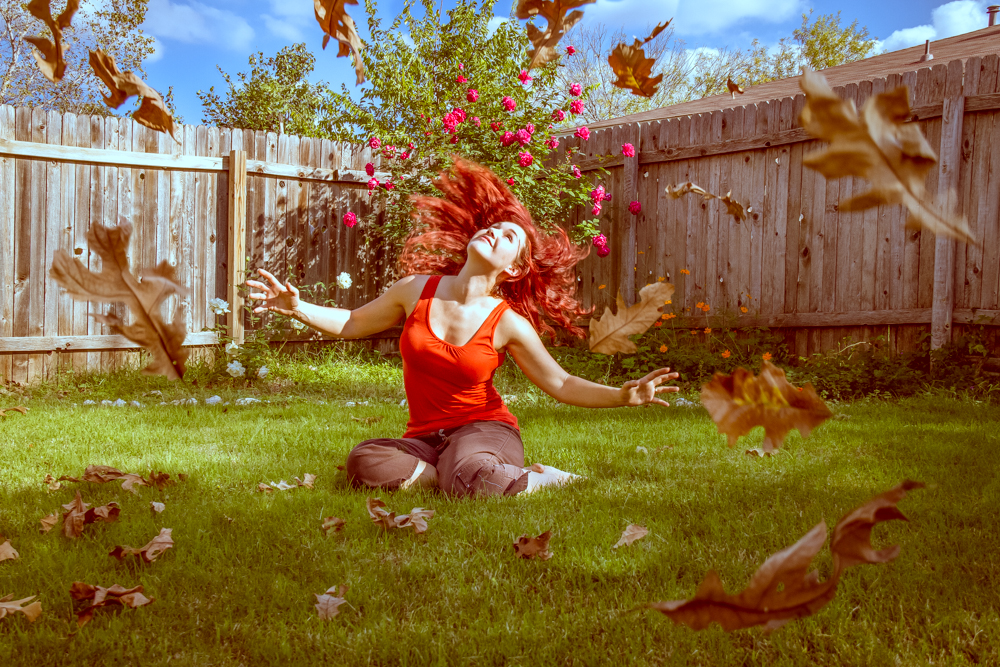 For example, this photo was inspired not only by the current season, but by a very special and nostalgic childhood memory of catching leaves with my brother, my belief that dreamers/creatives have a mental eye that others do not (see things differently), and my great admiration for this quote from an Edgar Allan Poe short story: "Those who dream by day are cognizant of many things which escape those who dream only by night."
So tell me… What Inspires You?
All Site Content: Copyright © Lotus Carroll // Theme: Copyright © Dandelion by Pexeto