Parked on a little gravel shoulder that leads into a quarry area in the early evening after all workers had called it a day and gone home for dinner, I leaned against the side of my car and waited. It only took me 5 minutes to shoot multiple images and capture 5 red vehicles in the mix. This was my favorite. Perspective is everything and you only ever control how fast you choose to move – the rest of the world keeps its own pace.
Shutter Priority, 1/10s at f/8
ISO 640
Prints: http://goo.gl/KwI1ym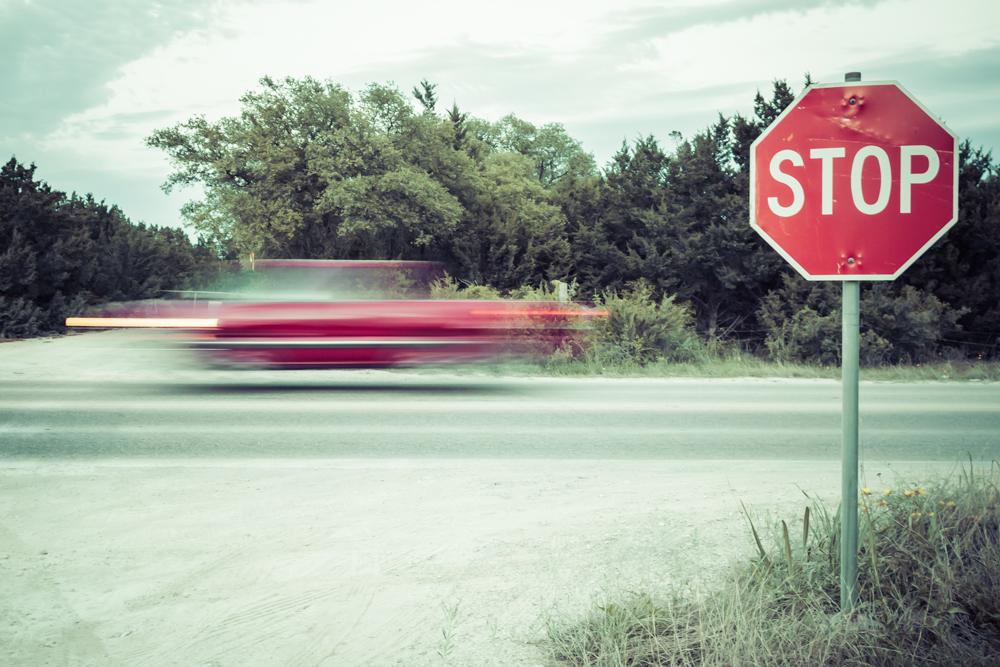 This work by Lotus Carroll is licensed under a
Creative Commons Attribution-NonCommercial-ShareAlike 4.0 International License.
To license commercially, please email.
All Site Content: Copyright © Lotus Carroll // Theme: Copyright © Dandelion by Pexeto