What do you do if your room is messy but you want to shoot a portrait? Clean it up? Hell, no. Who has time for that? Instead, just clone and heal, baby, yeah.
You can always create the illusion that you have a clean room for your portraits (or just get some encroaching couch arm and leg out of the way) by using the spot removal tool in Lightroom – and in LR5, it's so much better than before. Previously, there was only a circle of differing sizes to do any cloning/healing work, but now you can paint with the tool to create whatever shape you need. Witness the magic unfold.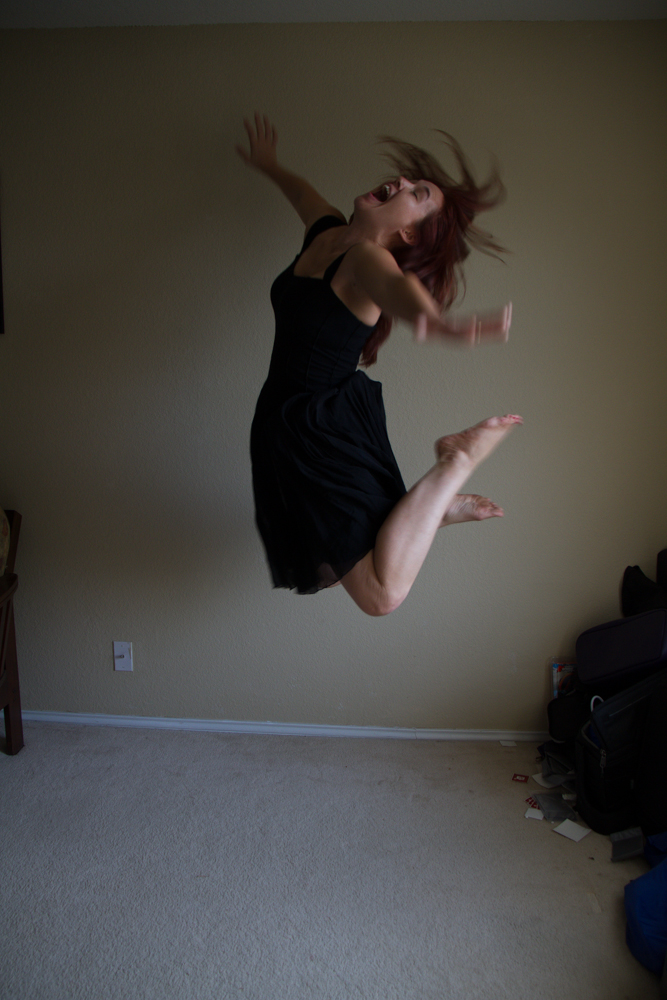 Here's my raw photo… you can see that I am SUPER EXCITED TO THE MAX! about how I've decided to just leave my crap laying around indefinitely the thought of editing this photo in Lightroom 5 soon!
I whip out the spot removal tool and make quick work of the annoying couch parts and outlet to the left.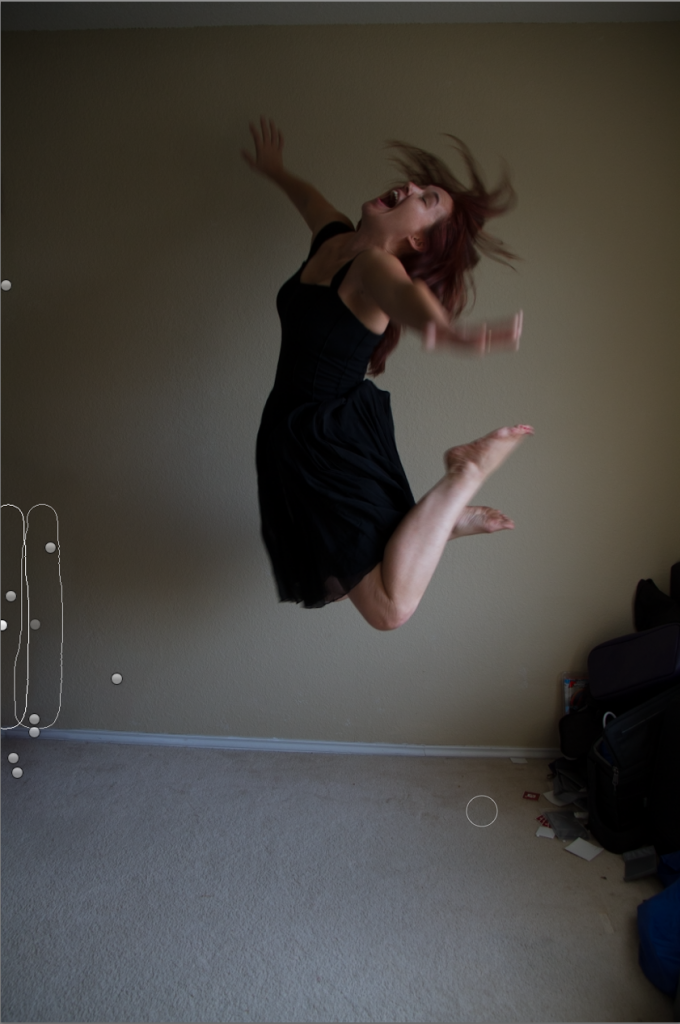 Whew, I'm already feeling like I could do a flip even. But wait… there's a load of stuff to my right. Totally messing up the Fung Shui up in here and that will harsh my spirit. I'll probably land on my head. Time to get to work on the real problem…
This is no easy task, but with the new tool I can do it more effectively, without going to Photoshop. This will take some layering of spot removal swipes and a bit of patience. My trick here is that I make small painted sections like lines or even little squares, depending on the shape of what I want gone. For the first pass, I clone just to get to the general color I want. Then I go back and even things out with heal in the places where it needs to blend more. This can take multiple passes to get right.
Heck yeah! The hard part is over and I'm feeling the float. A few more things and I'll be set! I cropped to bring in the right side a smidge and used the lens correction tools (rotate, some horizontal adjust – you can also play with the new leveling tools in LR5 which are sometimes spot on and other times not so much, but are fairly neat). Then desaturated, and hit the slider on a few things (bumped up exposure, shadow, whites, and clarity, bumped down blacks). Finally, pulled out the jazzy new radial filter and dropped an oval over my body and bumped up clarity and shadows just in there to make my body pop. You know you like it when my body pops.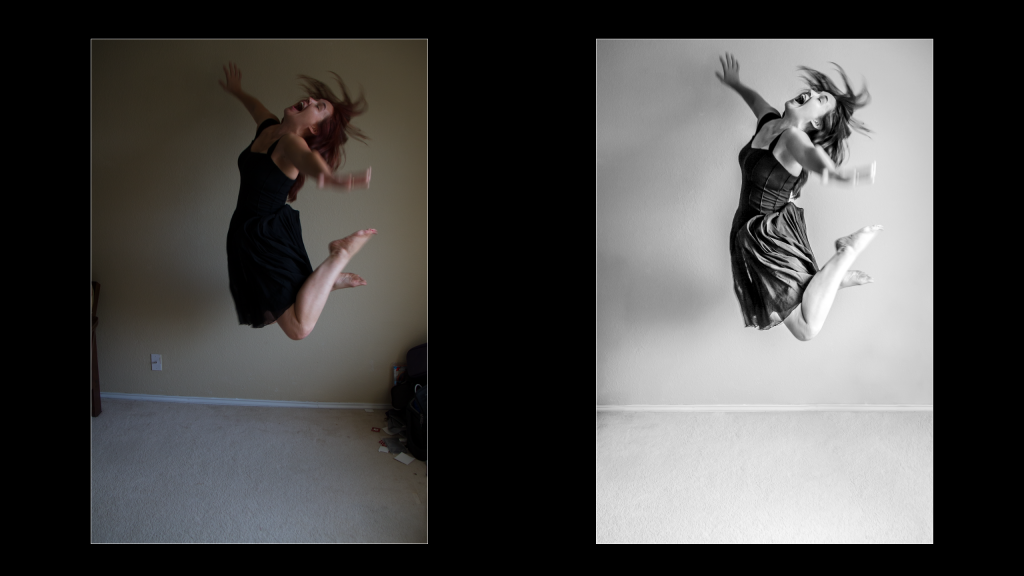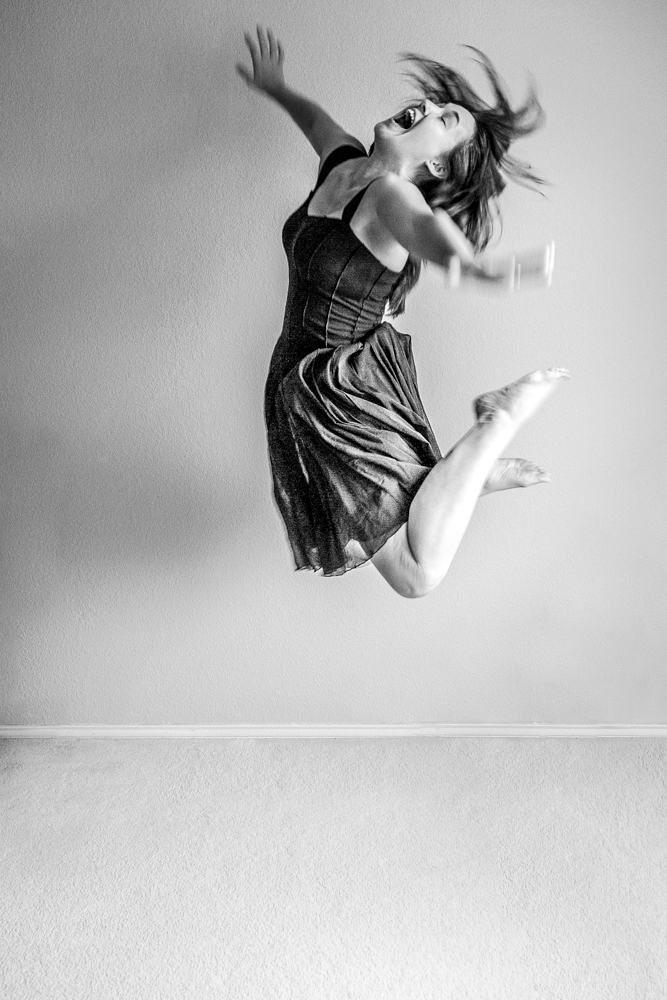 Yeah, baby! Who needs to clean up? Not me.
This is the time of year to play with light bokeh and force it into cute shapes! In a nutshell, to create light bokeh you want a very wide aperture (small f-stop number, like 1.8). Then adjust focus so that the lights are out of focus. They will be blurry, pretty circles.
If you want the bokeh to take a certain shape, you need to use a filter on your lens. You don't have to spend any money, though! I've made my own filters in the past, and you can do the same. Here's how.
Bokeh Shapes DIY Supplies
• black posterboard or construction paper
• tape (black is a bonus, but regular works)
• cutting implement like x-acto knives, scissors, shape punchers
• optional: lens filter ring
• recommended: your sense of wonder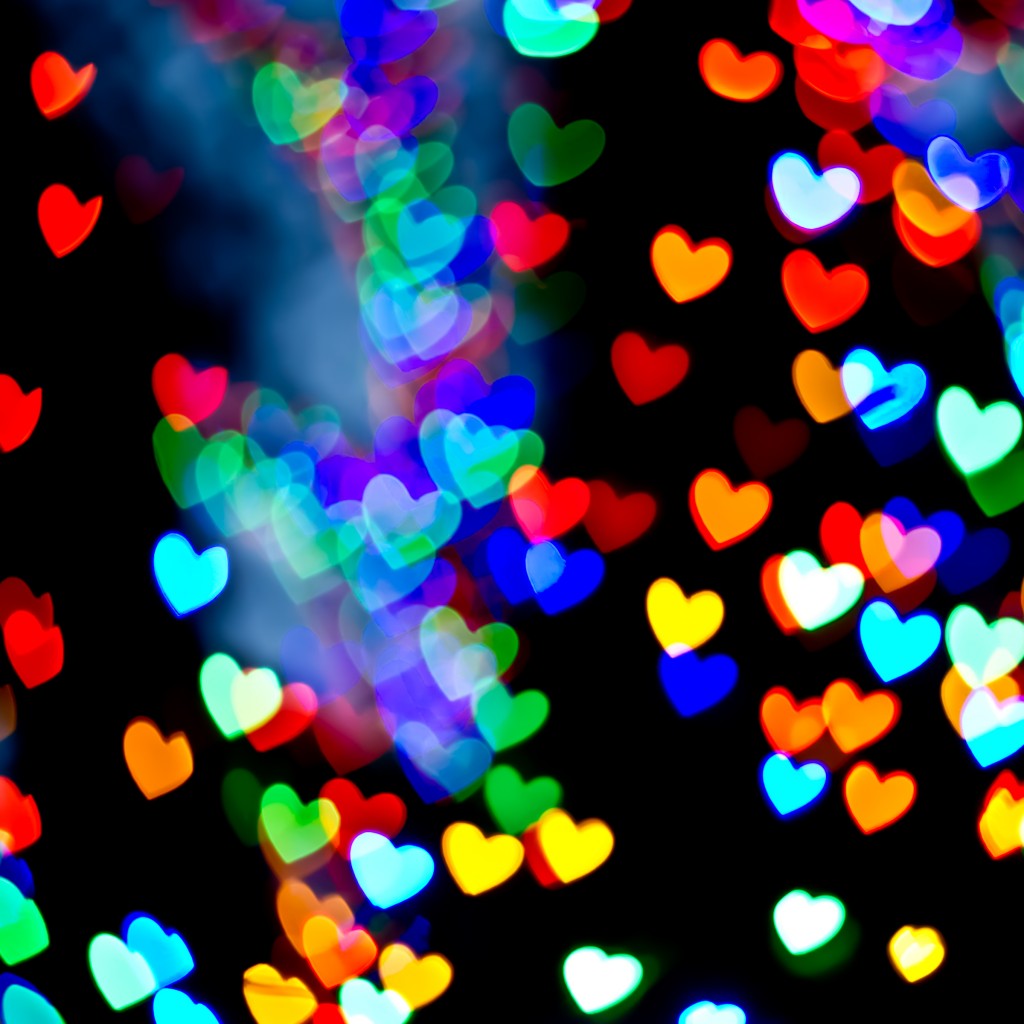 Instructions
Carefully trace a circle around your lens on the black paper. Cut out your circle.
Next, you want to draw and then cut a small shape (about 1/2 inch, or 15-20mm) from the middle of your circle. If your shape is too big, you get poor results. Popular shapes include hearts, stars, and crosses. You can get creative here, and that is part of the fun. Be very careful with your shape – clean lines, no tears, clearly shaped and cut. This is easier to do with x-acto knives or shape punchers than with scissors.
Cut a strip of black paper to wrap around the lens, about 1 inch wide, like a cuff. Tape that shut on the lens, and tape your circle carefully to that, so it sits in front of your lens. This must be flush; no light leaks!
Another method is putting your paper circle inside a lens filter ring. This eliminates need for tape. Experiment to see what works best for you!
If you don't want to make the shape filters yourself, you can cheat and order this cool set of shape filters http://goo.gl/JcNFs from Photojojo, like I did last year. They are awesome and there are blank disks included so you can make more of your own!
Whichever you choose – purchased or DIY, just put the filter on your lens, use the settings mentioned above, and voila!
PLAY WITH THE LOVELY BOKEH. SMILE. REPEAT!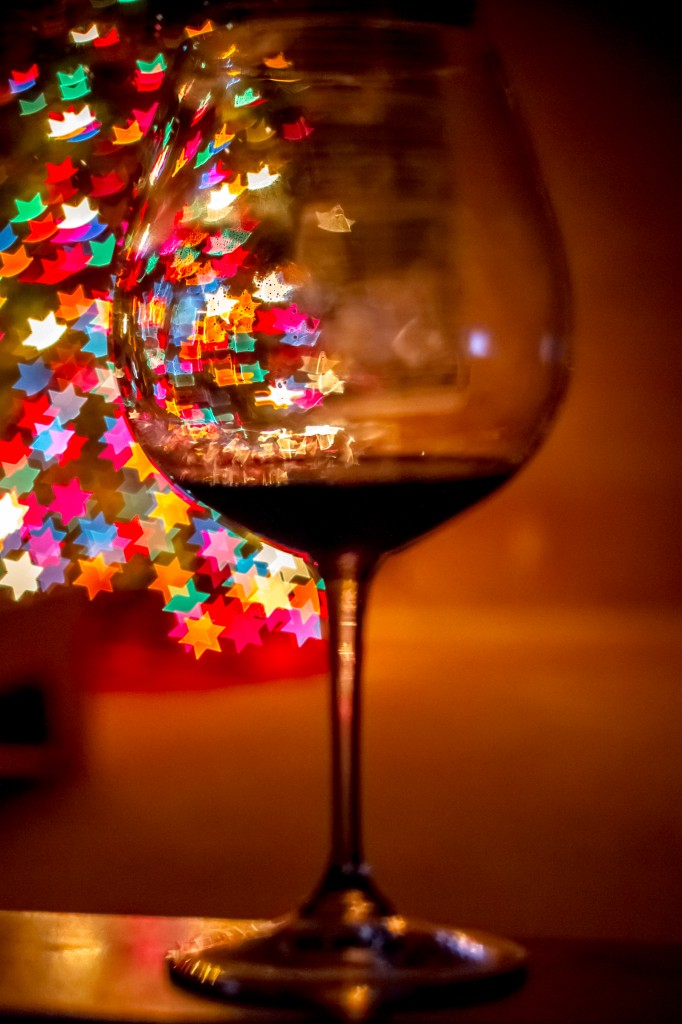 Copyright © Dandelion by Pexeto