Drink and Click Is International & 15 Chapters Strong!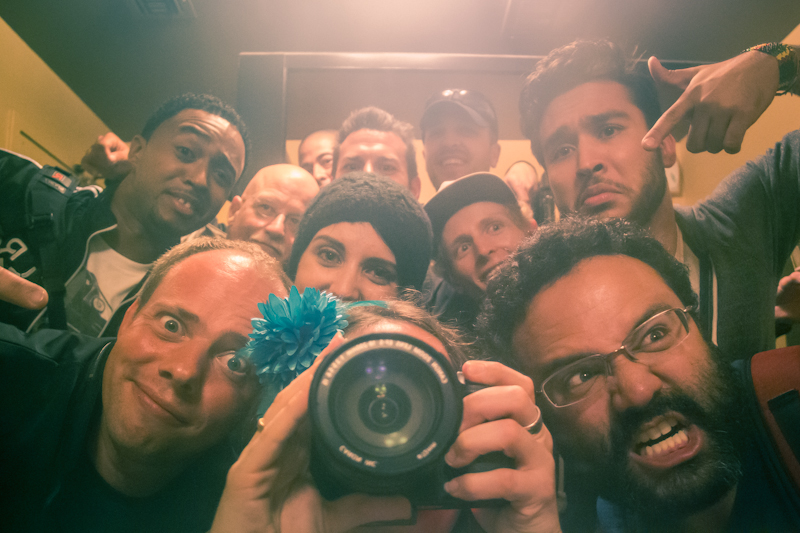 Photowalking Fun at its finest! Is there a Chapter where you live? Here's a Shared Circle of Chapters on Google+. Check for your location, Circle, and Join for a Photowalk!
We hang out regularly at fun places, talk photography/social media and take photos together. (No, you do not have to drink alcohol.) Occasionally we do Workshops and other fun events.
Every month, there's a Themed Challenge with prizes from great sponsors like Think Tank Photo,  Gary Fong, Black Rapid and more! Check out the Event for September's Challenge, Reflections: Click Here To View Event
Interested in Leading? Contact drinkandclick@gmail.com
For more info:Â http://drinkandclick.com
Founder:Â Juan Gonzalez
Chapter Leaders
Austin, TX - Juan Gonzalez & Lotus Carroll
Canberra, AU -Â Martin Ollman
Casper, WY -Â Kallasandra Moran
Columbus, OH -Â Mike Chambers
Fort Collins, CO -Â Julieanna Crynolyn
Los Angeles, CA -Â Christi Nielsen
The Netherlands -Â Kevin van Diest
New York, NY -Â Seth Meyerowitz
San Antonio, TX - Jackie Burroughs Anderson & Daniel Enloe
San Francisco, CA Â -Â Michael Bonocore
Santa Barbara, CA -Â Devon Bell
Sydney, AU - Ana Andrés
Tokyo, JP -Â Holger Feroudj
Toronto, Canada - Sara Collaton & Vincent McMillen
Washington, DC -Â Anna Lowry
You don't have to be on Google+ to attend these photowalks, but it helps, as we post Event items there and upload our photos to share. Please share this with anyone you know who would be interested in joining walks or leading a Chapter!
Related
Subscribe via Email
Categories
Archives
Prints, Licensing, Portfolios
All Site Content: Copyright © Lotus Carroll // Theme: Copyright © Dandelion by Pexeto