Facebook Year in Review 2012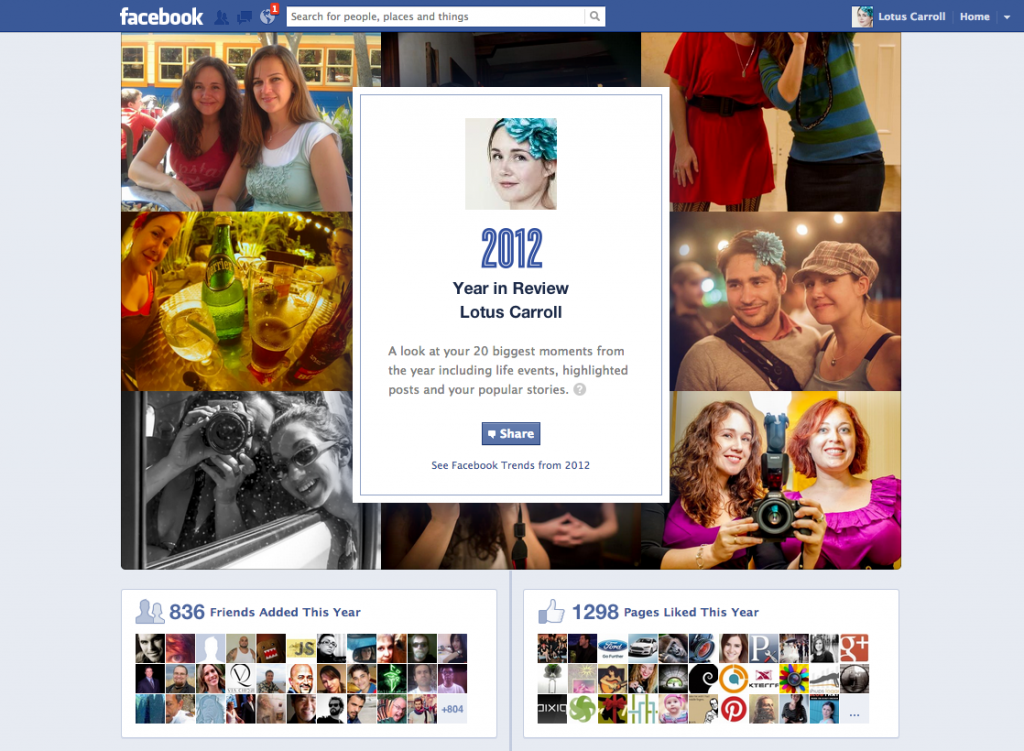 Facebook is showing us our "Year in Review" today. You can click the image above to view mine – see friends I added, things I "Liked" and various photos I've been tagged in. (There's a photo of Trey Ratcliff in it so I count that as a win.) Maybe they thought they had to go ahead and get it out there today, considering the world will cease to exist tomorrow. So live it up. Go check out your year in review while you still have time, people. But be warned, you'll have to provide your own appropriate theme music. I think I'll go look at mine again and queue up this one.
Edit: My friend Mabry Campbell suggested this song as my theme instead. I can't really argue.
All Site Content: Copyright © Lotus Carroll // Theme: Copyright © Dandelion by Pexeto