In February 2015
I've started taking a lot more photos with my phone than I used to take. I still shoot with my larger camera(s), but I've enjoyed the simplicity of using my phone: I don't have to "pack" it up, I don't have to lug it around, I don't have to worry about lenses (though I do have little ones I can put on my phone). When I take photos with my phone, I get taken back to the basic idea of capturing a moment, rather than worrying so much about things like fstop and shutter speed. It's kind of liberating! Now, don't get me wrong, I love being able to control those elements and really create an image that looks as I'd mentally envisioned it, or have a more powerful tool so that I don't miss a shot because of variable available light, etc. But in taking and editing a daily photo with my phone, I've also reminded myself that with a few basic tools, no matter how I shift those around (camera, photoshop, lightroom, scanner, iphoto…. or my phone and some apps) I can create art that sings of the world around me, who I am, and what I'm doing and feeling.
I can look back through all the photos I took in the past month (regardless of capture device) and see a story that tells all those things for me (with the help of my memories, of course). Here's what the story of my life and thoughts in February looks like when I do that.
*
A simplification of huge, life bending concepts when applied daily:
big things are little.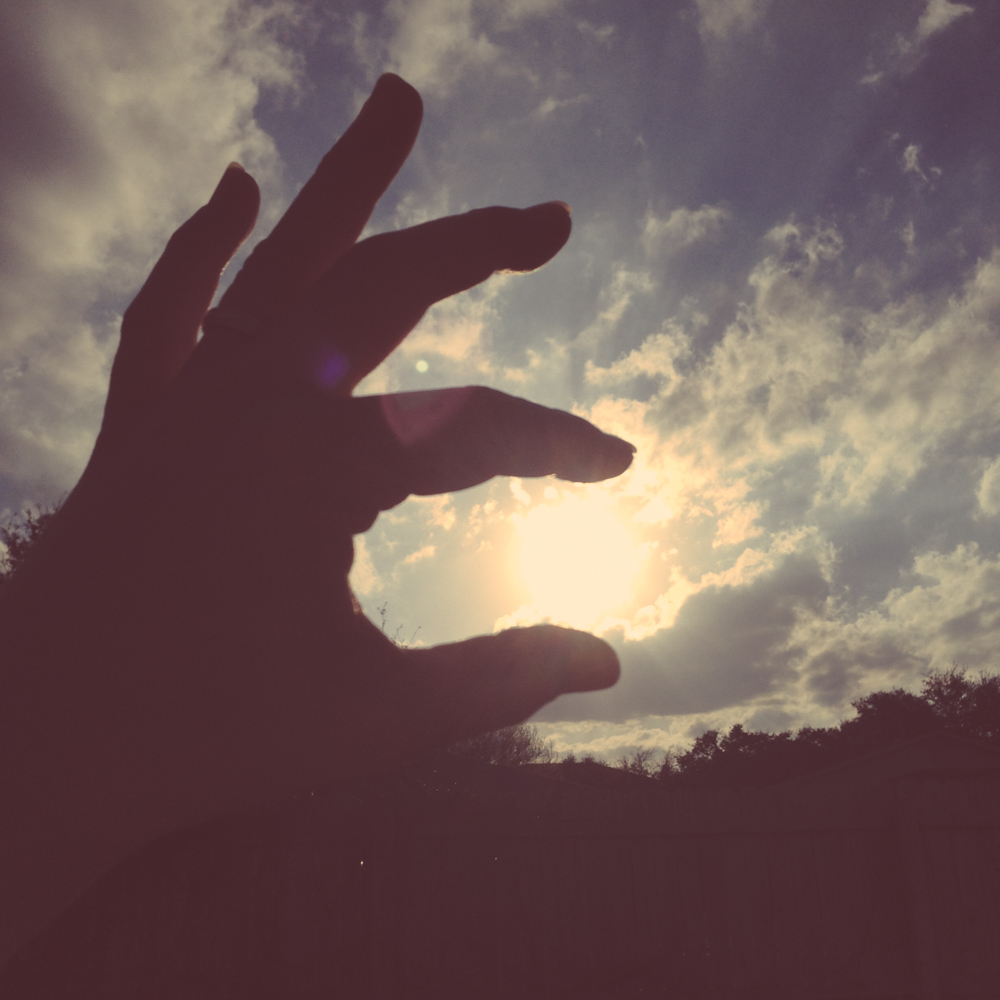 little things are big.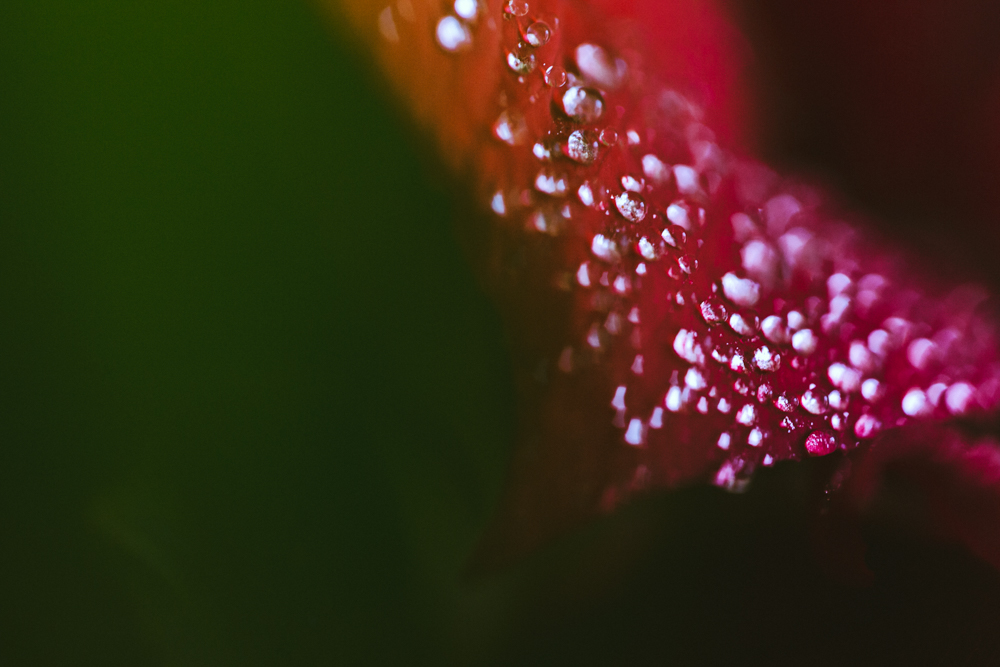 ya dig?
it's up to you how much credence and attention you give to any of them.
*
Some days you feel really small, and defeated, but you know (from experience and faith and hope and dreams that you can't give up on) that love will help you, that love is greater than any other thing in your life that might try to distract or overpower. And so, before your journey ends, long long before, you know you should always seek it, no matter how discouraged you may be about that fight at any given moment.
I think that a lot of my life has been spent looking for perfect love. I could hypothesize about why that is (and often do) but the main issue is that it's non-existent. There's no scale or grade for love; no love is greater or lesser than any other. There are moments when I check the tally marks in my heart and count up all the time I've wasted wishing for someone who "wouldn't hurt me that way" or someone who "really knows me," and if I think of these as tears in a bucket, the weight feels crushing and regretful.
But I don't want to think of this all as wasted time, rather, it's been a journey of learning. It may have taken a long damn time, but I'm finally realizing this, and it feels really big, bigger than that bucket of tears.
All (any, every) love is a gift.
Love is bright and shiny and scarred and broken, it has wings or scales or feathers or skin, it is strong and it is weak, it is straight on or sometimes crooked or angled, it is first and second and third and fourth chances, it is falling down and getting up, it is crawling and walking and for damn sure it is flying. But it's all love. And love is a gift. Hell, love looks funny sometimes, but it's there all the time.
You have to learn to see it right in front of you, don't parse it or weight it, and then take it without judgement.
Sometimes, it's in disguise, but I know love when i see it! 😉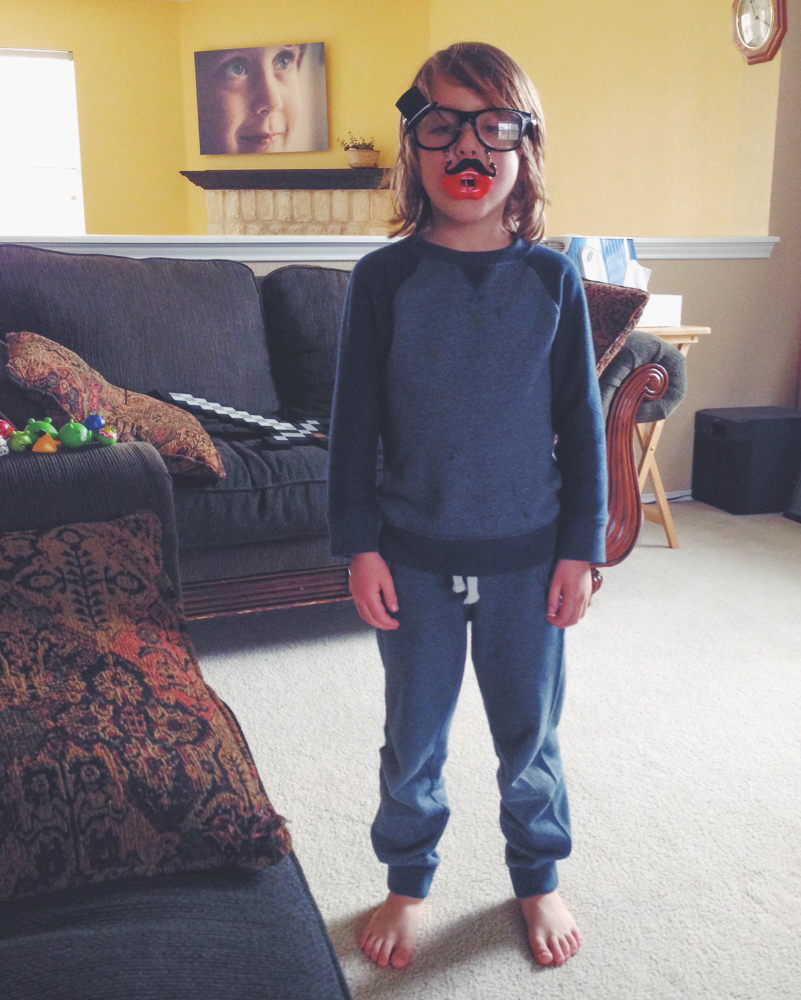 *
I'm still bathroom-selfie'ing. I know, bathroom selfies are so stupid. But take them. You know why? Because it's fun. It will make you laugh. It will make you uncomfortable. It will make you feel silly. Those are all good things.
I started taking these years ago to make fun of people who were really serious about them in a kind of vain way. Over time, I've just grown to find them hilarious and fun. Besides, some days your ass is going to look really great, and nobody will notice, so you'll just have to document it for posterity. (<hahaha!)
*
I had an argument with someone about spanking. I'm not a fan. I believe that there are more loving ways to shape behavior, and that just because something "works" doesn't make it the right choice. I'm for trying harder to make kindness, patience, and consistency work. Is it easy? Hell no. Nothing worth it ever is.
*
I started running with consistency again. It's been months since I did that. I mentioned in last month's recap that I've had some weird health issues. It's so hard when you feel ill to find a time and a way to exercise that doesn't make it worse. I feel like I have overcome some of the difficulties I've been having and I've been letting my feet hit the ground outside a lot more again. It feels so good! Especially with good company.
I even went running when it was very cold (yeah, it does that in central TX sometimes) and there was misty-icy-crap (highly technical meteorological terminology) flying in the air. A friend asked online why people run in the cold. Are they trying to prove something? Why not just stay in and take care of themselves with warmth? It's a good question, and I think it has a variety of answers. Among them, I think there actually is a component of "proving something" in this kind of driven behavior. For me, that something is that I'm worth the effort to stay healthy regardless of the weather, that I can do it, and not to give up easily or I'll get lazy habitually and feel crappy. I'm not a fan of feeling crappy.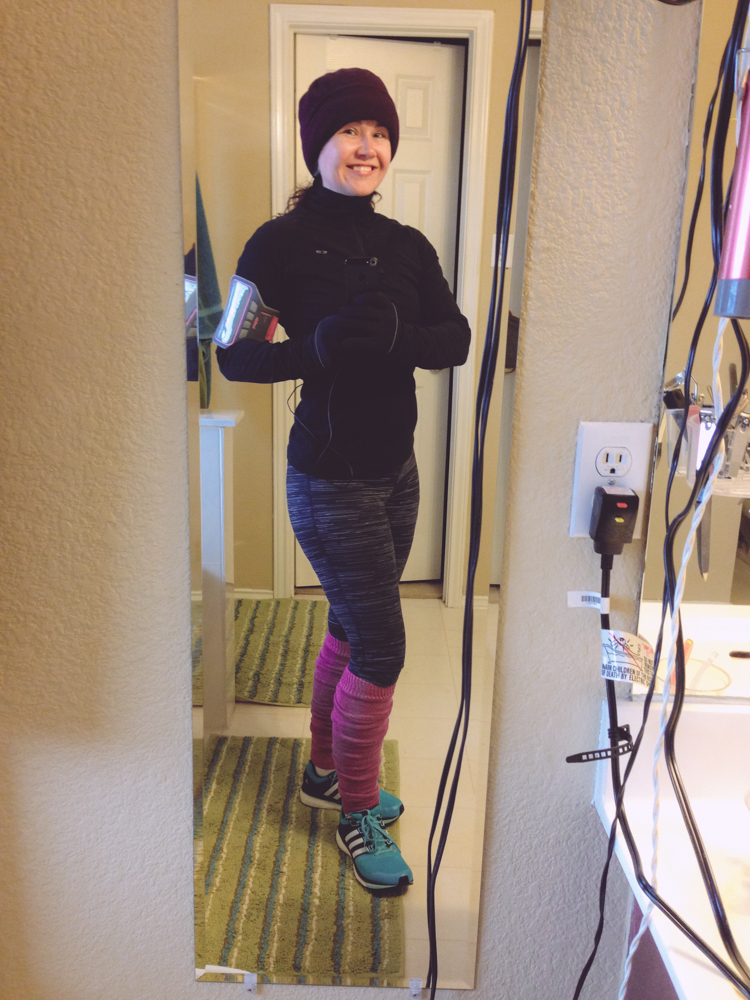 When little things don't stop you from accomplishing what you've already set out to do, your confidence soars ever higher. And hell, every time you get out, you see things you would have missed otherwise.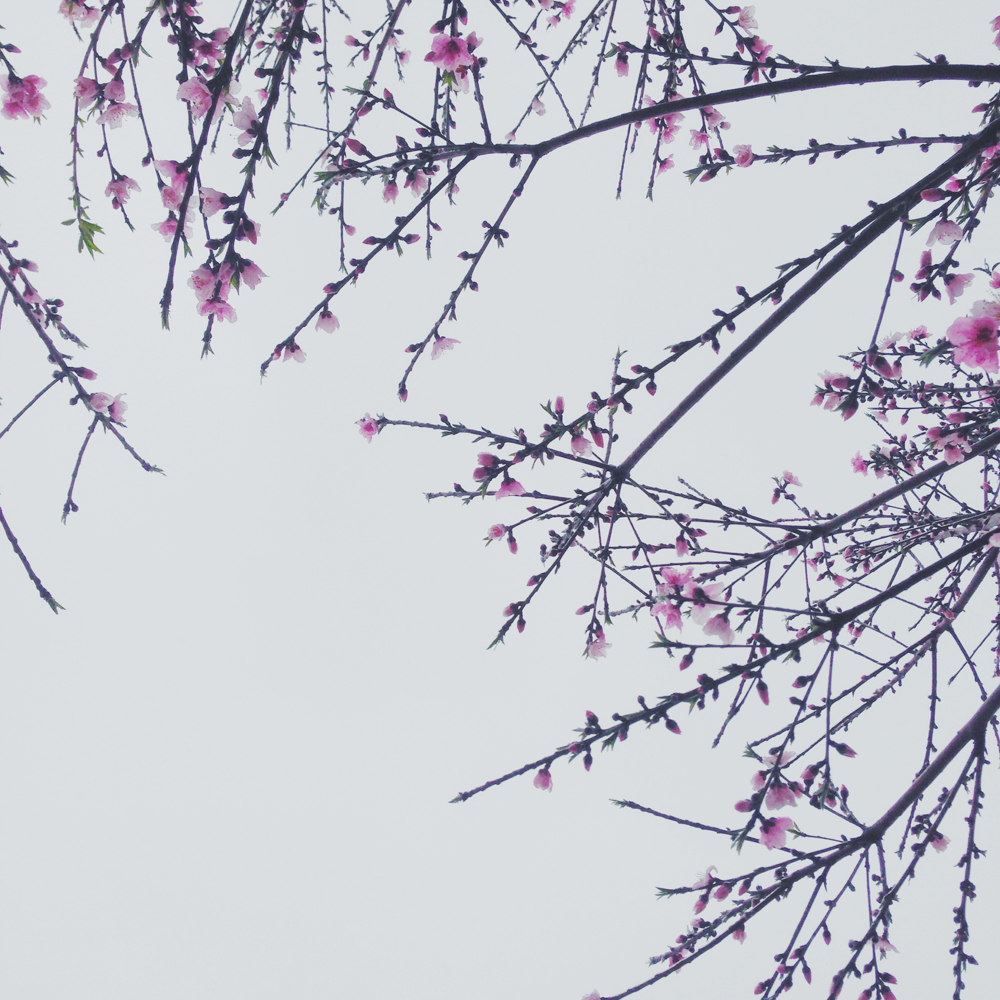 *
I don't take on portrait clients very often, mostly because I'm afraid of feeling obligated to as a "job" rather than doing it as an extension of my art and photography passion, which I fiercely protect from "obligation." Or maybe I just don't work well with others. Hehe. Here are a few of my favorites from my recent shoot with Preston.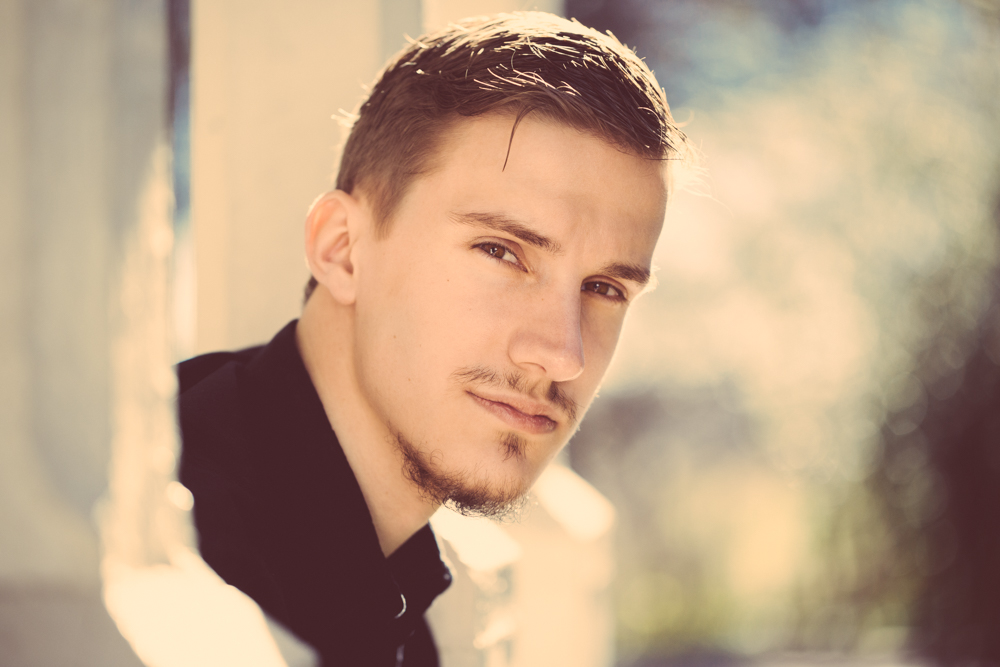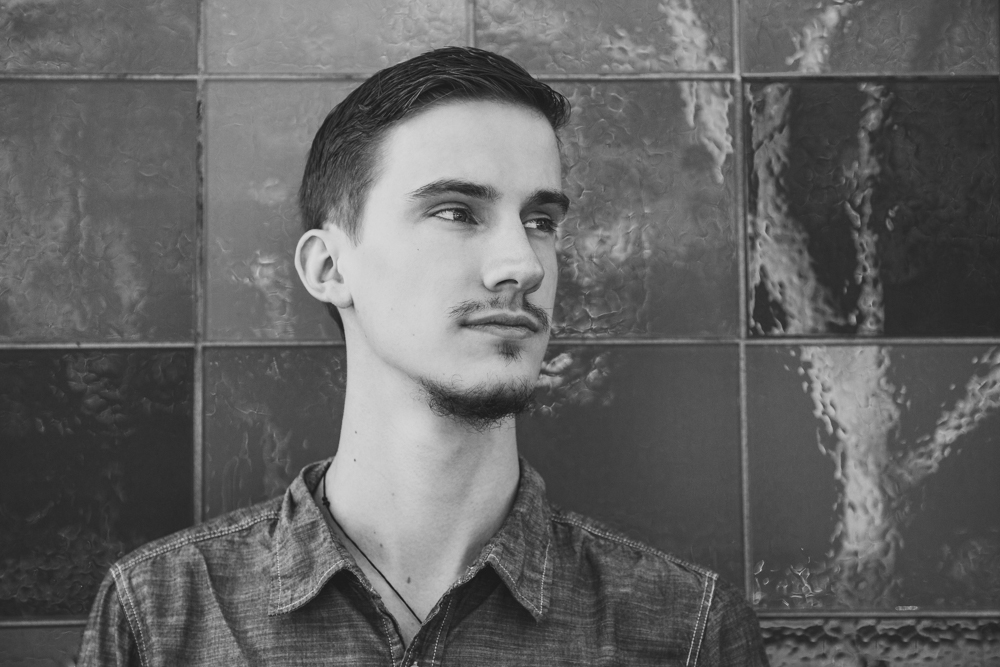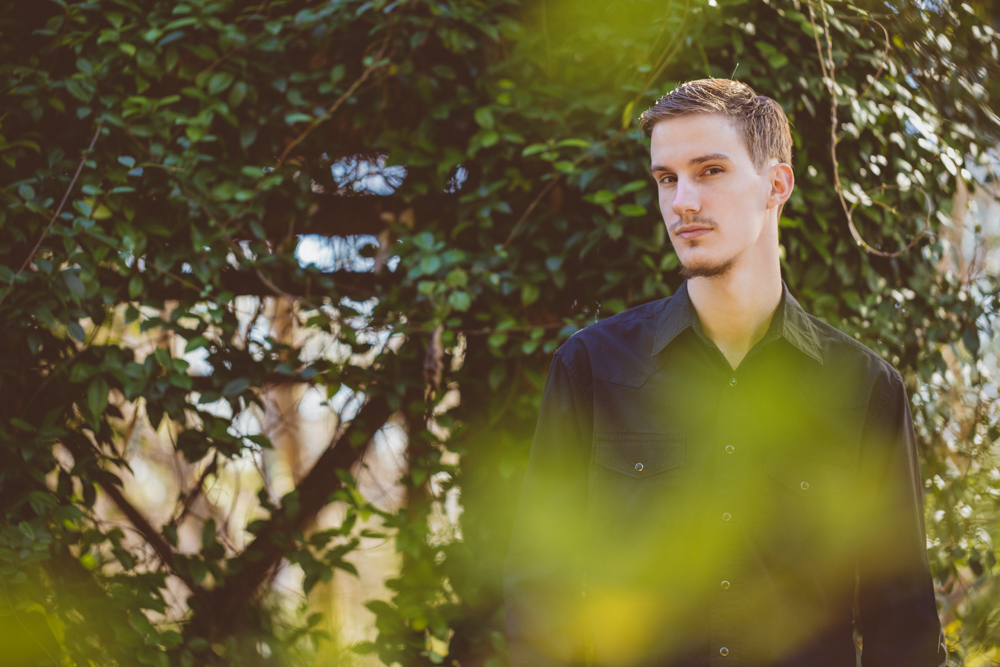 Preston is easy and fun to photograph – a laid back, flexible young man. When I see the end product, I often tell myself I really should market myself as a portrait photographer and take on this kind of work regularly, but then I realize it would take away so much time from other things that I love more. I think I also have a hard time with the battle that is having clients disagree with the worth of this product/service. Ultimately, I find myself lucky to have the chance to dabble without having to rely on this for income. Not that it would hurt.
*
I have an issue with repetitive and/or "meaningless" sounds in my environment and it's really  hard to manage the emotions they cause. I've recently realized that this actually has a name (misophonia, which I dislike, because I don't hate sounds, just certain ones!). I haven't been diagnosed with anything, but I've always struggled with this: noises, especially repetitive/meaningless ones, cause intense anxiety that I can also feel physically, and sometimes even lead to feelings of anger or rage. For most of my life I did not realize that this wasn't common for everyone. After comparing responses to environmental sounds with others, I learned that those HORRIBLE AWFUL TERRIBLE MAKES ME WANT TO KILL sounds don't bother some people in the least. Which is really mind boggling. It's like finding out all your friends think being stabbed in the ear with an ice pick is tickly, hehehe!
Braden (my 8 year old son) is really full of energy. Lots and lots and lots AND LOTS of energy. AND REPETITIVE MOVEMENTS AND NOISES.
It's a real challenge sometimes, for me, to not let some of his overflow "get to" me. With Braden, "the struggle is real" so to speak. I battle willfully to control my inherent response to all these sounds (and the movements, too, which are somehow often as irritating to me as the sounds) because I LOVE HIM LIKE BREATHING AIR. It's easy to get irritated. It's also easy to love like crazy. So I have to choose to let the latter control the former with him and all his repetitive, seemingly meaningless sounds and movements. But it's a conscious choice that I have to re-engage repeatedly, because this irritation is so strong for me.
The thing that makes it easier is that his energy is often also a gift, a la "huge ball 'o joy," and that reminds me to scrub away irritation, no matter what that means or how. Joy is an energy that it comes in different forms, so I need to be aware and recognize them, seeing through the filter of irritation and beyond it. Ultimately, his movements are far less "meaningless" than they seem when I'm letting irritations win. They are his expressions of LIFE. Simply put, if I push the crap out of the way, he reminds me to live.
While playing on the back patio recently, I captured several images of him really cutting loose, letting his energy flow.
There were so many great images.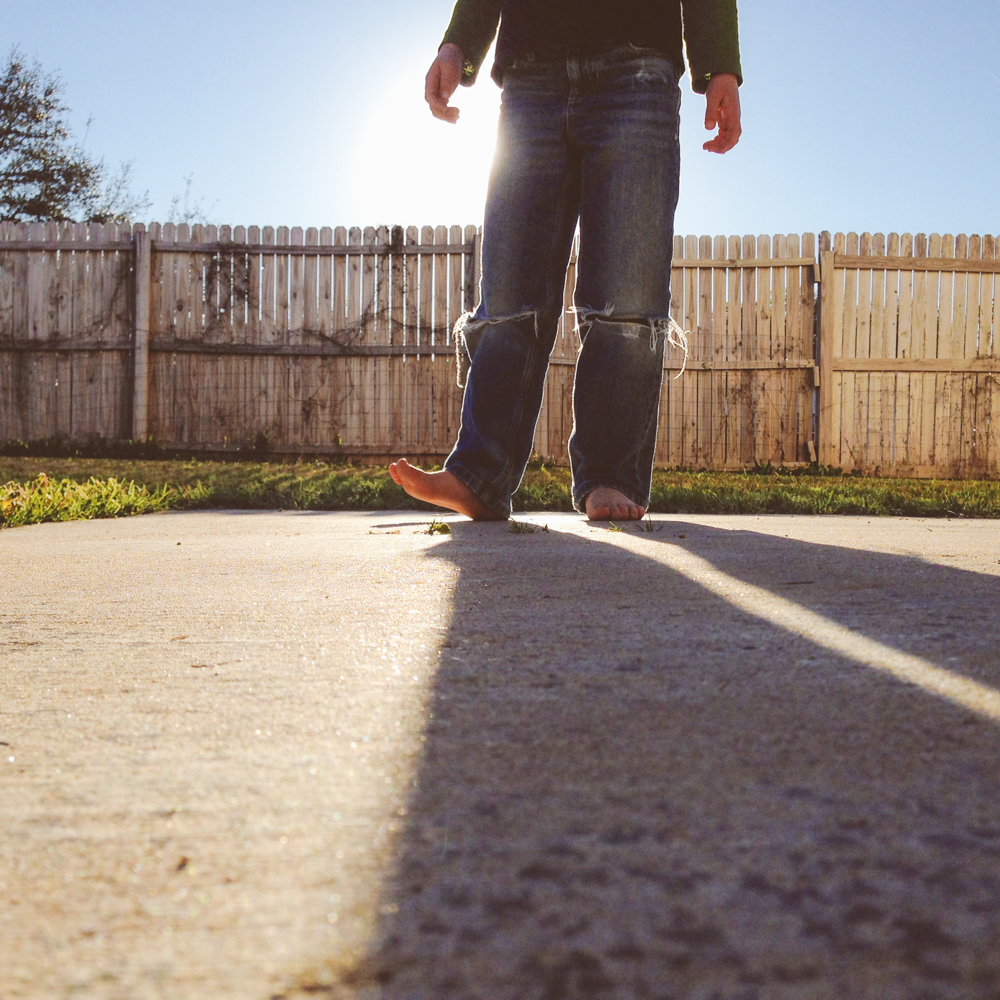 This was his favorite. I'm sure you're surprised.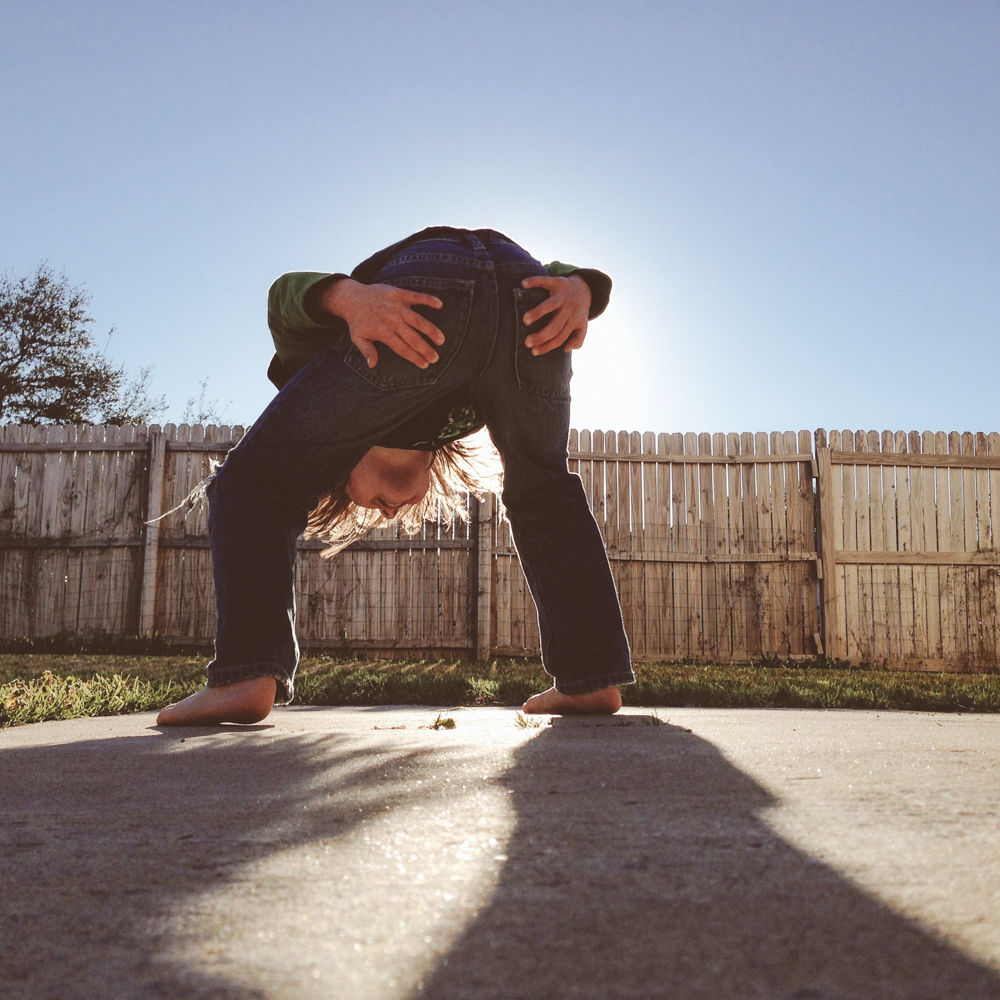 This one was mine.
The thought that came along with the experience made a great poem, and it's one of my favorites of the year so far. Groove is in the heart, indeed. I need to remember that when he's letting it out, he's making room for more to grow. Groove. Joy.
About a week later, I decided to take a page from his book and do a little jumping and dancing of my own in that spot. I wanted to catch a self portrait, so I set my phone up on a little Joby tripod and used an app called O Snap! which will take a series of photographs (which you can use separately or turn into a timelapse video). It was fun, and exhausting (do you know how much flailing and jumping you have to do to get a decent image?).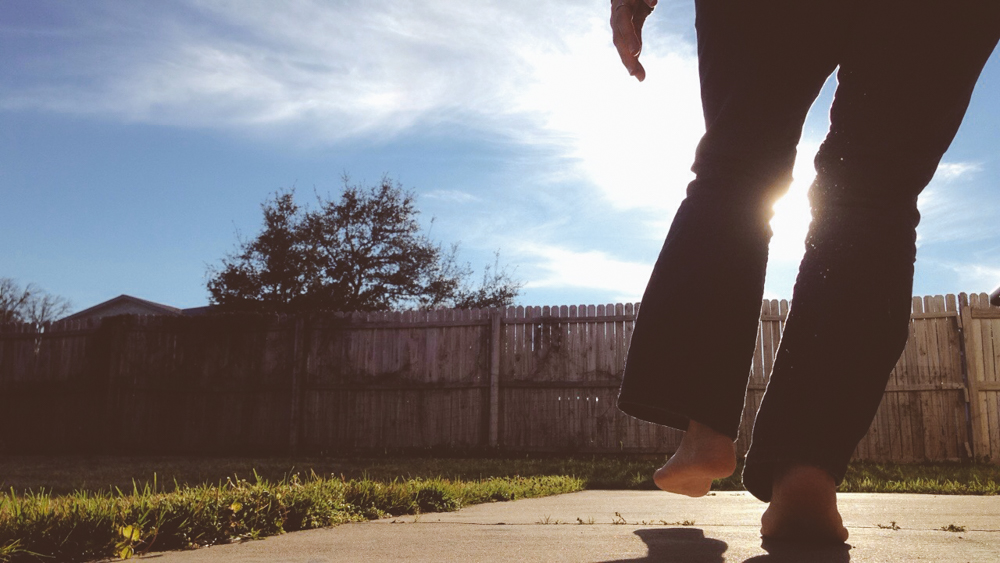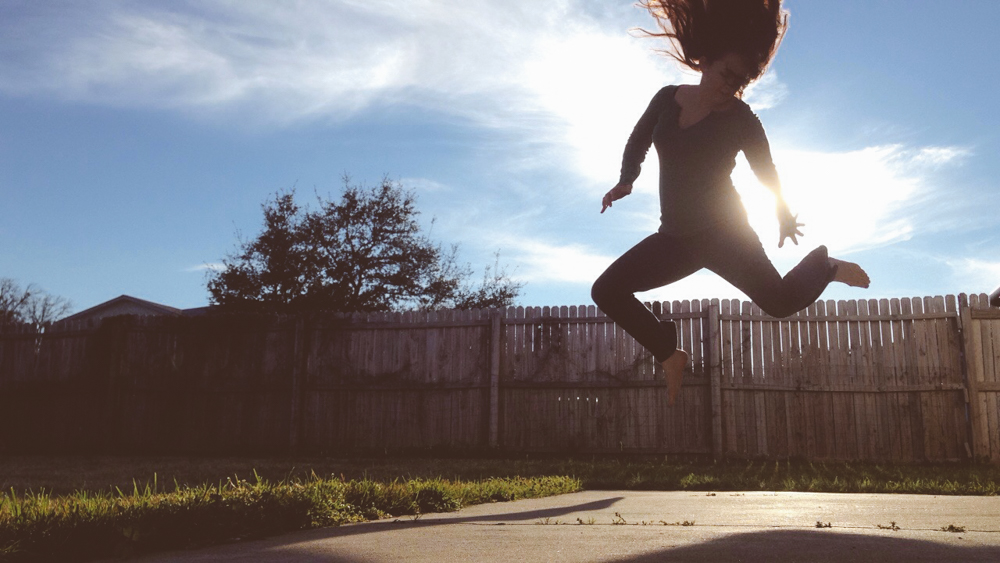 What does it look like, in motion, all this flailing? Here's a timelapse using most of the images (they loop until the song ends, but it's a good one, so enjoy).
My apologies if you see an ad. I unclicked allowing ads in my YouTube settings, but apparently that doesn't matter for some reason. Probably user error. Or evil corporate ad machinations. Either way, oops? I'm not earning anything is the point.
*
I was doing a search one day on how to make your neighbor's dog shut up. Refer above, to my issue with repetitive noises, for why I'd be doing this. Basically, feeling of rage after long periods of nonstop barking = the only thing I can think of is that I want to throw poison meatballs over the fence. Which is wrong. (It's wrong, right?)
Don't worry, I would never kill an animal. But I may end up running down the street screaming all the way to the nuthouse. People wonder why I drink.
Anyway.
Google predictive search suggestions really weird me out sometimes.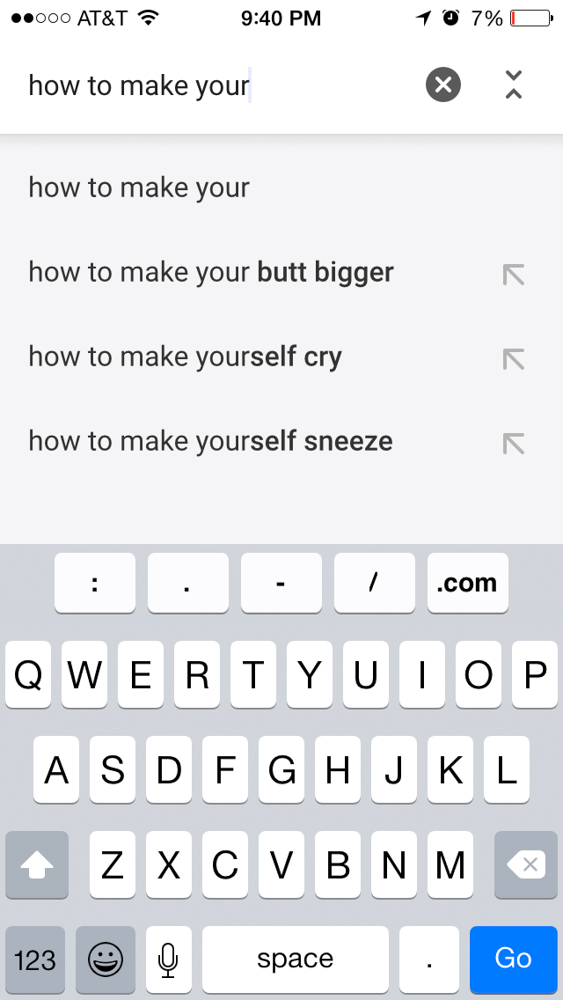 I thought that these are supposed to be aligned with things you're interested in, somewhat, and if they were paying close enough attention, I really already have that first one covered. (See bathroom selfie above.) Try harder, guys.
Also, apparently I have to actually tell my  neighbors that their dog is pissing me off. This does not gel well with the hole "anti-social hermit" thing I have going on. Sigh.
*
I've really enjoyed writing a poem and creating a "mobile" image every day so far this year. I'm still kind of stricken by how easily and well I can create art just using the apps on my phone.
This sunset became that sunset (vscocam and picsart). Does this downplay the beauty of the actual world? I'm not sure, maybe? What do you see? Is it the same thing I see? Probably not. A lot of times, what I "see" through the filter of my heart looks more like what I make and then share than what the camera initially captures. As an artist, when I can more approximately show you what I "saw," it feels like I can really breathe, truly be.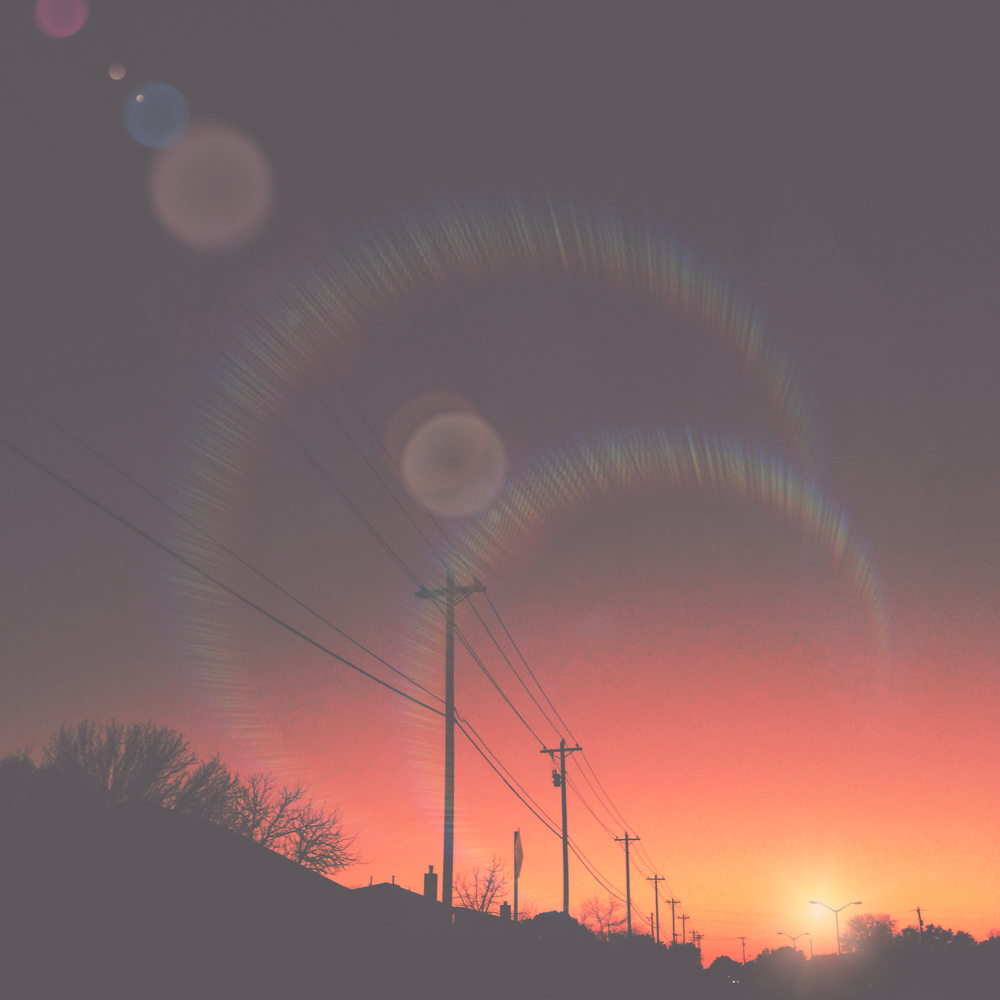 Other favorites from Instagram in February…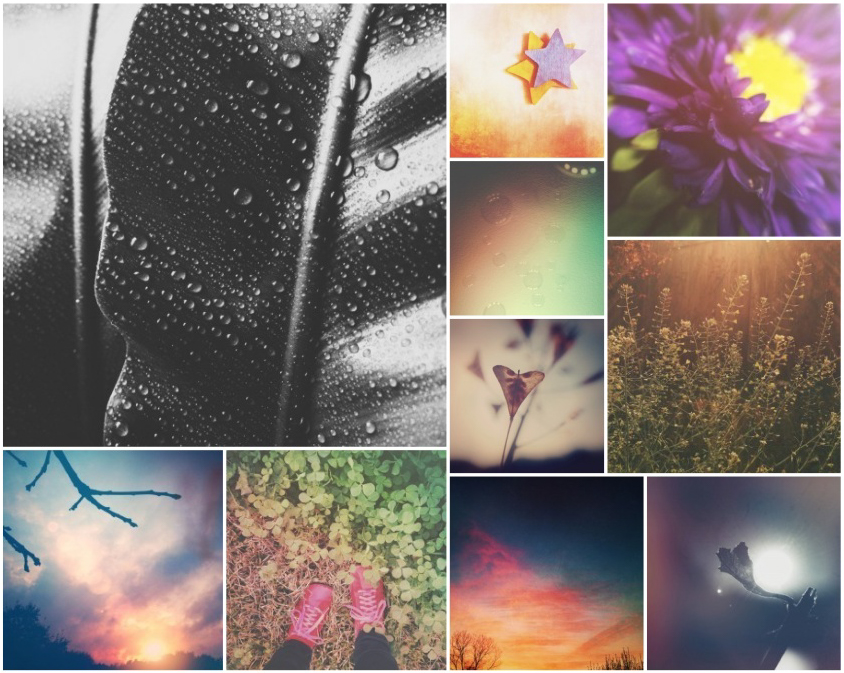 It's hard to pick, because I've liked so many of them (and the accompanying poems*), but I think that my favorite image from this practice last month is:
And even when I'm not making "the one" for the day, I'm capturing so much more, because I'm *seeing* so much more.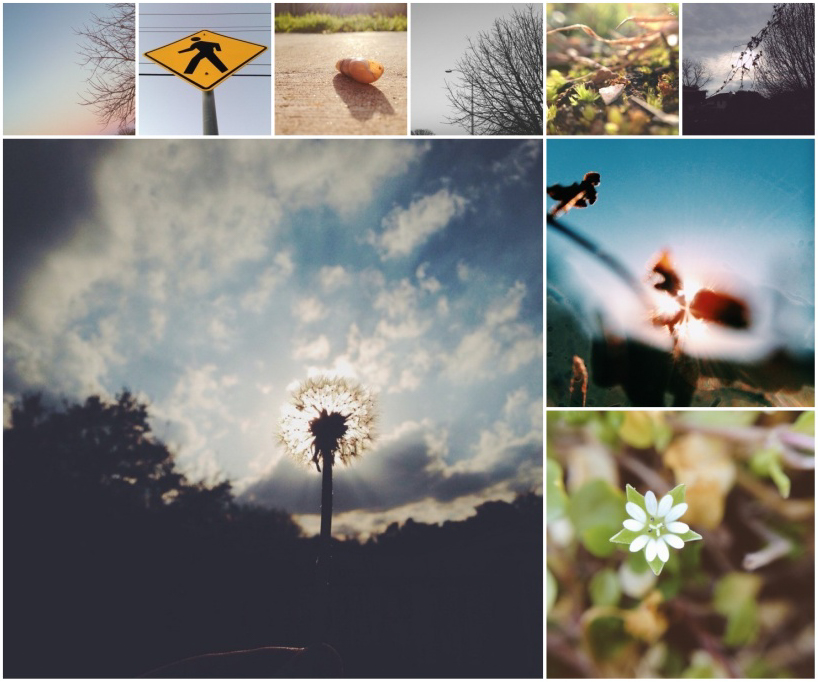 This is what a daily practice like this does. It turns your awareness up to 11. Seeing more is a big deal.
*
Speaking of seeing things, I also got to go on a few lunchdates with my beloved.
This is nice, because we're taking time out to be with one another more often and it doesn't have anything to do with chores or errands or parenting. I've come to realize how important that is. For a long time, I think we haven't really always seen one another or been together, so much as occupied the same spaces. It's something that takes constant refocusing, but it's worth it. It's nice to really see and be seen.
Even if what he has to "see" while we're on a date is me looking like some kind of mutated candycane freakshow (bathroom selfie alert).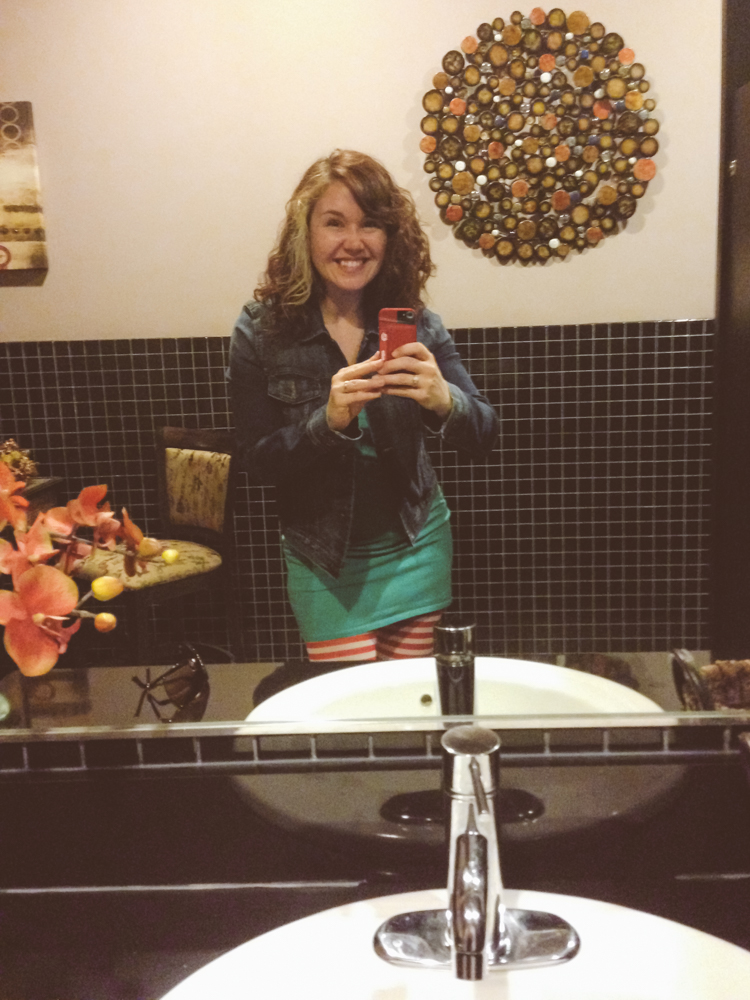 By the way, I'm not putting down parenting together. It's been one of the most rewarding (and difficult) tasks of our lives.
This whole parenting and family thing? So worth it, every day.
(For the moment, let's pretend I've never Googled "gypsies who want to buy rotten kids.")
*
I shot another self portrait with my camera to fit the February Self Portait Challenge theme, "Love Is…"
These challenges we do in The Art of Self Portraiture Community are fun, but my head and heart weren't into it last year, and I didn't create images for most of them, even though I organize them each month. I've decided to create a new image for all the monthly challenges this year. I can't let myself get rusty in the self portrait game, after all. (If you're interested, there's a new challenge for March: Multiplicity. Details and entry here: http://goo.gl/mtHP9s)
Here are some additional self portraits I created in February, using my iPhone.
*
I played around with my lensbaby sweet spot phone lens some more. It's tricky to get the hang of, but you can create some pretty trippy cool images with it.
*
I finally procured a pet I've been wanting for a long time. I've delighted in serendipitously running into these little Don King hair having arachnids, but now I have two of my very own (Oscar & Frankie). Wanna see Oscar?
He says hi, but I think he is a little worried, because I mentioned to him that some people don't like, um, his kind.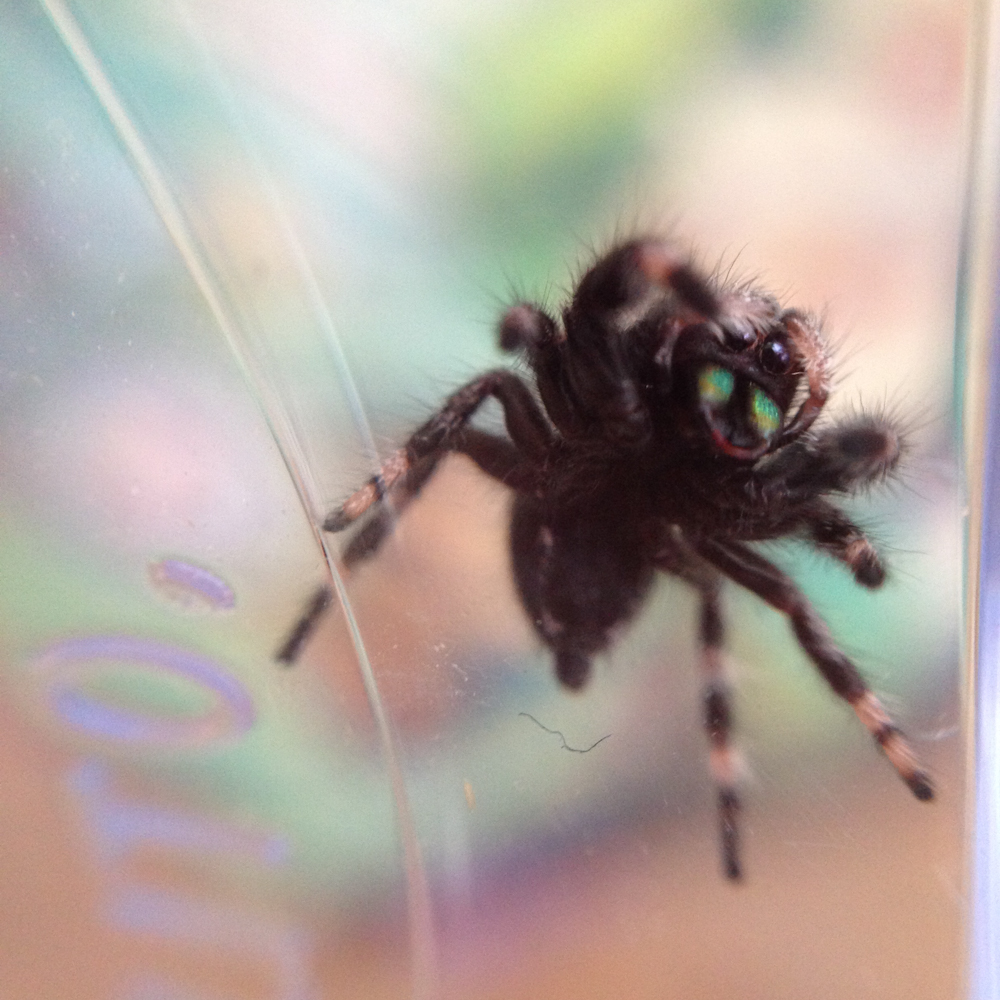 Oscar is a jumping spider (Phidippus regius). He's pretty laid back, and will hang out on my hand sometimes. I haven't photographed Frankie (P. otiosus) yet, who seems more shy (though also not aggressive). These spiders are generally inquisitive and many people appreciate their curious nature and cute appearance. You'll likely be seeing more of these guys, so if you're a "NOPE KILL IT WITH FIRE" kind of person, uh. Sorry? (Sorry, not sorry.) If you're interested in jumping spider pet ownership, check out Phids.net
*
For some reason, it feels like the sunrises are more beautiful at this time of year than any other. Or maybe I just see them more because I have to be up early to get Braden ready for school (best reason to consider homeschooling: you get to decide when the school day starts). Anyway, I often find myself standing in the kitchen, looking out the window with my mouth hanging open, and then running upstairs to take a photo, because I can get a good angle on it from my bedroom window. You do not mess around with the slow hustle when you want to catch a sunrise – like a metaphor for the way we age in the seeming blink of an eye, a sunrise will change from spectacular to yawntastic in mere moments.
But I do get lucky enough to catch it being awesome, even if it does get a little cheeky once in awhile.
One morning, I noticed from my spot sitting on the floor in awe (instead of hanging out the window as I often do) that from where I was, I could either shoot for exposure based on the outside…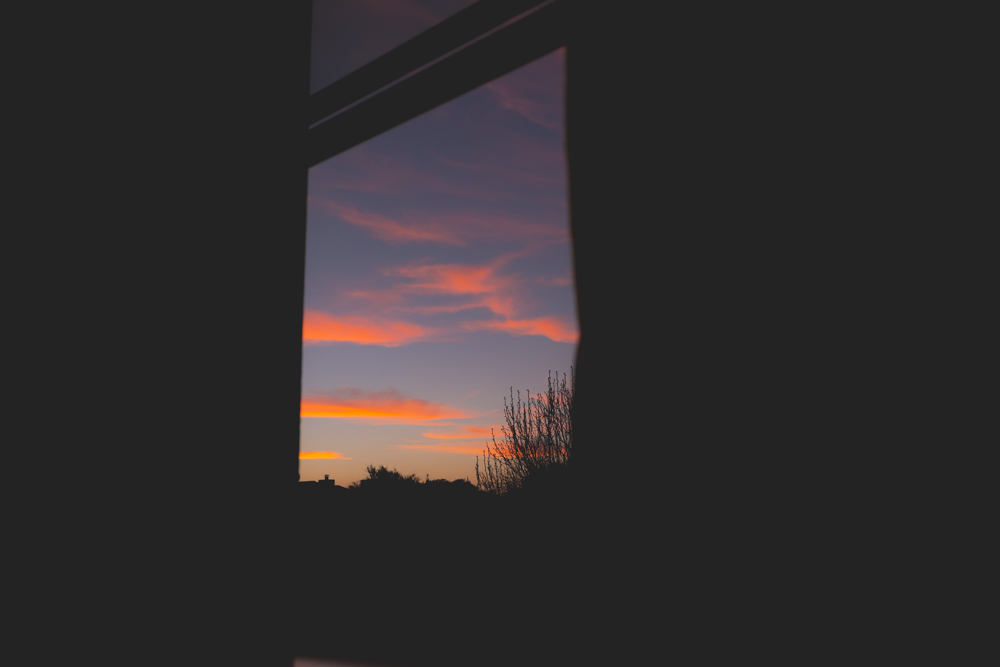 …or the darker inside and get two different images. Either way, one part of the image was unappealing (too dark or too bright).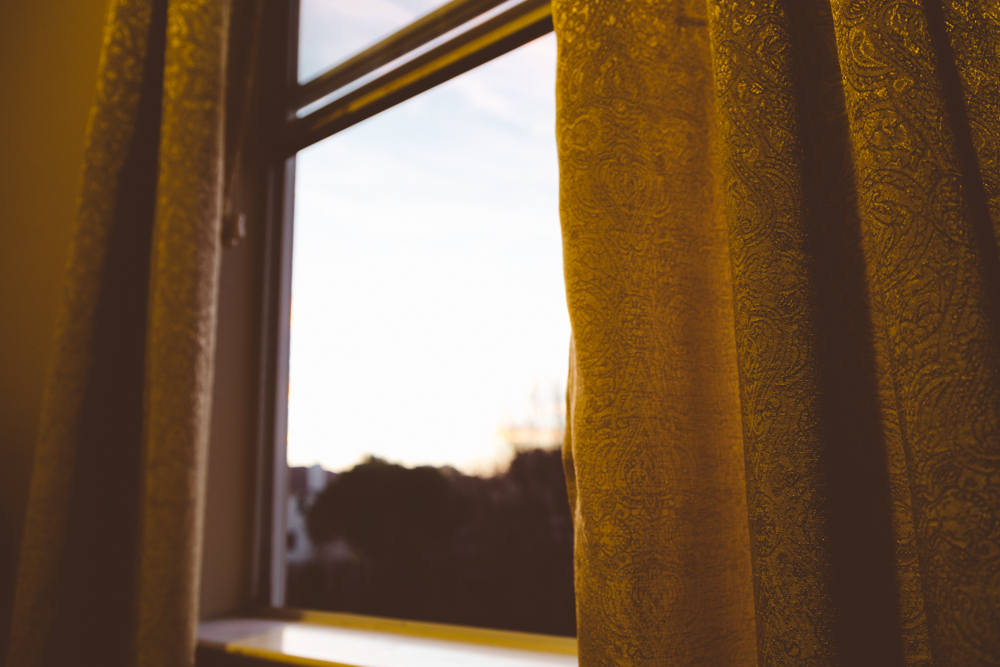 This made me think about how we tend to focus on things in life.
Is your focus on what's so far away? Maybe this is a thing that drives you, makes you reach, fight, just in order to reach it? It looks so beautiful out there; you really want it.
Or is your focus on what is right in front of you, even if that seems less appealing? Do you accept where you are and what you have, find joy in it, and be grateful? Do you 'love the one you're with,' so to speak?
Probably the best thing to do is find that ever elusive balance, huh? I can tell you, that takes some work.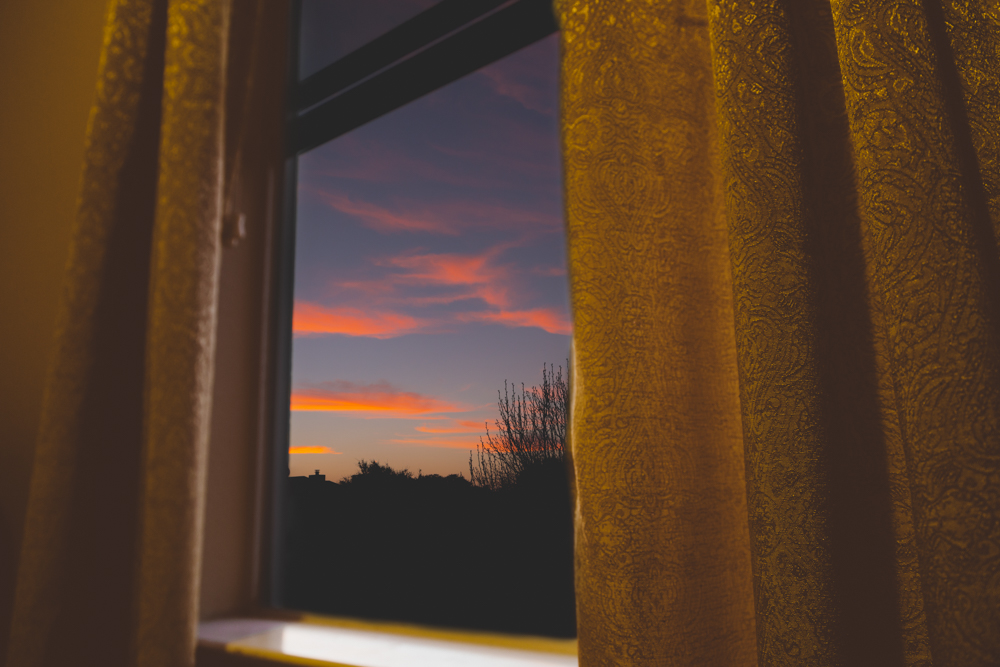 Or should we just accept that sometimes, light wins and other times darkness rules? Food for thought.
_________________________________
*If you'd like to see any of the accompanying poetry for my images, check out my Instagram account @lotuscarroll, where I'm sharing a poem and image daily using the hashtag #ibelieveinwords. If you'd like to join in, please feel free to do the same!


This work by Lotus Carroll is licensed under a
Creative Commons Attribution-NonCommercial-ShareAlike 4.0 International License.
To license commercially, please email.
All Site Content: Copyright © Lotus Carroll // Theme: Copyright © Dandelion by Pexeto