In January 2015
This past month…
I quietly (shhhh!) started working on a project I've personally challenged myself to: create a piece of art every day using only my phone (no other camera or computer software) and write something with it. It has been a wonderful practice for me so far, helping me work through emotions, keep my proverbial and literal eyes open, and share my writing passion (I've been a poet all my life, but I don't always share my work).
If you would like to see all of these, you can keep up with me on Instagram: http://instagram.com/lotuscarroll
"We" are not calling this a "365 Project" because I hate those and I never finish them. This isn't one. So I will. Shhhhh.
Here are my January favorites (sans poetry):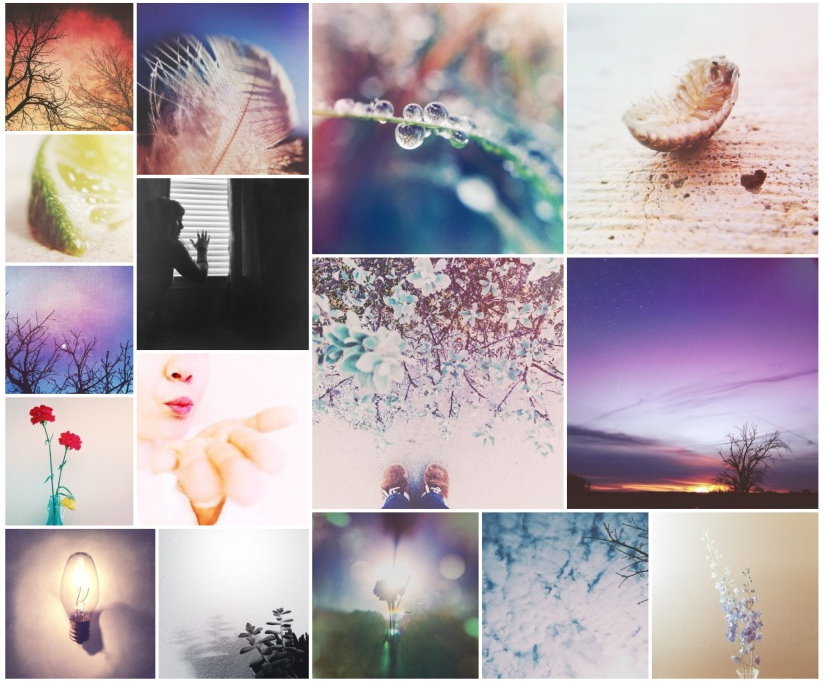 This image, in particular, was difficult to create with just the phone. I was SO excited when I finished. Mad props to the Image Blender app, which I used for compositing and masking.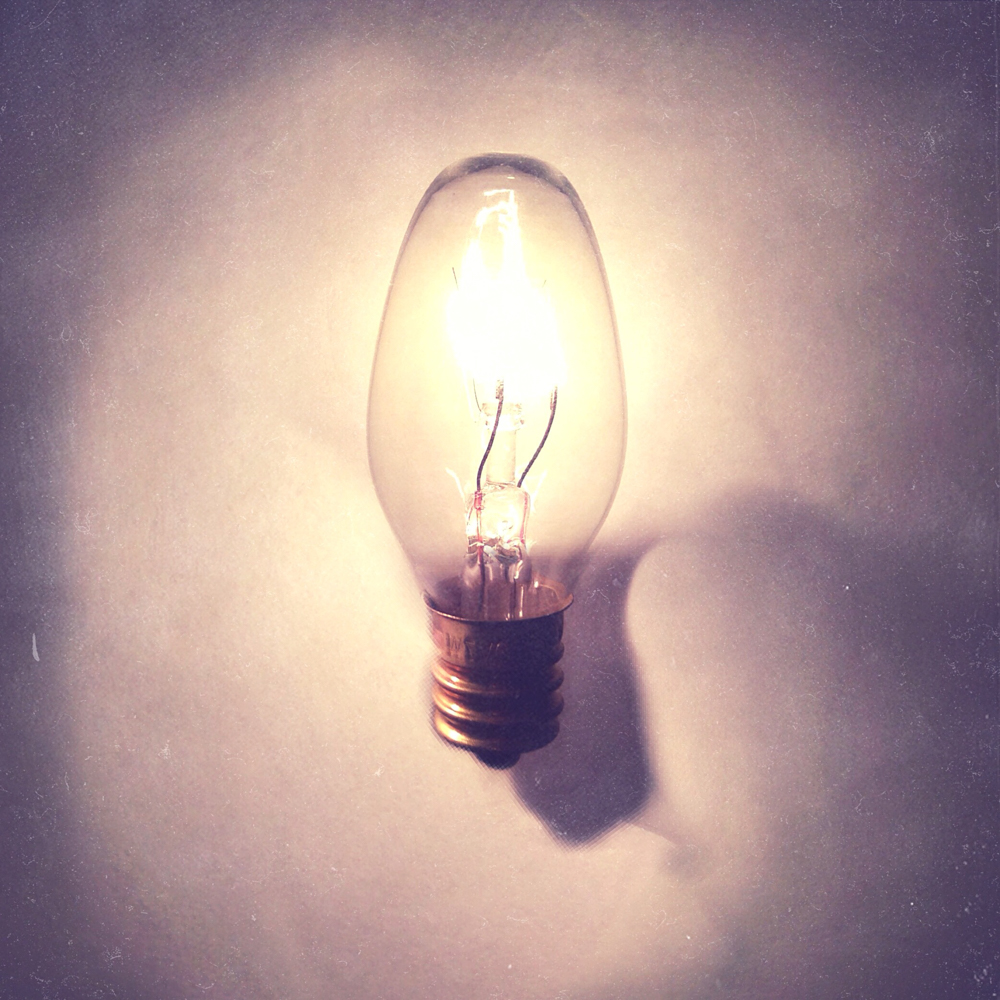 I like it when people share how they've done something, and I try to do the same whenever possible. In that vein, I've also heavily used VSCO Cam, Mextures, and Creatic.
Had a salon visit with the family. This mirror insisted that we take a family selfie before we left. I obliged the mirror, as one does. I mean it's huge, look at it. You don't want to piss off the huge mirror.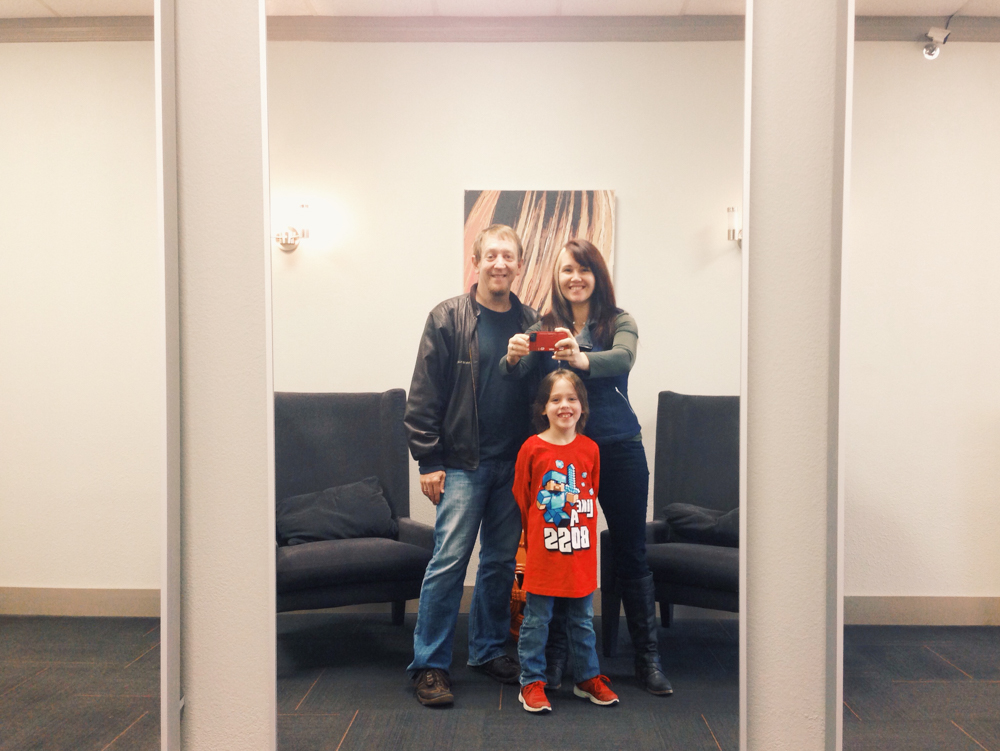 Braden opted to shorten his previously long and glorious, flowing hippy locks.
Word has it he might go even shorter soon (hint: he hates actually taking care of his long hair, even though he thinks it's "beautiful" and all).
I did that thing that makes you feel kind of stupid where you're framing up an image with your phone and then your dumb thumb hits the camera-reverse button right before your smart thumb hits the shutter button.
So, I now gift you all with iPhone Photo Composition Concentration Face…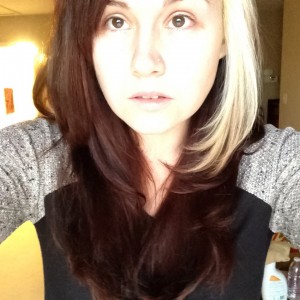 We had "zoodles" for the first time. I feel really stupid typing that word (it feels even more ridiculous to say it out loud).
Also, the zoodle-making remnants make it look a hell of a lot like you're creating nipple tassles for a new vegan strip tease act you're starting. Not that I would ever do that.
Again.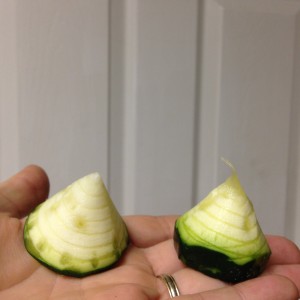 Anyway, we ate them, and we found them delicious and FUN. So, zoooooooooodles.
I mean, look at that face! Yeah, man. ZOODLES.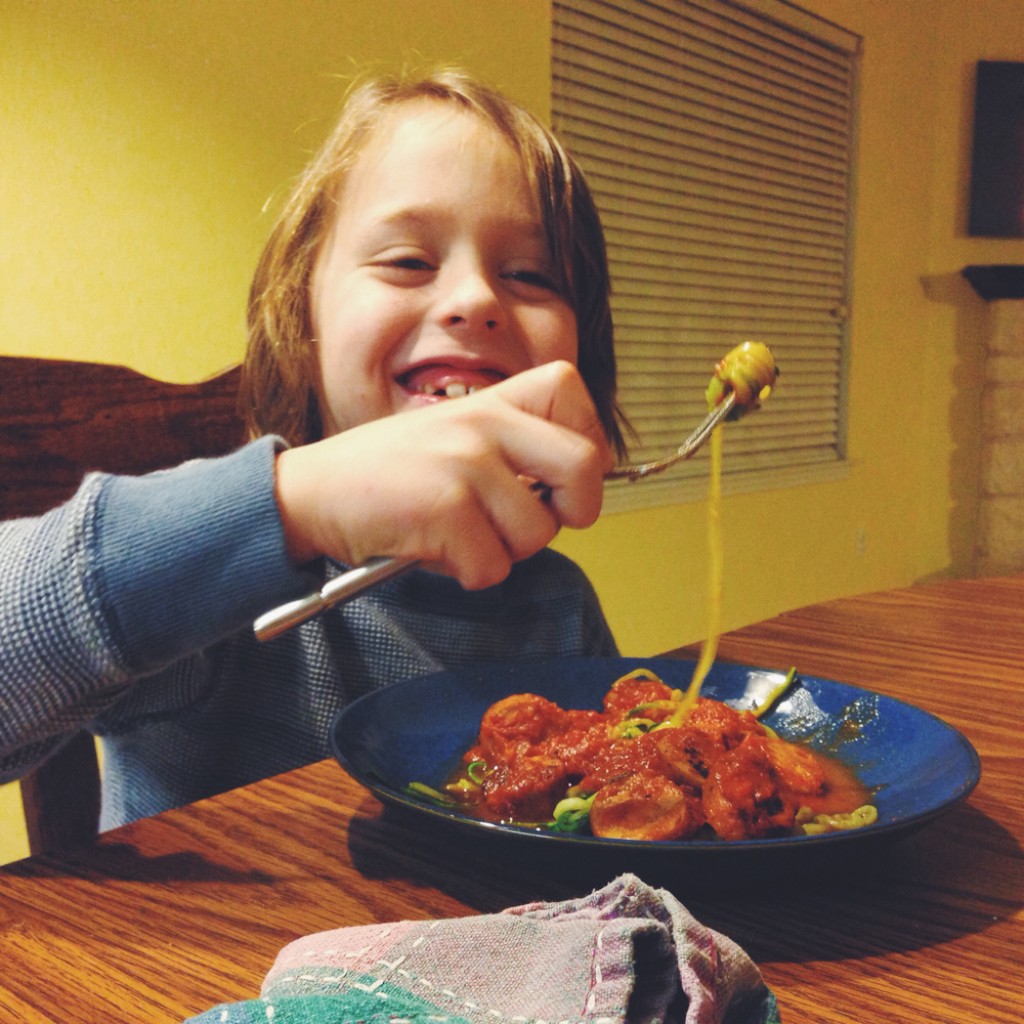 Mid-month, I had the opportunity to meet a dear friend, Ally, in person. It was wonderful. <3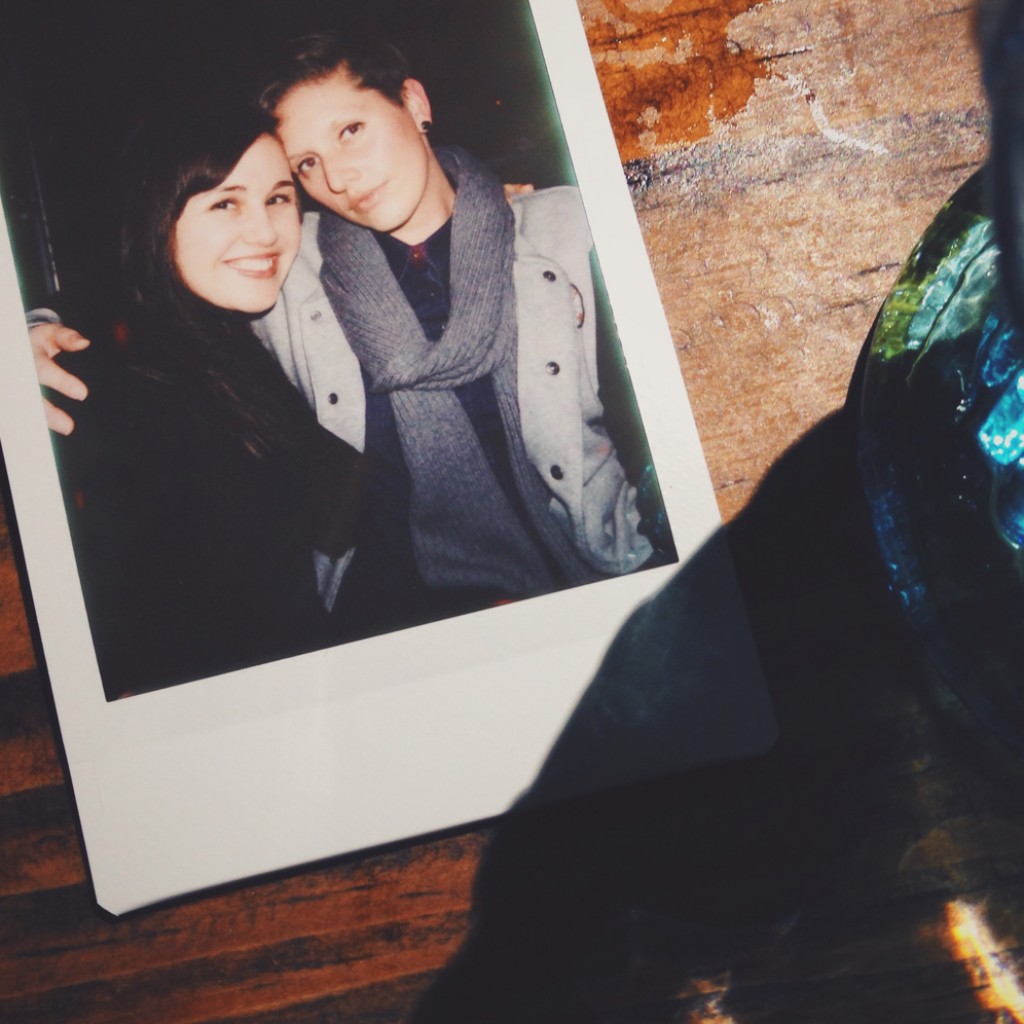 These clowns were also present. Okay, I like them a lot, too.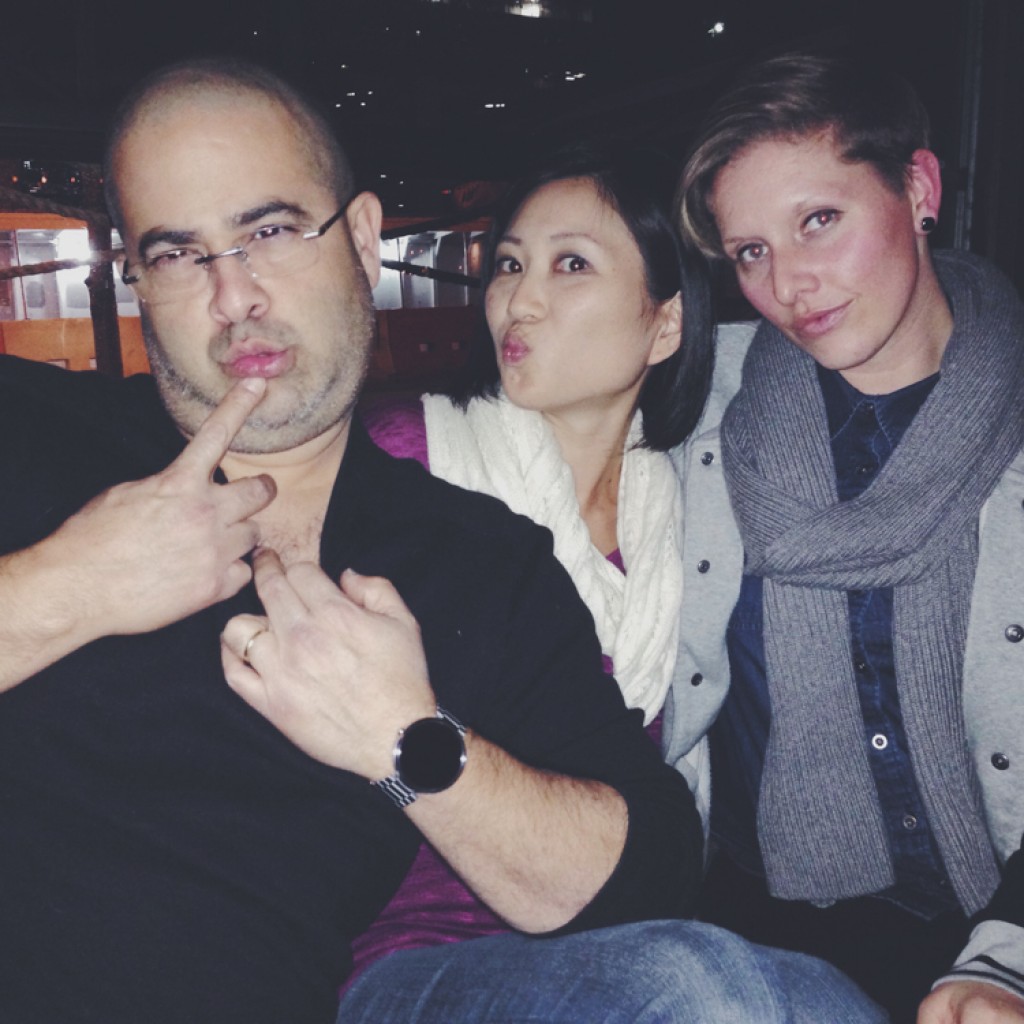 I was also fortunate enough to meet the wonderful and soul-boosting burst of positive energy known online  as Invisible Cirkus. We had a lovely day at Graffiti Park.
I bought myself flowers to fight the blahs. I highly recommend it. (Wine and bubble baths are also good.)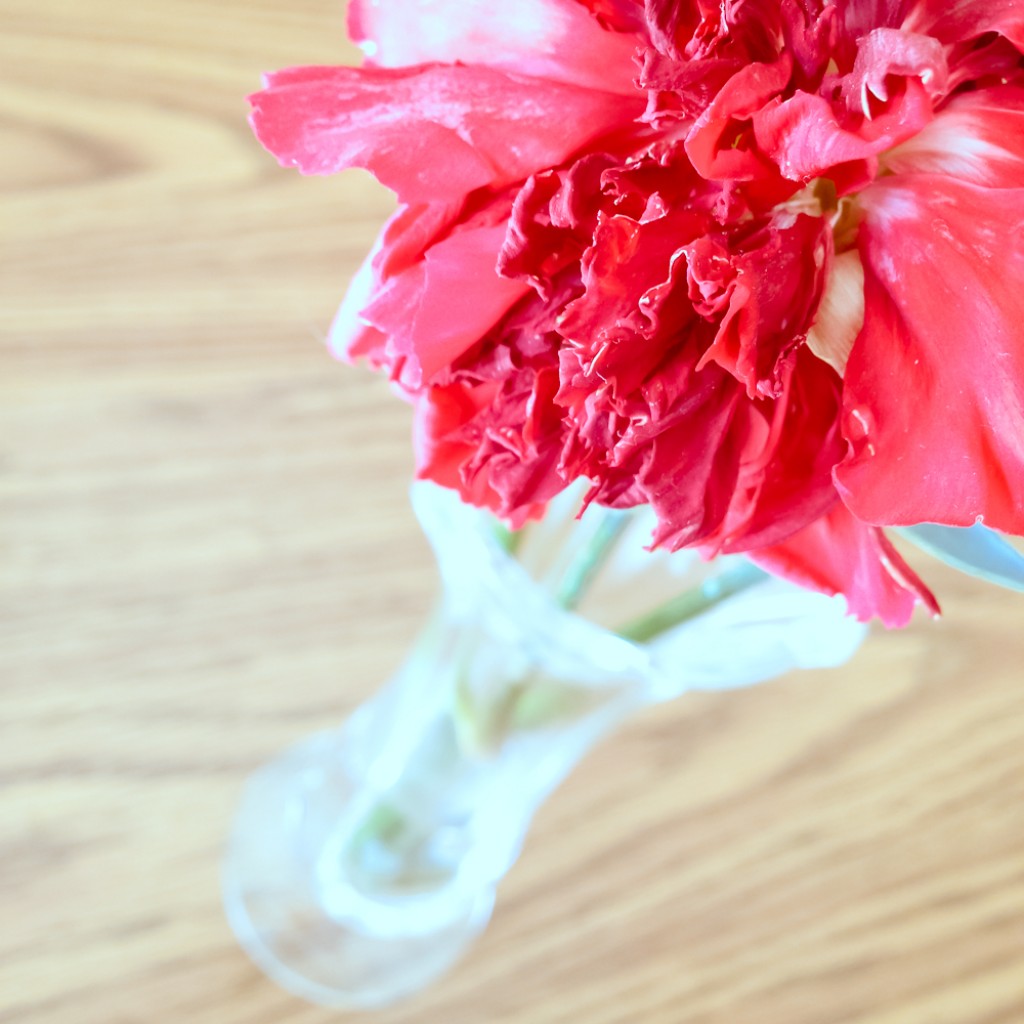 I took a video of a tiny feather in the wind. It's so simple and yet, there's something about this that really gets to me. It's the little things, I guess. I am reminded over and over again not to let them slip by unnoticed.
I also took these images that day.
Braden and John made magic in the backyard just by being themselves.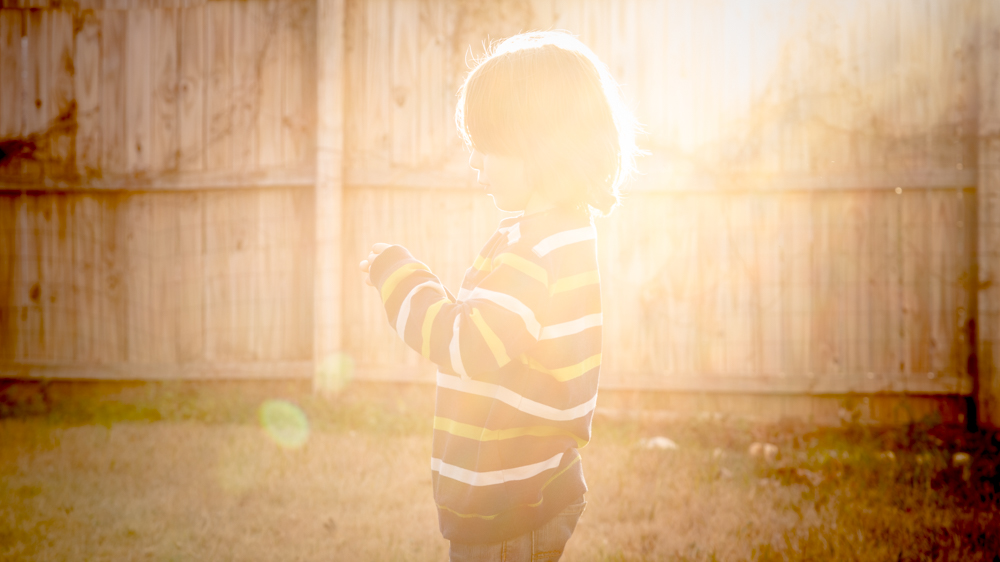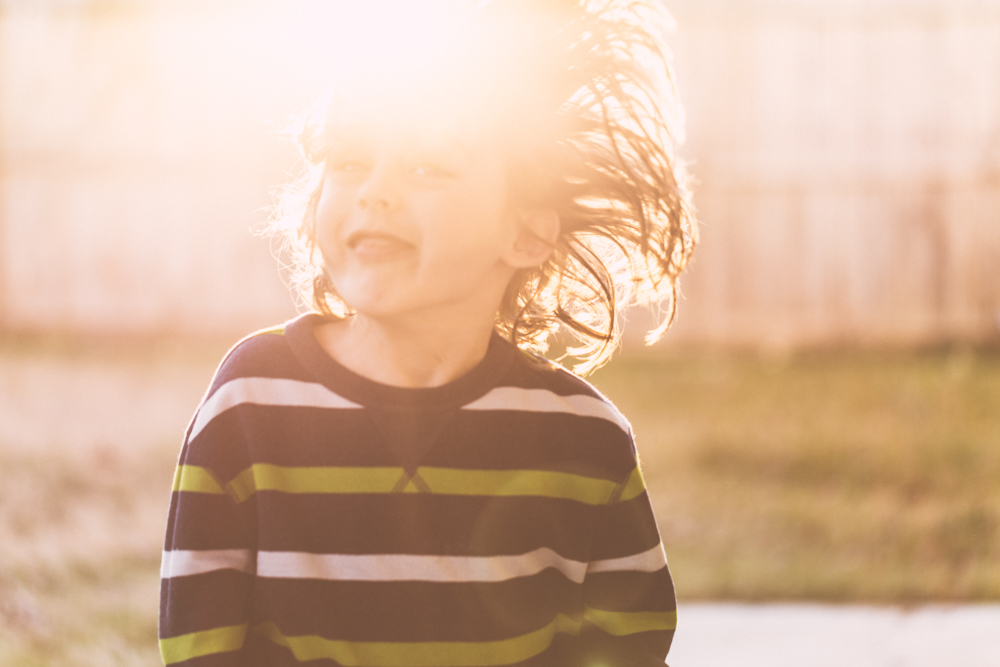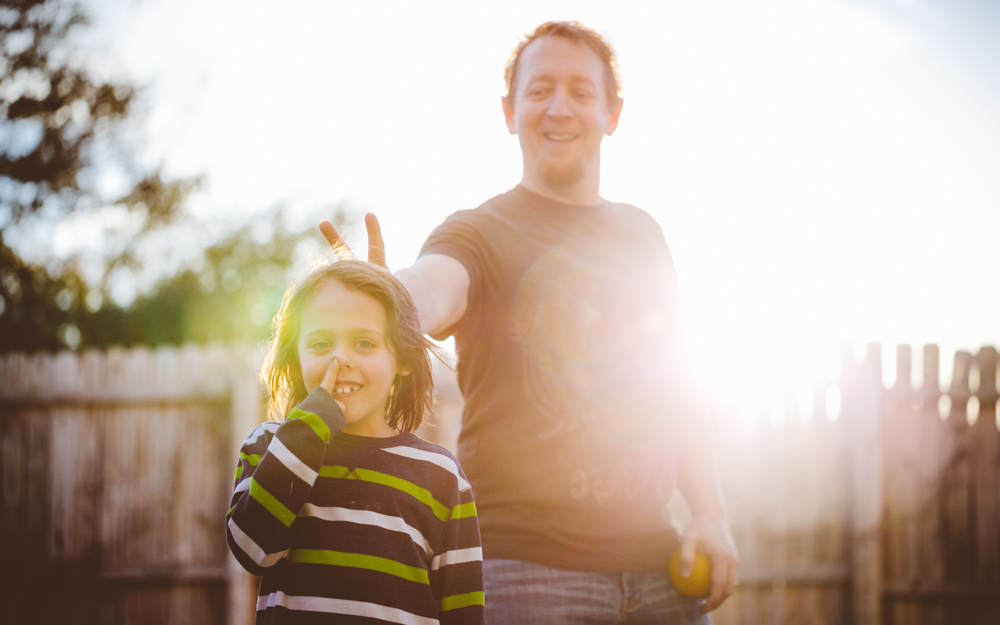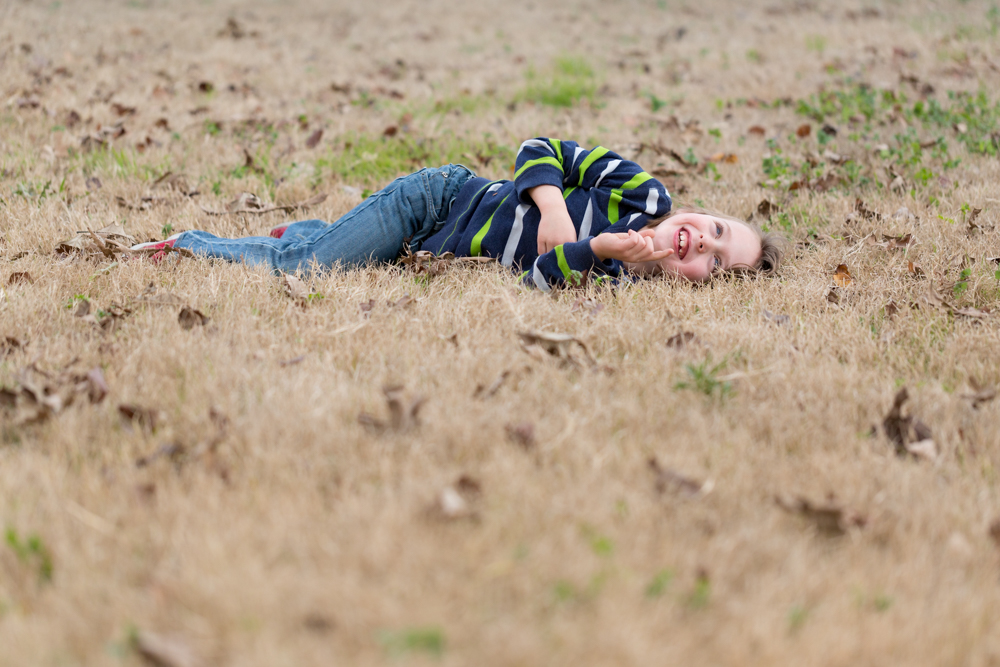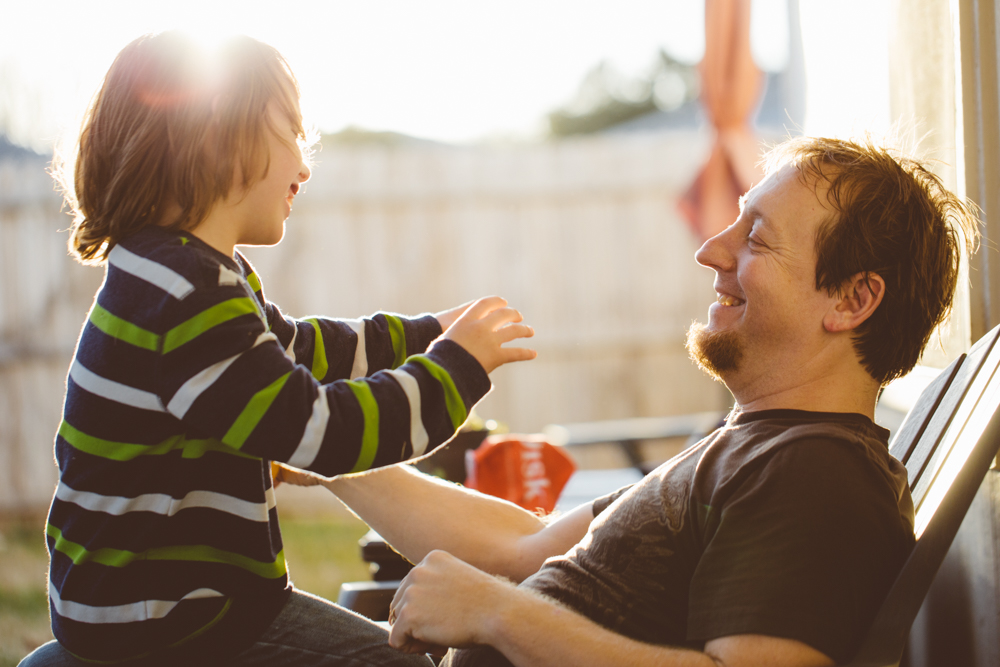 I'm *really* grateful that I get to witness this and be a part of it.
It's hard to find the words, sometimes, to explain what it really means, but they are big and heavy and meaningful words that barely fit into my heart, making it swell and almost burst.
It seems like Braden is growing up so damn fast. He seems so much bigger and smarter and faster every day. But then, sometimes (in weird ways) I am reminded of how he's still tiny and needs me so much.
I want to be everything he needs me to be. It's hard. It's worth it.
I got bored at the same time that I had a plastic (Target) bag on my head because I was conditioning my hair with coconut oil.
So I took a really creepy photo of myself with my phone. In my bathroom. Because, of course I did.
Then I put on a hat. It was no less creepy, really. Perhaps, moreso?
Then I forced John and Braden to endure my taking moderately creepy photos of them, as well.
But it was awesome, because I used the Hipstamatic Tintype app and then after some minor adjustments in Lightroom and a run through a Triptych generator, I had this: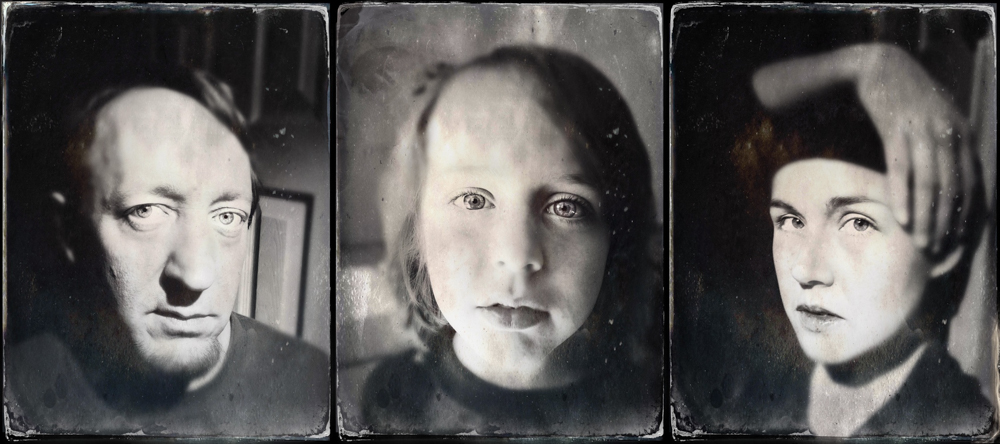 The clouds were pretty. The sun was pretty. The trees were pretty!
Basically a lot of things "up" were pretty to me, if you follow.
Do not forget to look up.
I said goodbye to the sun many times. I really like sunsets. I'm not exactly sure why.
They are a chance to watch something end, and it's predictable. It's beautiful. I want to see as many of them as I can.
By the way, people who roll their eyes at you and say that sunsets are "cliche" are "assholes."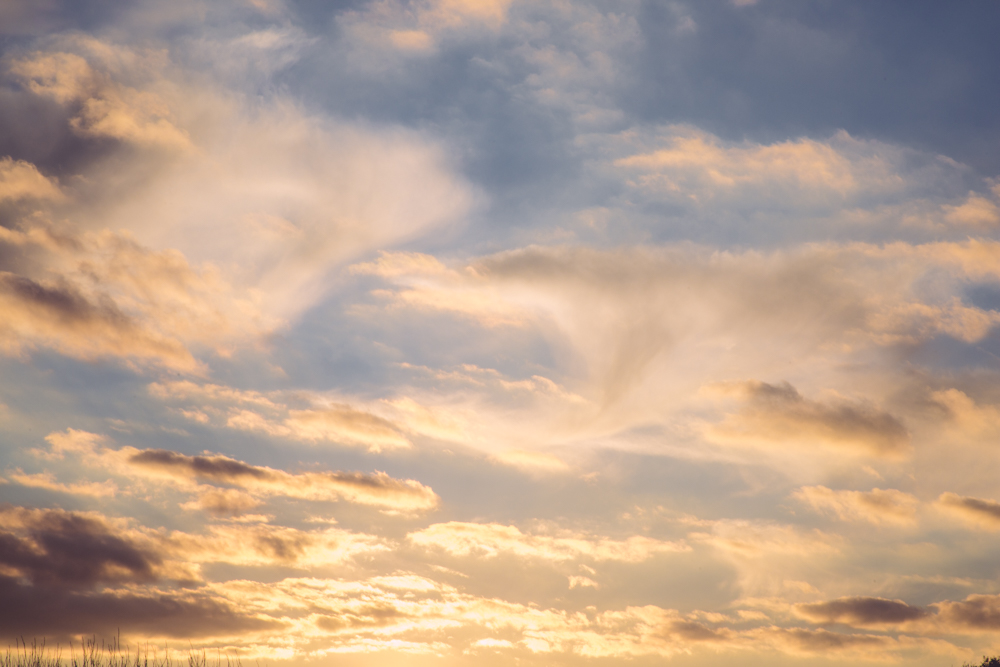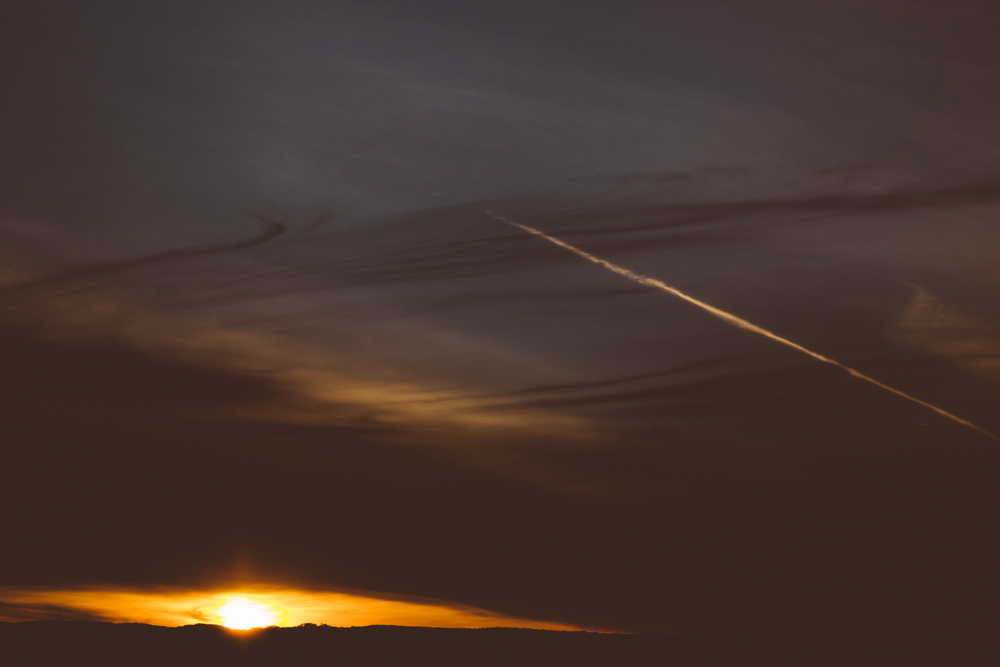 I thought of so many things I've said goodbye to over the years. There is beauty in that, saying goodbye. Some people will tell you that every ending is the beginning of something new. I think that's a lovely thought, but it's not always true. I think that maybe it's okay to consider the ending of something beautiful, even if there is no new beginning. There's a perspective there that means something to me.
I got sick randomly towards the end of the month. I've been sick a lot lately, and I'm not really sure why, but it's annoying and frustrating. This day, I had a fever and everything felt so tiring. I wanted to sit still and do nothing, and I wanted stars in my bedroom.
Sometimes you can have the weird impossible things you want.
When I was feeling better the next day, I wanted to have some coffee. The universe said NO YOU ARE NOT BETTER ENOUGH FOR COFFEE.
And also, I am a klutz, so.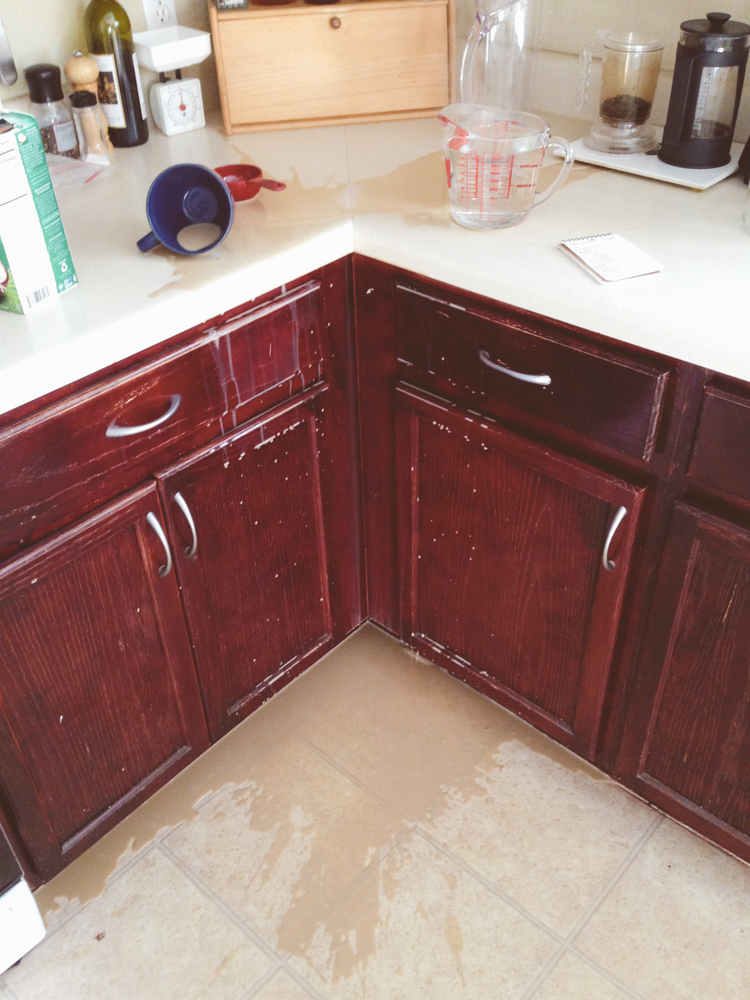 One day, I got up early enough to shoot sunrise, and actually left the house in order to do so. I don't do that enough.
I like sleeping, damnit, or even just sitting in the house early in the morning and drinking coffee (when it stays in the mug) but being out there when this happens is pretty rad.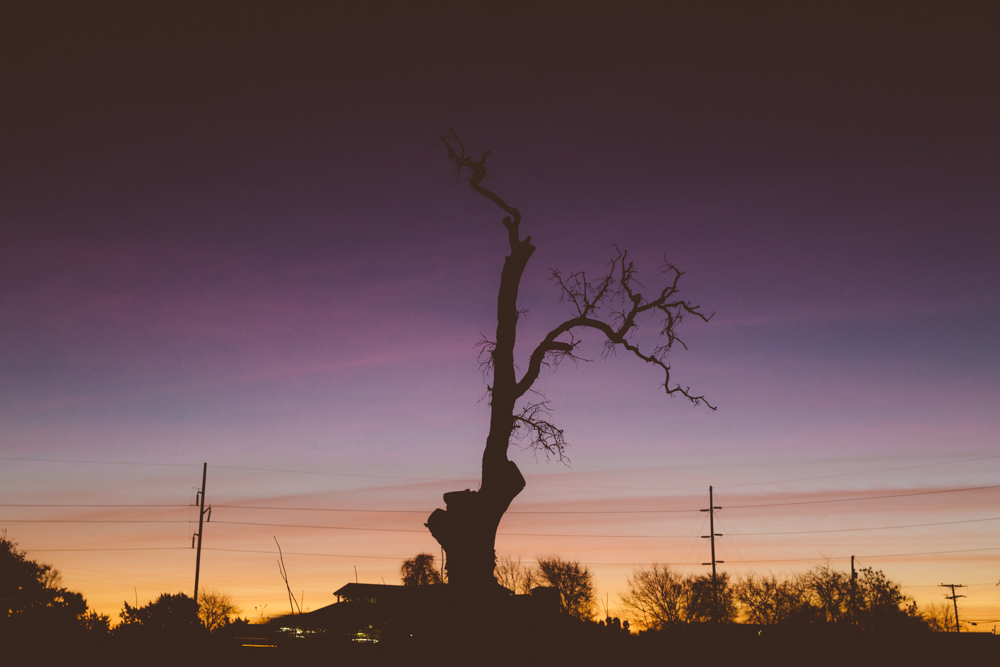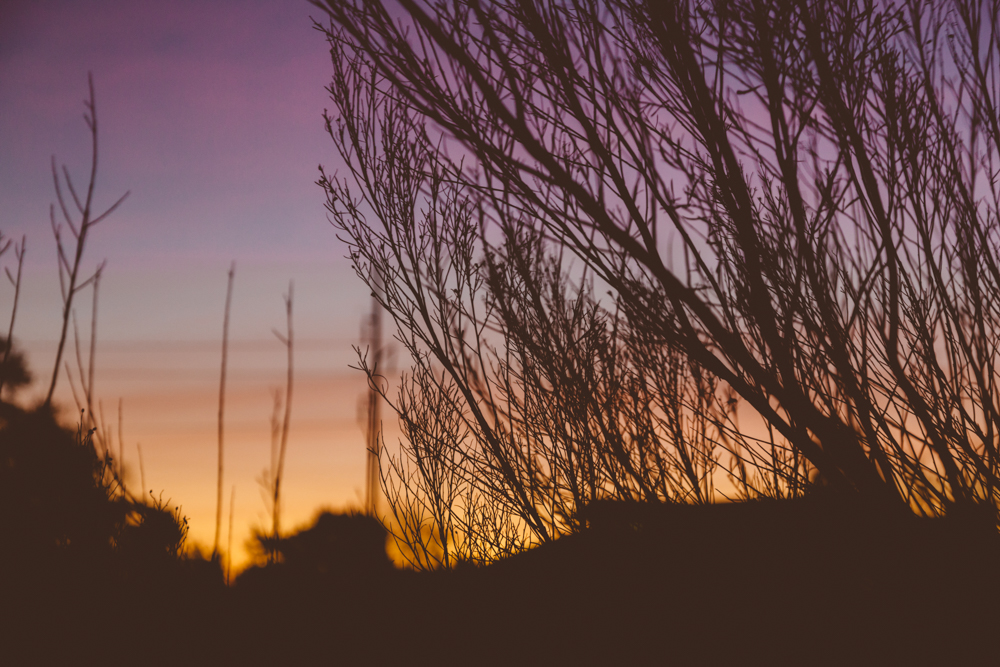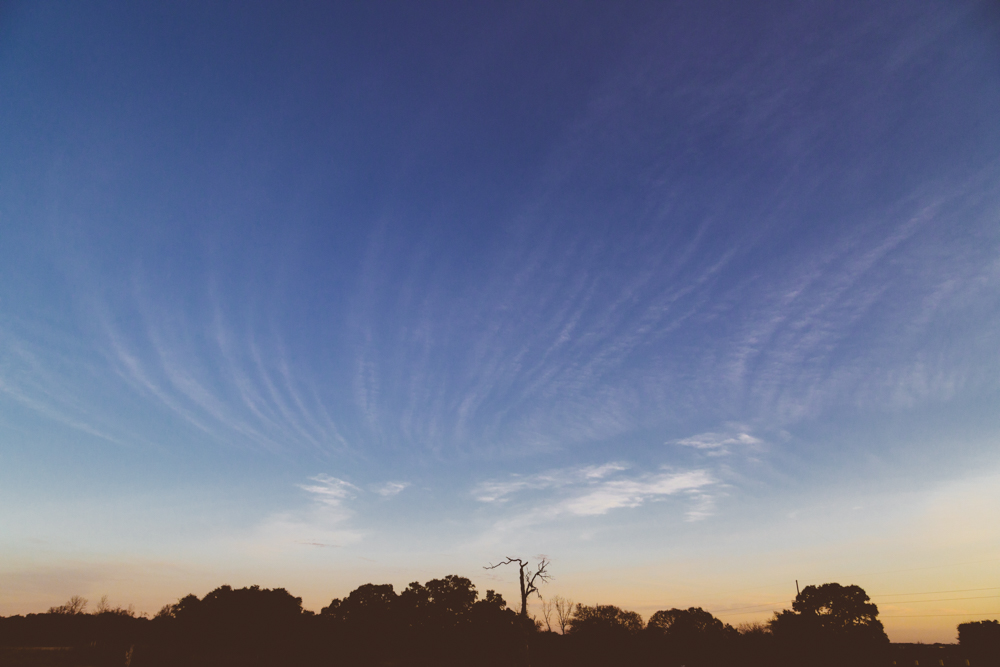 I shot a few self portraits for the first time in a long time (with my camera).
This was one of them.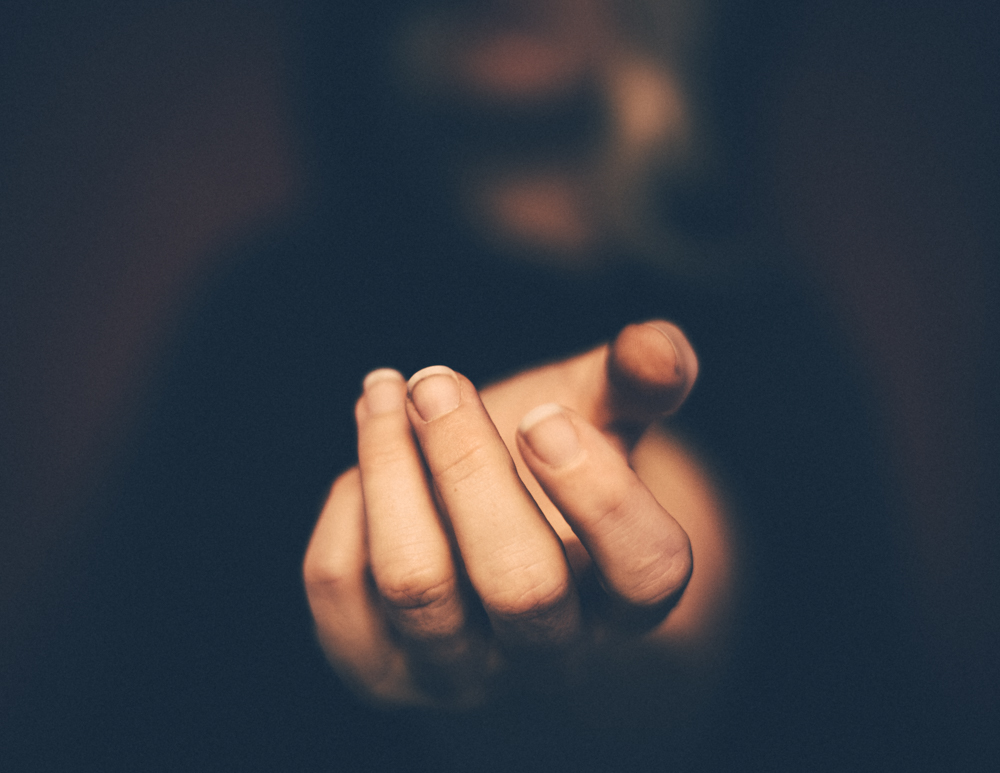 I've spent some time thinking about the chances we get in our lives. I mused on how often we expect to be given more of them, that the idea of our chances running out seems so silly, so unreal. But one day they run out.
What will we do with all the chances we get, and how many more are there?
And how many do we give to others? Nearly as many as we expect to get ourselves?
Shouldn't it be even more?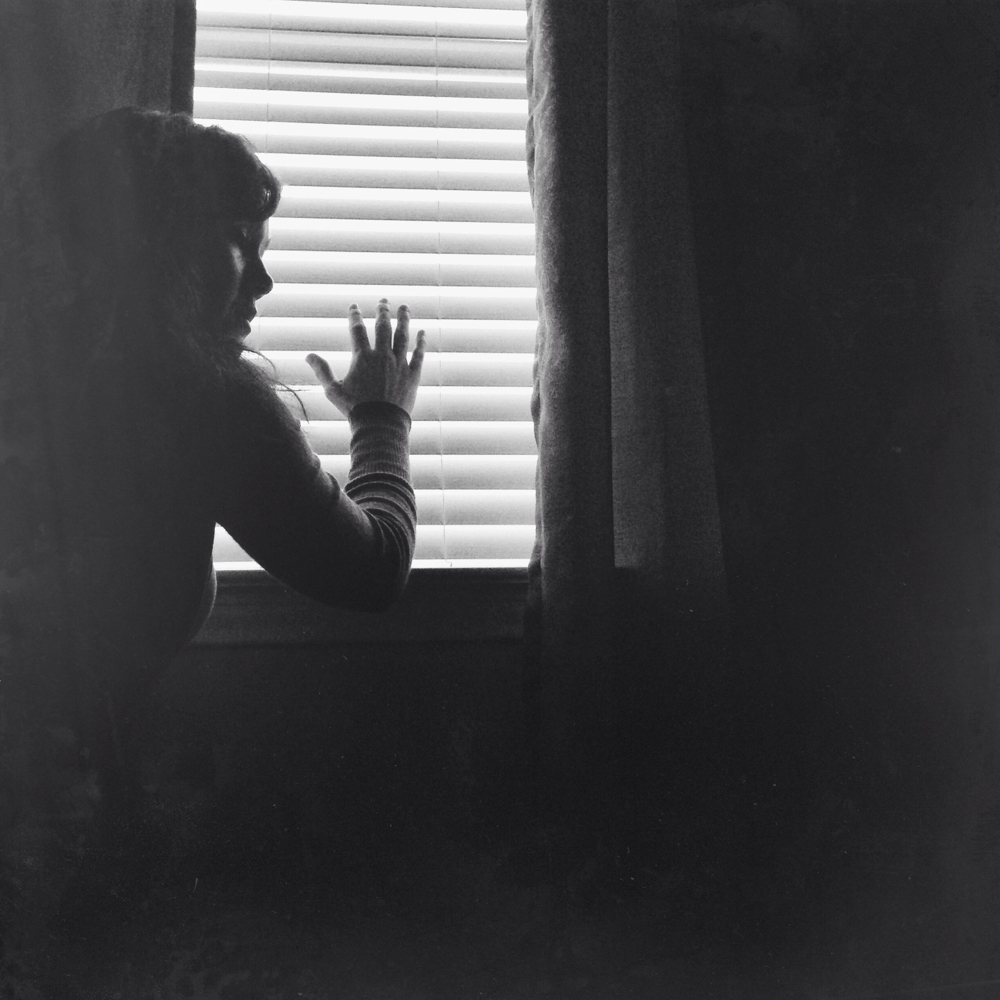 Life is about taking what you can, but it's also got to be about giving. I don't know how many chances I have left, but I want to keep taking all the ones I get until there aren't any more left. And I want to give more than I get.
How was your January?
______________________________________


This work by Lotus Carroll is licensed under a
Creative Commons Attribution-NonCommercial-ShareAlike 4.0 International License.
To license commercially, please email.
All Site Content: Copyright © Lotus Carroll // Theme: Copyright © Dandelion by Pexeto