Jeff Smith and I, along with 13 talented and interactive moderators, created The Art of Self Portraiture Community on Google+ this year. We're inviting people to share their self portraits as well as challenging them to learn and grow with us.
Each month, we post a tutorial that we hope will help the community grow and try something new or brush up on an old skill. With each tutorial, we tie in a monthly challenge with prizes from our fantastic sponsors: SmugMug, Think Tank Photo, and Capturing Couture.
This month's tutorial by Tamara Pruessner discusses using selective color and textures appropriately. The Challenge is to submit one fantastic self portrait using selective color and/or textures. You can read more about prizes and rules for submission on the Event Page here.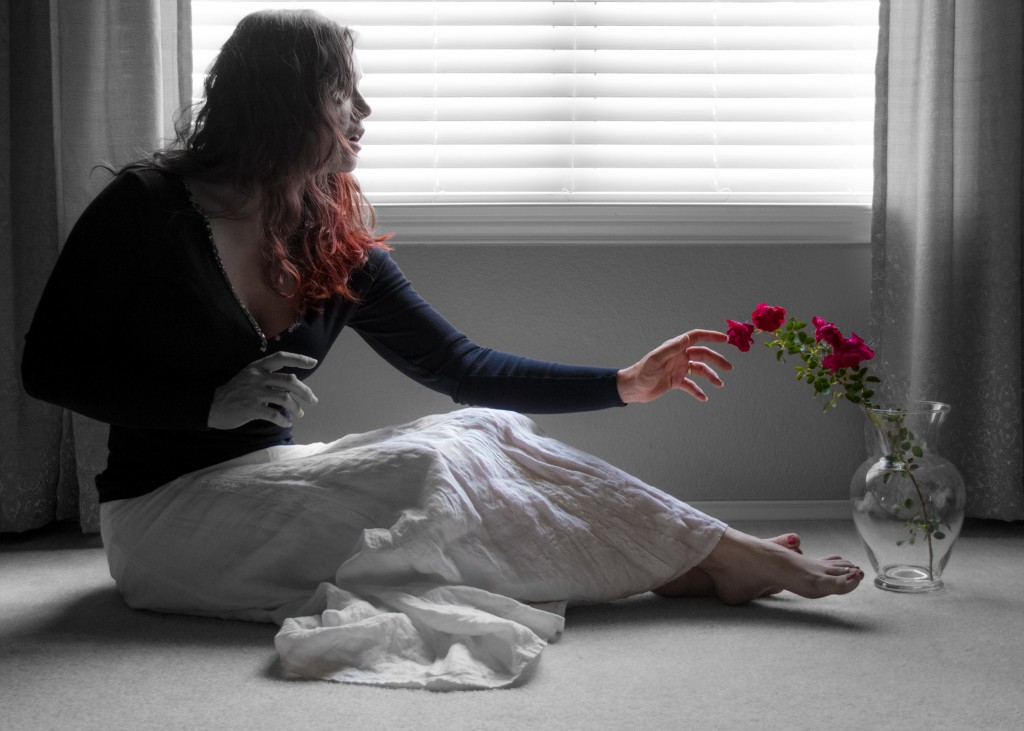 This is an example that I created for this week's Selfy Sunday Project Event (we do this bi-weekly) that uses selective color to tell the story. Just touching this rose is causing color to flow into my body – this illustrates the story indicated by my title. Selective Color done purposefully can be a wonderful thing! Beware, though, it can easily be ultra cheesy. 😉
Everyone is welcome to join in on the monthly challenges, and join our community to share your self portraits regularly. Hope to see your work there!
All Site Content: Copyright © Lotus Carroll // Theme: Copyright © Dandelion by Pexeto