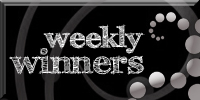 January 2012
These photos taken with a Canon EOS 7D
Photos prepared using Lightroom 3



As the way I shoot, process, and share online changes (I don't do this sequentially anymore) and the more other projects I create for myself, the more I struggle to post this Meme every Sunday. I've had thoughts about ending it or altering it. Maybe do a Monthly Favorites post and a Weekly Theme post on Sundays? To those who have still been participating, what are your thoughts? Here's a selection of my favorites from this past month. Thanks for reading and viewing.

The Fairest In All The Land
I Found A Piece Of Myself You Left On The Floor
Weird Science
And The Creatures Of Darkness Recoiled
If You Don't Believe In Magic
Fading Away And I Can Hardly Breathe
Love. Shrooms. And Death.
Build Me An F-150, Mr. Ford
As We Witness The Sunrise
Would The Lights Be Enough To Stop Me From Sinking?
Stroke My Keys So I Can Sing To You
Where I Share My Photos:
Lotus Carroll on Google +
Lotus on 500px
Lotus on flickr
Lotus's Instagram
Wanna Know More About Weekly Winners?
Weekly Winners Information
All My Past WW Posts
All Site Content: Copyright © Lotus Carroll // Theme: Copyright © Dandelion by Pexeto