Were you looking for a reason to finally push you over the edge to sign up for Adobe's Creative Cloud? This might be it – Adobe announces the availability of Lightroom Mobile, which acts as a companion to the desktop version. This will "unlock photography from the desktop," said Lightroom Product Manager Tom Hogarty, and allow us to "organize, edit, and share – from anywhere."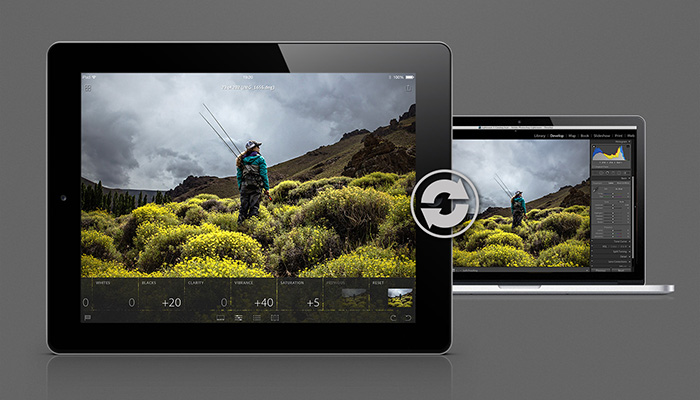 This new product will allow you to take the essentials of Lightroom on the go. Both instances (desktop and mobile) will sync seamlessly with one another, allowing you to edit metadata and do image processing on the go from your iPad, transferring those changes immediately back to your desktop, and vice versa. This is going to be a powerful addition to the Lightroom-using mobile photographer's photo organizing, processing, and sharing setup. You can turn on auto-import of your mobile images, as well, bringing them into the mobile version and sending them back to the desktop version. All changes you make translate across both instances, and sharing can be done from homebase or on the go.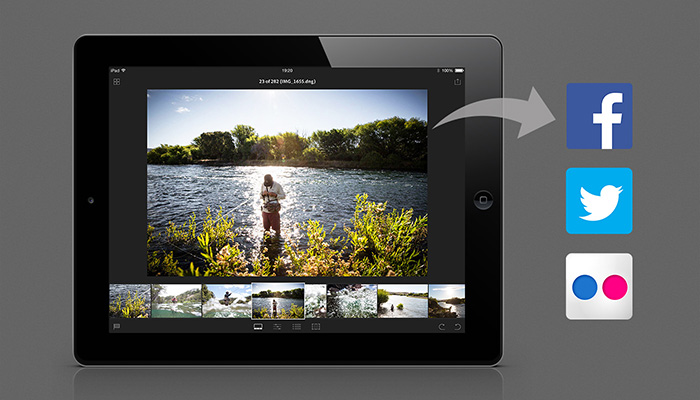 How do you get it? Lightroom Mobile is a service that is subscription based. Anyone who is a member of Adobe's Creative Cloud will have access. The Photoshop Photography Program (USD$9.99 per month) is particularly attractive: it includes Lightroom 5, Photoshop CC, Lightroom Mobile and a public portfolio site through Behance. Lightroom Mobile is free to try for 30 days.
Lightroom Mobile is currently available for iPad2 or later and iOS7 or higher, as a free download in the iTunes app store. An iPhone version will follow; an Android version will follow eventually. Update your desktop version of Lightroom (Mac or Windows) for compatibility.
Here are some helpful Lighroom Mobile tutorials from Adobe's Digital Imaging Evangelist,  Julieanne Kost, to help you get started:
.
All Site Content: Copyright © Lotus Carroll // Theme: Copyright © Dandelion by Pexeto