Project Support Beauty in Nature
The response to my last post was great.  So many of you spoke up and agreed that befowling the earth with filth is poor behavior! 
Just a sample of thoughts:
"Arghhh, rubbish drives me mad."
-Veronica
"It makes me mad too when I see how people just think it is ok to throw trash on the ground."
-Jennifer
"Litter is pretty disgusting – people are a bunch of pigs."
-Beck
"This is the stuff that gets under my skin because it is only getting worse…"
-Kim
And I can only imagine that several more of you agreed, but just didn't comment.  Did anyone get inspired to do a cleanup project of their own?
I am going to document our own little trash pickup/recycling project of later this week and report back to you guys with pictures and words.  I'd like to issue you all a challenge to do something similar.  Are you up to it?  Put on your thinking cap.  Have you seen something similar in your neighborhood that disgusts you? 
Some of you clearly have:
"I was just thinking the same thing yesterday while watching a group of people flick their cigarette butts all over the ground…."
-Sandy (Momisodes)
 "I think I will have to do the same thing b/c on our walk, just through our neighborhood, I saw a lot of junk on the ground."
- Secret Agent Mama
"…I still cringe when I see the amount of garbage thrown into some parts of the streets and sidewalks…."
-Lilacspecs
"I carry a trash bag while hiking so I can pick up other people's garbage."
-Amy
"My kids and I go once a month, trash bags in hand and collect the litter along the roadside in our area. It never ceases to sicken and amaze me that people are this damn lazy and spoiled to toss their trash where ever they choose."
-Redneck Mommy
And how about you?  Have you seen something similar where you are?  What can you do about it? 
*What will you do about it?*
So many of you are awesome bloggers, and I would LOVE to see your answer to this challenge in my comments section, and then your follow-up post about your own project of kindness and love, on your site.  Is two weeks enough time for everyone to come up with something, complete the task, and then document it on their website?
Or maybe you live a very green lifestyle, and you'd love to share your advice and opinions with others, in the hopes that something you do hasn't yet occurred to someone else, and they will adopt a change for the better when they read your post.  Educating others is a great way to help – and with your own website you can do just that!
This is a call to action -let's name it Project Support Beauty in Nature. 
If you like, please grab any of these buttons and put them on your sidebar, linking to this page, to call attention to this project.  Who knows how many people we can get on Mother Earth's side?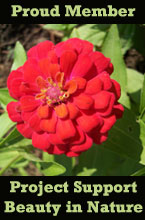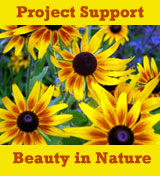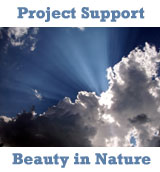 On
February 11th
, I will publish my post about The Carroll Community Cleanup (gotta love the alliteration!).  I will put a "Mr. Linky" on that post – which means that when you publish YOUR "Support Beauty in Nature" post that day (Feb 11), you can hop over here and leave your link on my post for everyone else to see.  Then you can visit the posts of other Beautifiers and we can all learn a little, together.
"People overlook the power of one. They think since they can't fix the whole problem, their piddly little contribution won't make a difference, so they don't act. They are correct – if most people have that attitude."
-SuzanneSays
Let's make a difference. 
Let's stand together, and grow the number of us that are changing the world for the better, one step at a time.
Support Beauty in Nature!
Copyright © Dandelion by Pexeto