Frankly, it's 54F outside right now, and the forecast high for today is in the 60s.  On a couple of days next week, it's supposed to be in the 70s.  I will now duck your thrown punches. So, pretty much, no, it's not really very cold here in Austin, TX.
Last year we had snow a week into the New Year (we were still living in Nashville).  Braden expects it this year, and I keep having to tell him we will probably not see it.
No matter the weather, we're enjoying some Christmas spirit in our home right now.  We've been tracking Santa already and are currently watching The Polar Express.  I sense there will be cookies consumed later today – along with our usual brunsli and spitzbuben, I made these monsters yesterday.  Hey, at 433 calories a cookie, it eats like a meal! (Better get out my stretch pants.)
It's been a wonderful holiday season, from the lights to the tree and the anticipation of the big day itself. Braden's first time sitting on Santa's lap and talking to him was a rousing success. My heart definitely grew to three times its previous size.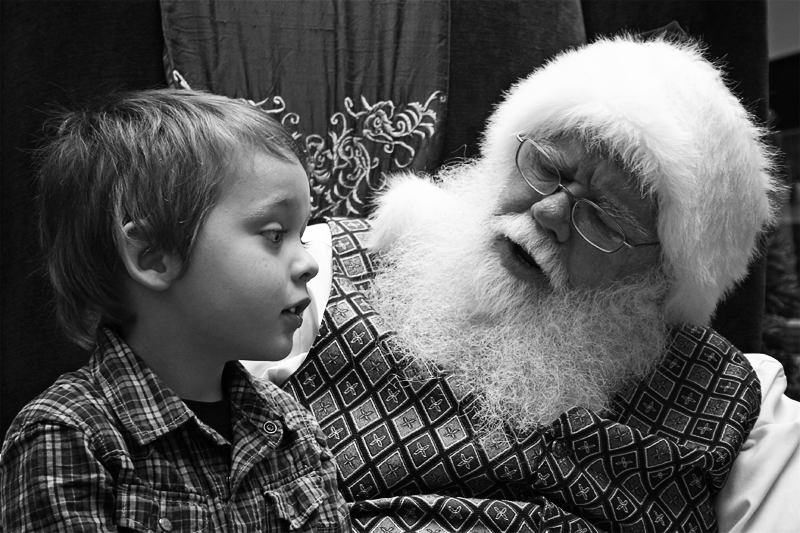 Now it's Christmas Eve, and before I completely lose myself in:
trying not to cry at the insanely joy-filled excitement spilling out of my son (already failed)
The Polar Express, A Christmas Story, Elf, and National Lampoon's Christmas Vacation
a pile of wrapping paper, tape, and

cursing

ribbons
smoked salmon, crackers, wine and… yeah, really need to put on those stretch pants soon.
I wanted to share a little ditty with you guys that John and I recorded (home studio + talented musician, FTW!) earlier this month for The Fifth Annual Blogger Christmalhijrahanukwanzaakah Online Holiday Concert, hosted by Neil.
Just click the link below to listen to our version of Baby, It's Cold Outside.  And whether it really is cold out for you or not, I hope this warms your heart and spreads a little of our Christmas Joy to you.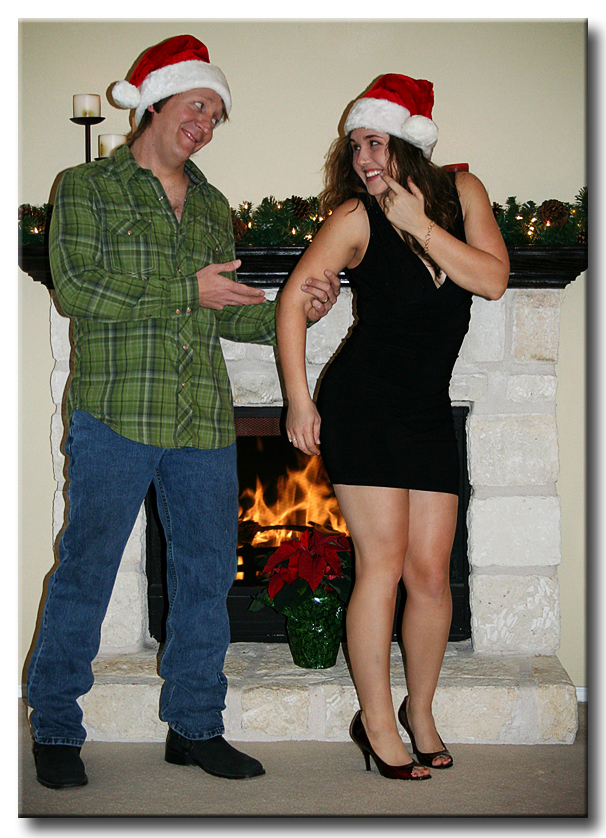 From our family to you and yours, have a very Merry Christmas.
Happy Holidays, my friends!
All Site Content: Copyright © Lotus Carroll // Theme: Copyright © Dandelion by Pexeto