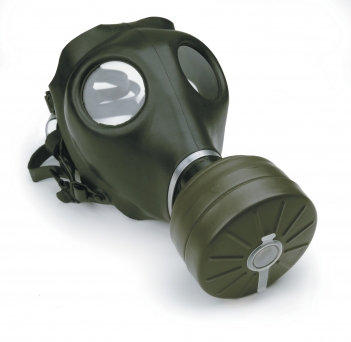 For the past couple of months, I've switched my diet back to a very healthy one, and found it easy to stick to, because it's filled with foods I love. I've even done moderate exercise!
The result has been that I lost 15 lbs and FINALLY made it back to my pre-baby weight! It's about time, considering that Braden is very, very close to his 2 year birthday.
It's kind of hard to keep calling it "baby-weight" once your kid can walk, talk, and count.
I've been fitting back into clothes I haven't worn since 2005 and I've been feeling pretty darn good about myself. Being back at the weight I was when I got pregnant with Braden feels really good.
And I'm glad I really enjoyed it, for the short time I got to experience it again.
Braden has another chance to be a big brother, it seems!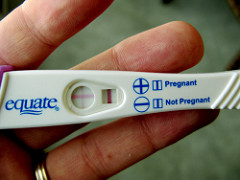 This past week there have been signs… tenderness, bloating (already? gee.), increased hunger (also already? great.), olfactory sensitivity. A week ago, I knew that Braden, who was on the second floor, had dirtied his diaper. I was on the first floor. Hai, Pregnancy Nose!
This past Friday morning I did the ole' Pee On A Steek test, and it confirmed that there is a tiny life beginning a journey inside of me. It's been about 4 weeks since first day of last period (I'm sure you wanted to know)… so the pregnancy is considered to be about 4 weeks along (though conception probably occurred about 2 weeks ago).
I know some of you are wondering why the hell I would tell everyone so early. Especially since Baby Number 2's journey ended in miscarriage just 5 months ago. The answer is simple: it's just not in my nature to pretend things are anything other than what they are, or to hide things that are a big deal to me.
I would be lying if I told you I wasn't scared. Nervous. Apprehensive. A tiny bit freaked out. Periodically on the verge of tears. Gassy as hell. (Well, it's true. I am one HORRIBLY Gassy Preggie.)
But I am also excited and hopeful. I'm choosing not to let the fear consume me. To that effect, I can't pretend I'm not pregnant. I can't not share it with you guys! It would be like saying I'm expecting the worst, instead of believing for the best.
Oh, and yeah, I'm going to put one of those creepy baby widgets on the sidebar again. Because I'm sure it will skeeve a few of you, and that kind of makes me smirk.
Check out my lil' 3D stomach alien on the left sidebar, folks!
By the way, I'm super thrilled to have discovered, on the same day I found out I was pregnant, that this gorgeous woman is pregnant with me and due around the same time! Look for dueling belly updates in the future. 😉
PS: Here's one of those semi-obnoxious tickers, too. What can I say? I'm cheesy like that.
All Site Content: Copyright © Lotus Carroll // Theme: Copyright © Dandelion by Pexeto