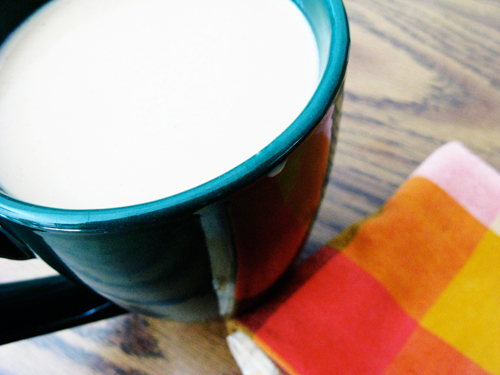 I am seriously in need of a super large mug of coffee right now.
This morning I woke up on the couch (I am completely unable to sleep in my bed when John is gone) and my brain was talking to me. In blogpostese.
It was composing a blog post.
Which, you know, my brain really hasn't done of its own volition in a long, long time. I mean, it used to do that all.the.time. So I don't know if this is a sign that my muse is actually back this time and I'll be posting a lot more often again, or if it's just a sign that I really shouldn't have gotten up at 3am and eaten that spoon full of creamy peanut butter with my eyes half open.
Does anyone else do that shit when they're trying to lose weight?! I think something is wrong with me. Waking in the night to sabotage your own weight-loss efforts in order to damage that bitch's self-esteem is probably not a sign of excellent mental health. Just sayin.
So, anyway, last night I totally dreamt of this guy from back when I was in school. Remember school?
And by school, I don't mean all those losery years you spent actually working your ass off in college/grad school.
And don't even tell me that you spent all those years partying, getting drunk and drugged off your ass and being a total whore with anyone who would hang around while you dropped trou. Because I KNOW that those years are for serious academic pursuit and the preparation for your successful adult life. Besides. I did all that other stuff in high school already.
What I mean is the grade school years. Dig in and pull up all your "Stand By Me" memories, folks. This is what I'm referring to presently.
His name is Kenneth, and I always found him to be sort of quirky and really nice. And we shared the exact same birthday, which I thought was the coolest thing since crotchless underwear. (None of your business, it was a weird 4th grade year.)*
Kenneth is literally the only person I have ever met that has the same birthday as I. And really, I always thought that was some special kind of groovy. I kind of always figured him for my super secret long-lost twin.
In addition to that being totally crazy and interesting, it means that my real dad, out there somewhere, is African American. Which really kind of makes this super pale skin and my complete lack of dancing groove a total embarrassment to the other side of my family. And for that reason, I can understand why they have kind of pretended I don't exist this whole time. And I can forgive.
But I digress.
In my dream, Kenneth was in this convention area thingy or something (back off, it was a dream) and he was standing behind a podium when I walked by and noticed him there. Of course, I totally stopped walking to where I was currently going, and went over to talk to him (super secret twin importantness, duh).
He was set with a large audience of people who were filing in, and was about to sing the entire last chapter of some religious book in another language. No, I don't remember what book or what language, or even why in the damn hell he would have been doing that (dream, remember?) but I do remember one thing. I was HELLA impressed. And also really bummed, because I totally had to go to this other thing, so I couldn't attend.
I told him I had to go to a jazz concert instead.
WTFH? Who goes to a jazz concert instead of watching their super secret twin friend from grade school sing the entire last chapter of some crazy religious book in another language? That's the kind of shit you get a super footlong hotdog and a big gulp for and you watch that with bursting excitement and pride.
But, no. Jazz concert.
And then, you know what I did? I didn't even go to a jazz concert. I went to some random classroom where, apparently, I was the guest of honor, because they made me sit up front next to the teacher and everyone clapped. And then she made me say something about myself.
I did. It was incredibly intelligent and intensely hilarious. Everyone clapped and laughed and there was much carrying on.
But I don't remember what I said.
Which is really pissing me off, since I'm absolutely positive it contained the key to happiness for my entire life, and if I just knew what it was, all my problems would cease to exist. Of course, my own brain is still in on the whole "sabotaging my happiness" thing, and it refuses to retrieve this information for me.
Douche.
So then, after that class thing was over, I exited the building and noticed that all sorts of hell was breaking loose over by the convention area thingy. Every manner of emergency vehicle was all over the place and the atmosphere in general was grey and ominous.
I ran over to find out what the hell was going on, and some official person told me that Kenneth had been murdered while he was singing his religious thing.
Apparently some crazy ass terrorist type person ran up and shot him, and then jumped on him until he went through the floor and into a large vat below the podium, which was full of some type of liquid that dissolved Kenneth.
Uh. Don't even ask me. I have no idea.
So, Kenneth was dead, and he never even got to finish singing his religious-in-a-different-language-thing and I was supposed to be there for my super secret twin friend from grade school, but I wasn't.
As if that wasn't bad enough, I woke up in the middle of the night last night (different time than the peanut butter sabotage event), and an ominous voice inside my head said, "The end of the world is not far off. You have had your time with your son. You will not see your husband again." And then I fell asleep again.
Which is all pretty much making me lean towards the whole "don't freaking eat a big spoonful of peanut butter in the middle of the night" thing.
I hope you are alright, Kenneth.
*No. I did not actually have any experiences with crotchless underwear as a child. I was actually not into that kind of thing at all. Studded leather was more my style.
All Site Content: Copyright © Lotus Carroll // Theme: Copyright © Dandelion by Pexeto