Depression lies. This is a truth, and it's something that many of us have seen or heard by now, either from firsthand experience, through therapy/counseling, or by word of mouth from a friend, loved one or article. If you haven't learned this already, I'm telling you now. DEPRESSION IS A DIRTY LIAR. Depression tells you all manner of lies about yourself that will keep you right in its clutches. And from the pit of pain you are trapped in with it, these things sound true.
I want to tell you that not only does depression lie to you about yourself, but it lies to you about other people. And it tries to twist your personal pain into anger, bitterness, and jealousy. It hides the truth about so many things and lies to you; it lies about who you are and what you are capable of, it lies about the lives, struggles, motives and emotions of others, it lies to you about how they see you and feel about you. Like a parasite, it does this, further isolating you.
Know this: Nobody is perfect. Not a single person has the perfect: body, face, life, family, job, past, present, or future. All of us struggle under some or all: bad days, tough circumstances, past and present mistakes and poor decisions, lost loves, painful abuse, death of friends/family/children, dreams shattered, hopes crushed, illness, debt, job struggles, family problems, relationship difficulties, or failures of one kind or another (and more). This is, in fact, one large side of the coin of human experience.
We all, to some degree, suffer these things. Nobody is immune. Nobody is perfect.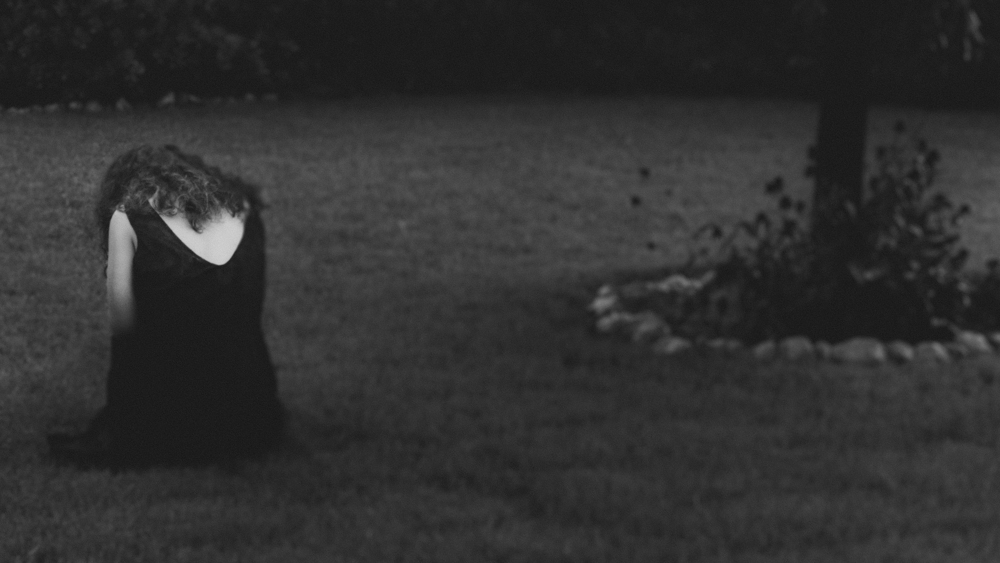 The coin does have two sides. Even though it is sometimes hard to see, life is full of beauty and light, as well. (I am a firm believer that we need a balance of both "dark and light" things to be most at peace.) For those who find some way to keep pushing, growing, seeking the light and celebrating the joys in their lives, the above tribulations *do not fail to exist* and *do not fail to burden.* If those people don't always wallow publicly in their pains, or share every painful detail of their failures with you or the world at large, it's not because they want you to be unaware that they have pain. They are not attempting to hide their ugliness or trick you into thinking they are prefect. It's likely because they recognize that the only way to keep a head above that strong, pulling tide is to focus on light when they can. Or maybe they are just lucky to have some small snatch of DNA that is buoyant. I don't know.
I speak from my own heart, so excuse me my inaccuracies.
If you are hurting, struggling, or need help – if depression is LYING TO YOU – reach out. If you feel like everything is falling apart, coming undone, that others are perfect while you are not – reach out. If the darkness closes in so much that you are having trouble seeing the light – REACH OUT.
"Can you help me?"

"I want to talk."

"I need help."

"I'm struggling."

"Do you have a minute?"

"Help."
Do your best to reach out for help, to a loved one or friend. If you can't bear to talk to someone you know, please contact a professional you know or use one of the following:
                   You can text a trained crisis counselor about anything 24/7, confidentially: Text "GO" to 741-741
                   For emotional help, support, or information of any kind.
                   1 800 273 8255
                   Text "Answer" to 839863
                   Contact about anything you are dealing with or want to talk about.
                   1 800 273 TALK
Helpline Center: Quick and easy access to information about health and human services.
                   For answers, community connections, or hope during difficult times.
                   Dial 2-1-1
Finally: I wish I could personally help you. I would try to if your need was evident to me and/or you reached out directly, as a friend or even as a stranger. However, I cannot open myself up to anonymous persons trolling me online. I have my own pains and life issues. I am not perfect; I carry my own burdens, just like anyone else. If I've missed your pain or a way I could possibly have helped you, I am truly sorry. It does not mean you are not important. Everyone is important. Above all, I hope you find the help you need.
Hang on.
Please seek help.
Stop listening to the lies depression tells.
All Site Content: Copyright © Lotus Carroll // Theme: Copyright © Dandelion by Pexeto