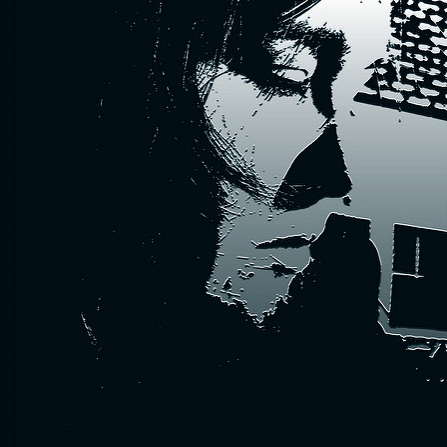 Late at night on Sunday, December 7th, I wrote this article, for Deep South Moms Blog, about what it feels like to face the holiday season with the first instance of the due date of my miscarried baby looming. When I miscarried back in April, I knew Christmas Eve would never be the same. That is when that first lost baby was due.
As I wrote the piece, I was reflecting on how far I've come since those first few days after losing the baby back in April. The utter hopelessness. The anger. The confusion and pain. I realized that the pain is so deep, it's as if it will never go away completely… but over time, it somehow becomes easier to live with, and serves to remind me to be more thankful of the loved ones I still have in my life.
It has been almost 8 months since that first miscarriage, and I was just feeling like I had come out on the other side of the deepest of the immediate grief. And I knew that it was in part due to the passage of time, and the love and kindness of family and friends. In part it has been due to my being lucky enough to be able to write about my feelings and emotions here, and receive support from all of you. (Have I said thank you? Really. Thank you so much.)
I was feeling something I haven't felt for awhile.
Hope.
But what's really bitter now is that a large part of my renewed hope came from the fact that I had a new life within me. A life that was crossing into the second trimester of a pregnancy that I had not even expected, but that I was starting to believe was meant to help me heal.
I spent weeks upon weeks feeling tense. I spent almost 3 months checking my underwear multiple times a day, and staring at the toilet paper every single time I wiped.
Slowly, so so slowly, the tension had just started to recede.
I had seen and heard his tiny heart beating, quickly, with vigor. He was healthy, and moving. He was ALIVE. He was going to make it, damnit. He really was.
Surely, so so surely, the tension has just started to recede.
I found myself leaving the restroom and realizing, after the fact, that I hadn't looked at my underwear. I hadn't checked my toilet paper.
I believed. I wasn't just saying I believed. I really did.
It felt so good.
And then on Tuesday morning, December 9th, everything fell apart around me (us).
It was as if I'd been walking carefully on a thin sheet of glass suspended over a black abyss for months, but somehow, I'd just started to believe it was cement, and I started tap-dancing. The bottom fell out – the floor exploded, and all I had to grab for as I fell were shards of glass that cut my hands as I dropped into the abyss.
No heartbeat on the fetal doppler for us to hear.
No little, pulsing muscle in his tiny chest for me to see on mini-ultrasound.
My lovely doctor trying so hard over and over to find it. My lovely doctor getting visibly frustrated, upset, but still trying and trying. My lovely doctor giving up and telling me she was so so sorry.
Ohhh, my inability to believe this was happening… and ohhhh, my immense guilt over believing for so long that it would end this way, anyway.
And Oh, my Anger that it actually did.
My hope? Gone.
No heartbeat on a full blown ultrasound.
I stared at the screen, at his tiny body inside of me.
People, he looked beautiful and perfect on that high-tech ultrasound screen. I saw his little body facing me, as if he was looking at me to say goodbye. His tiny little arms and legs were there, framing the perfect little body in the middle.
Framing the perfect, little, middle part, where everything was silent and still.
Not really so perfect at all.
Every night since then, I've stayed up late, so late, doing ridiculous things like working on my website redesign. Things that I can blur my mind with. I've stayed up until my eyes just couldn't see straight anymore, until I just couldn't hold them open anymore, so that when I did lay down in bed, I'd fall right asleep.
I'm not ready for the thoughts that will come in the quiet darkness.
Every morning when I've awoken, I've had that horrible moment when I realize that, Yes, this reality is my reality. There is still a dead baby in my womb.
And when they take him from me on this Tuesday morning, I don't know what I'll have left to do but start to move on.
And that is the saddest thing of all.
All Site Content: Copyright © Lotus Carroll // Theme: Copyright © Dandelion by Pexeto