All you need is love. But a little chocolate now and then doesn't hurt.
~Charles M. Schulz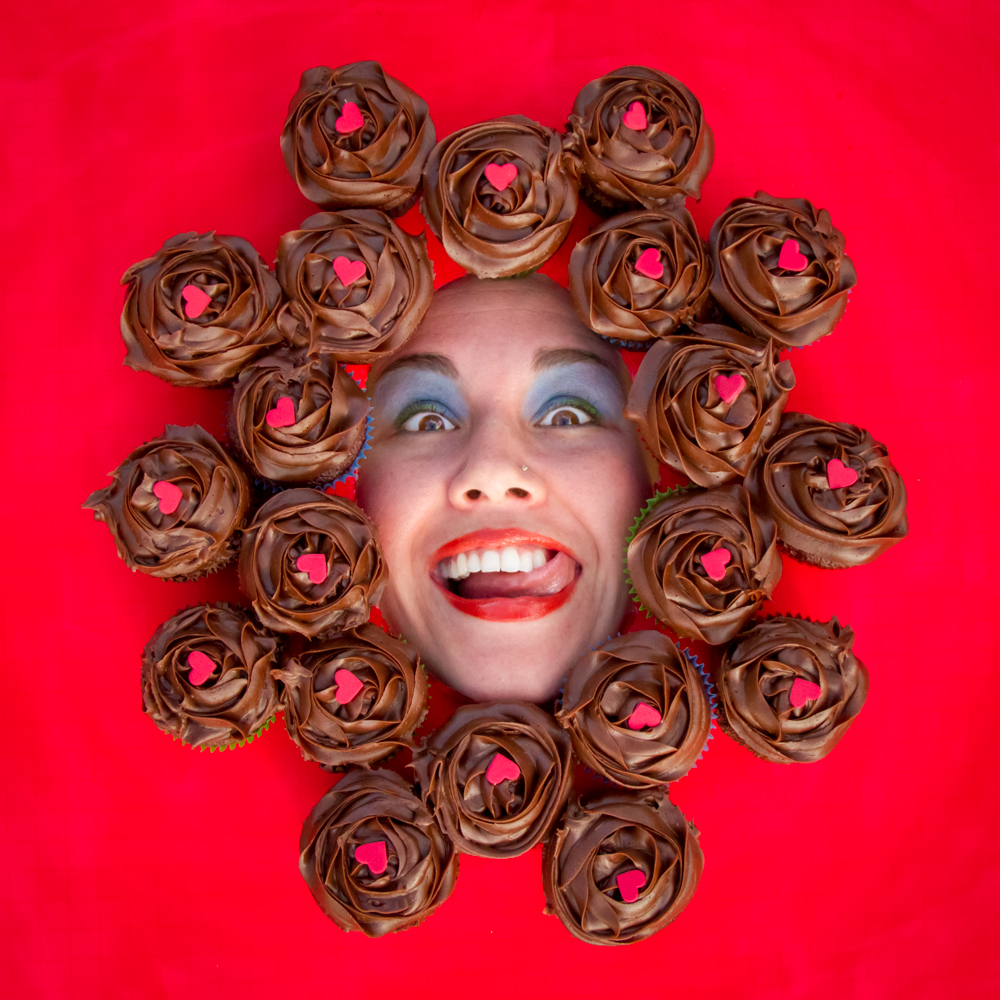 Yes, you read that correctly. I KNOW.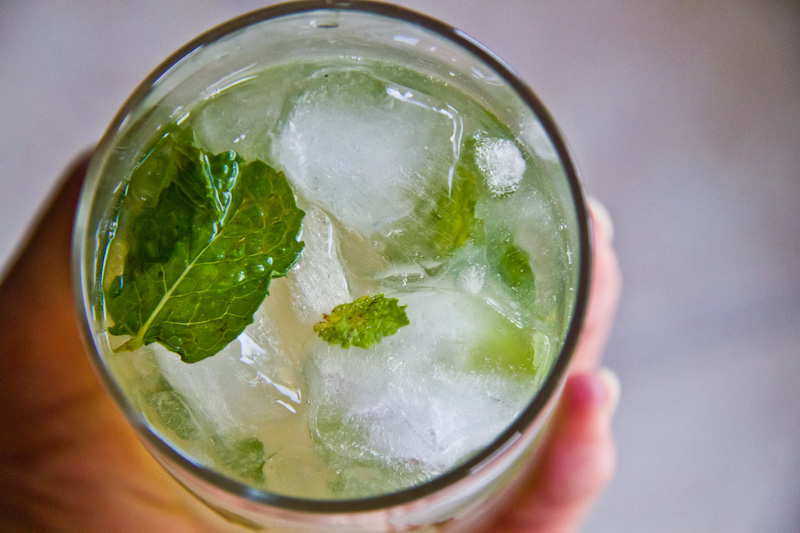 I love mojitos. Don't even be all, "Duh, you love Mojitos, Lotus, I mean, REALLY. What alcoholic beverages do you NOT like? Pffffff." Also, I swear I will slap you if I hear you mutter "fucking drunk" under your breath.
Unless you hand me a glass of wine right after you do it. Then we're cool.
What the hell was I talking about? Oh yeah, Sake Champagne Mojitos. RIGHT. Found this recipe from Joylicious via @Pinterest and I'm in love with it. So I decided to share the recipe with you, because I'm a giver. And an awesome person. (And so humble. To a fault.)
You can click the link above (credit where credit is due) to get to the post where I found the recipe. Or if you're a lazy asshole, you can just read it below, with my notes. (And by notes, I mean, I changed it to please myself.)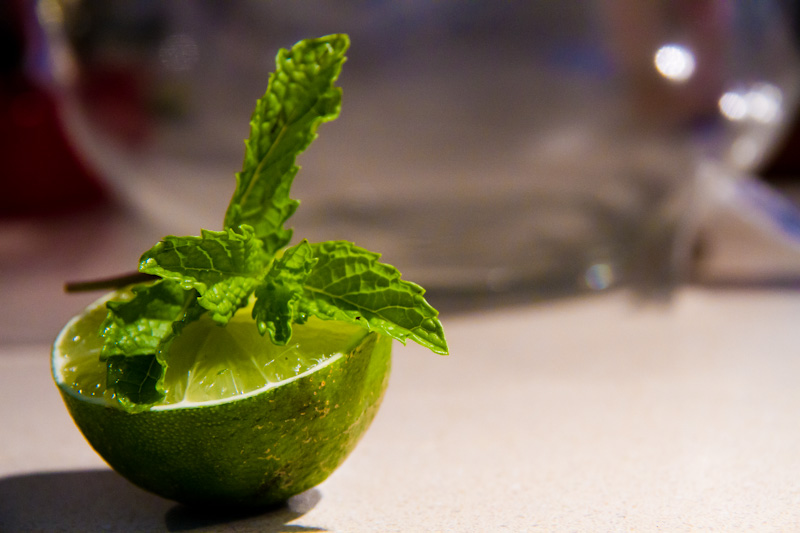 Sake Champagne Mojitos
Bottle Sake
Bottle Champagne
Large bunch of mint (4-6oz)
Juice of 6-8 limes
Light Agave Nectar (to taste – I used about 2/3 cup)*
Lots of ice cubes/chunks
Wash mint, tear leaves from stems and place in a large pitcher with the lime juice and sweetener of your choice (*I used Agave Nectar, original recipe uses Liquid Stevia, you could use honey or simple syrup, too). If you have a muddler, break that mother out. If not, grab a wooden spoon and use the back of it to muddle the leaves, juice, & sweetener in the pitcher.
Muddle is a funny word. Make sure you laugh a lot while you're muddling.
Muddle. Muddle. Muddle.
*snicker* *chuckle* *teehee*
Muddle. Muddle. Muddle.
Add the entire bottle of Sake & the entire bottle of Champagne. (Except for those "tastes" you might feel you have to take from the bottle. What? Shut up. Don't judge me.)
Stir and then serve over lots of ice.
Consume.
Be happy in your heart.
Dance on patio tables in the summer sun.
Take photos and send them to me.
Enjoy.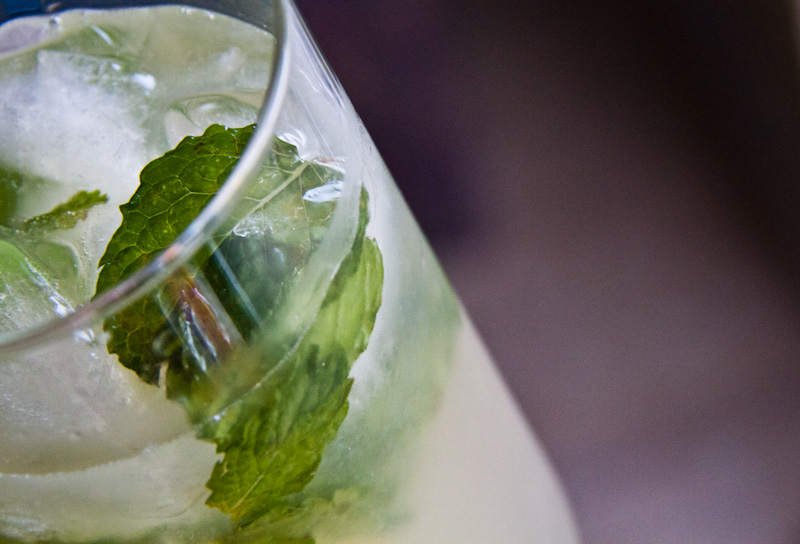 Have you ever been going about your business as usual, not hungry at all, and all of a sudden you want to eat everything within reach? Like, your appetite doubles times infinity plus seventy-eleven, in the blink of an eye?
Or, you want greek olives, peanut butter, apples, and tuna fish all at the same time? Along with your tropical punch flavored juice?
Yeah. That was me earlier this evening, and I have absolutely no reason why. And before your brain cells start rubbing up against each other all excitedly and "squeeing" as they trip over themselves, anxious to stimulate you hurriedly to suggest that I am pregnant, that's gonna be a big N-O, Roger.
I can't stop myself from interjecting here to say that every.single.time I see/hear/think the name "Roger" nowadays, I instantly hear an asian man's voice saying, "Sorry, Rogah, you tigah now."
And it makes me happy. Every time. Why is that so funny to me? Anyway…
See, certain things have to happen to make a baby. For a baby to get inside of a Mommy's tummy, a Mommy and a Daddy have to love each other very much and then get really close to each other, and the Daddy has to hug the Mommy and then… Ok, you know what? This is going nowhere.
Ya'll KNOW how babies are made.  If you don't, you are either too young to be reading this blog (I AM SO GOING TO TELL YOUR PARENTS!  YOU BETTER GO BACK TO NICKELODEON.COM RIGHT THIS MINUTE.) or you are not very bright, and in that case, perhaps it is for the best that you do not understand the whole process.  The rest of you are probably visualizing dirty bits and such now.
(Haha, I made you all think about doing it. Well, except for those of you who were already thinking about it anyway. Pervs. You know who you are. I see you over there, stop trying to hide and avert your eyes. Oh, I also see you, you who are making really, direct, uncomfortable eye contact with me and twitching a little. You are freaking me out. Stop that.)
Uh… so, what was I saying again? Oh yeah. I'm definitely NOT pregnant. I mean, John was on the west coast of the US while I was ovulating, and while he is.. uh… not lacking in the manly parts department by any stretch of the imagination, he isn't THAT gifted.
And really, if there's any wenis out there that can reach from California to Tennessee? I AM SCARED. Keep that thing away from me. Also, inform the owner of said Giganto Wenis that he could make a FORTUNE in endorsement ads for all those creepy companies that send me emails claiming that their product will enable me to "knock down walls with your penis!" and "tear her apart with your rod!"
For the record, knocking down walls with my penis would be really cool, tearing someone apart, not so much. Maybe work on that ad campaign a little. Possibly only send it out to violent rapist types. And people who ACTUALLY HAVE PENISES.
Also, I do routinely joke that I actually have a penis (it's funny, I don't care what you say)… and you know what?  Both my penis and I are pretty offended that I'm getting those emails at all.  How insulting!
I wonder if John gets emails for products that will enable him to crush a man's head to a pulp with his cleavage?
It's hard to believe I started this post by talking about my weird cravings considering where it has lead.
Maybe that's what happens when you eat dried cherries and pork sausage together.  Hm.
Thoughts?
All Site Content: Copyright © Lotus Carroll // Theme: Copyright © Dandelion by Pexeto