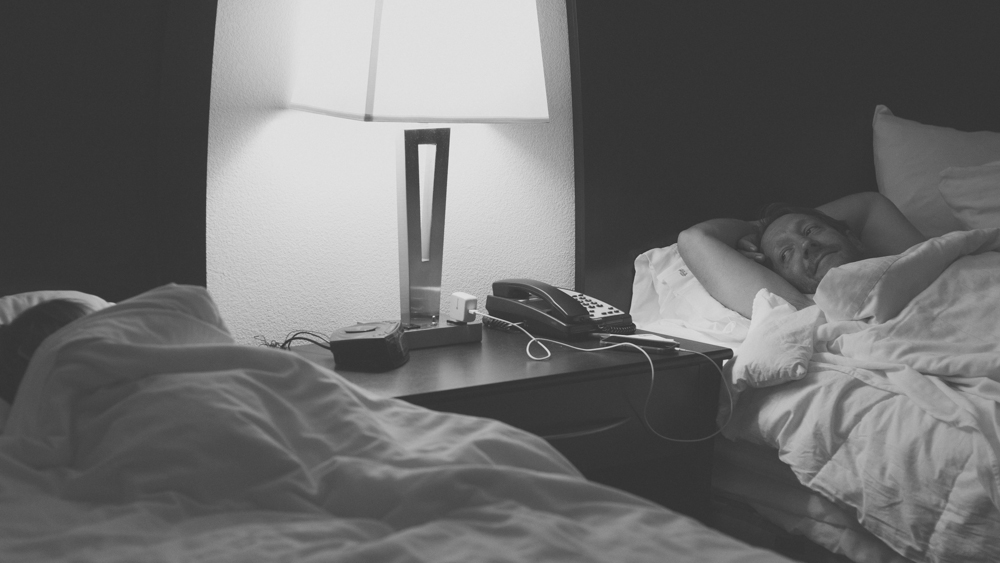 My little 3 person family took a few trips to the beach last summer. On one of those trips we drove almost all the way there and then stopped in a hotel for the night before heading out for beach frolicking fun the next morning. This is a candid monochrome from that hotel. John is looking over at Braden, our (then) 6 year old, in the other bed. His expression speaks volumes. I love moments like this. Capturing them feels like being able to work real magic, the kind that will allow you to travel through time later, or the kind that lets you see inside of someone's heart.

This work by Lotus Carroll is licensed under a
Creative Commons Attribution-NonCommercial-ShareAlike 4.0 International License.
To license commercially, please email.
All Site Content: Copyright © Lotus Carroll // Theme: Copyright © Dandelion by Pexeto