You want to believe that there's one relationship in life that's beyond betrayal. A relationship that's beyond that kind of hurt. And there isn't.
~Caleb Carr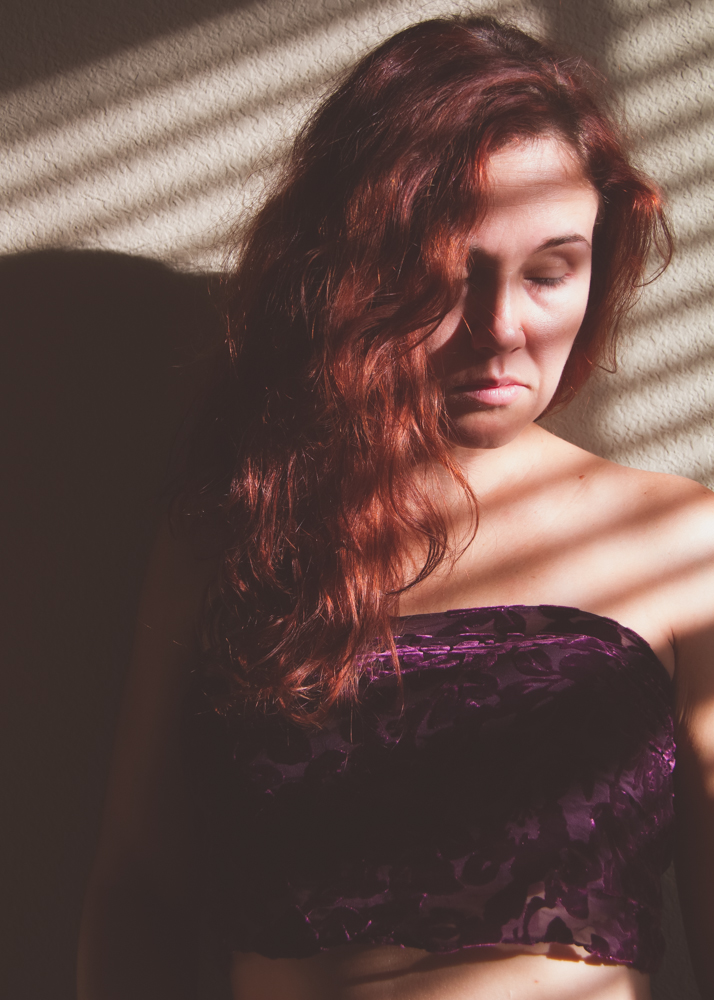 Day 5 Prompt – Let Go. What (or whom) did you let go of this year? Why? (Prompt Author: Alice Bradley)
Not too terribly recently (but not so long ago) something pierced my heart, and in fearful defense, I locked her away in a heavy cage.
I held on to anger.
I let fear and doubt grow strong and high, in thorny bush and tangling brambles.  I saw the deadly brush thriving, and turned my eye, rather than cutting it down, as I should.  It grew thicker and tighter around the cage of my heart until almost no light could break through.  The more time passed, the less I even noticed it.
Her wounds too painful to see, even through the dense and thorny vines, I did not visit.  With no warmth from another allowed through the thick canopy I had allowed to flourish, she grew colder, ever colder.  No longer feasting on love (she deserved), comfort (she desired), the heart inside me grew weak, famished.  She beat dimly for a great time; my body kept grinding mechanically through the motions of necessary life.
So hungry was she that, when something found its way through the tangling cover to her living tomb, she questioned it not, but absorbed it fully, wanting to consume, to be warmed.  A fine and lovely trickery, this black ink was, but not the warmth she needed.  And where had I been?  It was my job to protect her, and I allowed her to be exposed to this clever poison.
Only when forcibly lead through the darkness by another was I able to realize how absent I had been, what I had relinquished so easily.  He gave me the strength I needed to bring down those brambles and vines, though the process was painful, and many thorns drew blood from us both.
I am excellent at building cages, walls.  I am a great grower of the thorny vine.  I hold tight to anger. I harbor fear.
I've struggled with being truly loved.  I've allowed circumstances to make me doubt it possible.  That is changing in me.
I have slowly, this year, let go of the fear of being loved.
And it is warm in this light.
Reverb 10 is an annual event and online initiative to reflect on your year and manifest what's next. Use the end of your year as an opportunity to reflect on what's happened, and to send out reverberations for the year ahead.
Scraping the barrel
like never before these days.
Weak, and yes, ashamed.
I know it takes time.
Am no stranger to symptoms;
it is depression.
From this low vantage
I can look up and see those
who are still moving.
Hear what they say, watch
what they do, and be amazed
at what's important.
Be amazed at what
some find worthy of energy.
Anger. Ugliness.
It is so easy
to become ensnared in that.
Don't let it happen.
With experience
comes perspective, and when it's
shared, take what you can.
Try not to jump so
quickly to offense, anger…
do you benefit?
It is not easy
to step back and remain calm
with little practice.
I say this because
I know. I'm quick to anger,
easily annoyed.
And so often quite
the righteous rebel. And what
have I gained from this?
Drama is pointless.
Time passes by and I am
wasting my focus.
Have always found it
easy to see negatives.
Overlook the good.
Life is rich, complex.
Try to remind yourselves of
of this and do your best
to just ignore the
insignificant bumps and
enjoy all the rest.
All Site Content: Copyright © Lotus Carroll // Theme: Copyright © Dandelion by Pexeto