I spend a lot of my time with a little boy and a little dog, and we mix it up together with this and that.
Sometimes a little bit of the other.
I am very fond of throwing open the blinds as far and wide as they will go when the sun comes out to play at this time of year.  I am not a fan of being cold and gray.  I need light and warmth and vibrance or I forget how to breathe.
The dog is very, very fond of sleeping in puddles of sun on the carpet. (I have to admit that I am, too.)
What he did not realize, however, is that if one chooses to sleep among the train tracks of the little boy, one gives up all rights not to be built upon.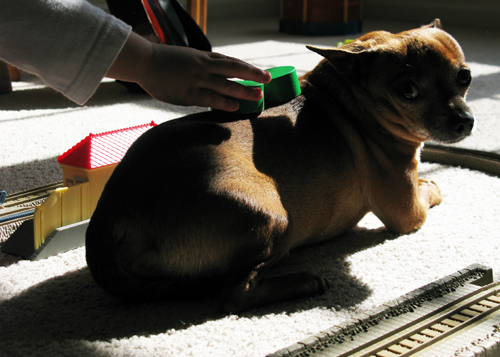 I was the foreman, looking on and supervising. I must confess that I felt this was a questionable choice of foundation.
But the builder, the artist, had a vision, and he followed through.
The foundation was kind of not interested in allowing the vision to be realized.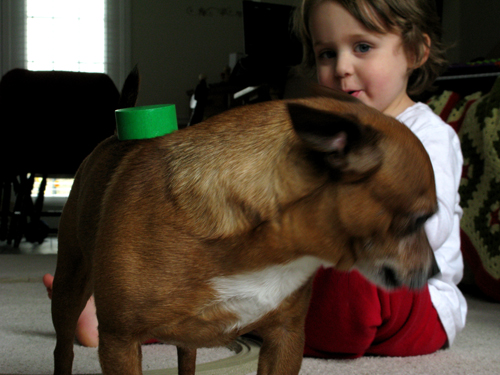 In fact, the foundation was all, "I am utterly displeased with the choice of building materials and deeply disturbed that nobody found it necessary to request my permission to build on these grounds. Oh and I'm definitely thinking of peeing on something you like as a form of revenge."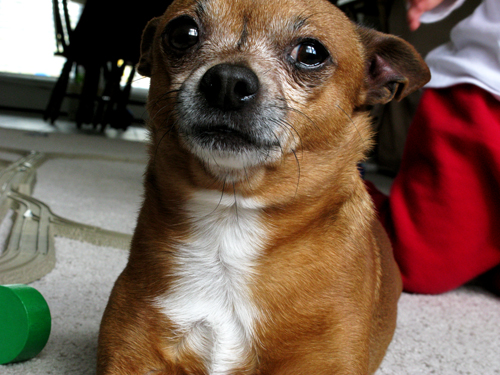 But the little boy builder was not going to give up so easily, and quickly went for a second try at his plan once the foundation had resettled.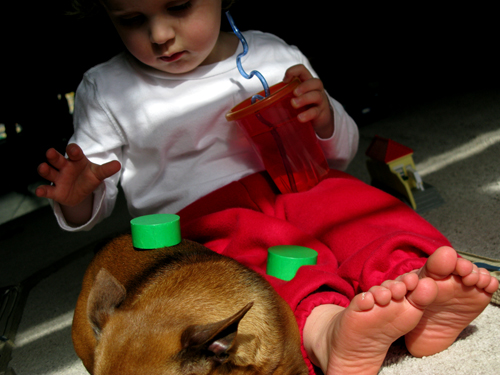 But the foundation was all, "Uh. No."
He had other things in mind.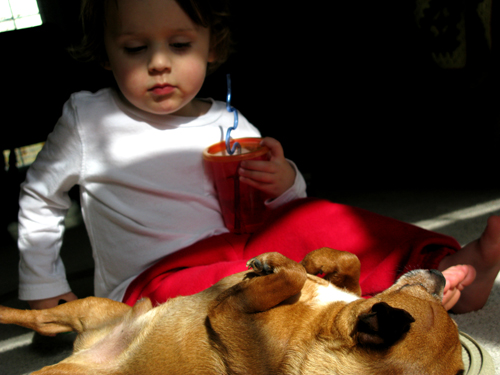 The little boy was unsure of how to proceed.
But then the builder decided he was really always meant to be a masseuse, and a compromise was reached.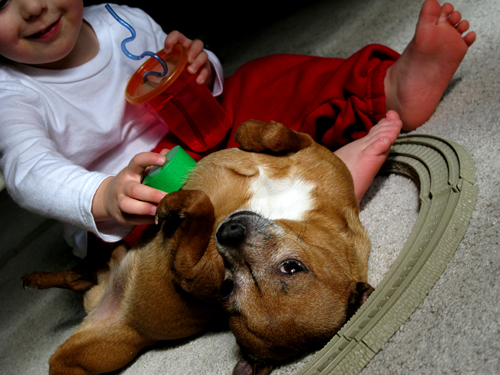 And everyone was happy.
Which, when laying in puddles of sunny carpet among train tracks, is really not all that surprising.
All Site Content: Copyright © Lotus Carroll // Theme: Copyright © Dandelion by Pexeto