When I left the room he was making lovely drawings in his notebook.
If I'd had to take a dump, do you think he'd have progressed to his arms and face?
His very first cone of ice cream to eat all on his own was a waffle cone bigger than his head. He loved it deeply.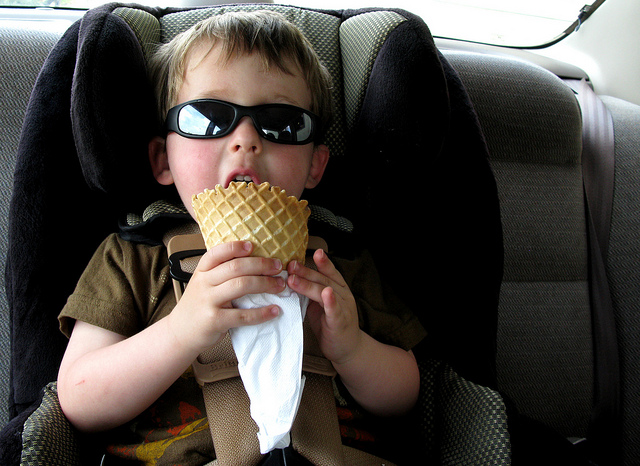 It loved him back. They became one in a melty explosion of chocolate toddler happiness.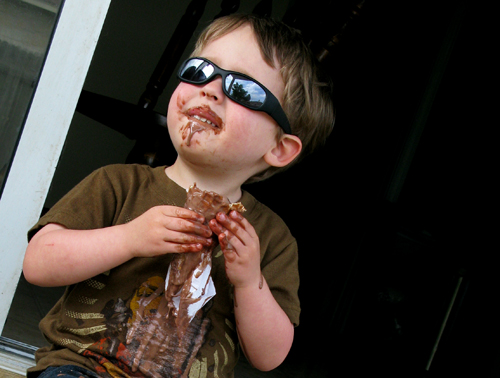 You just can't stand in the way of a love so deep (and sticky) as this – you just put it outside, watch the sweet carnage unfold, laugh and take lots of photos.
Mark it down on the list of fun stuff I'll miss witnessing one day.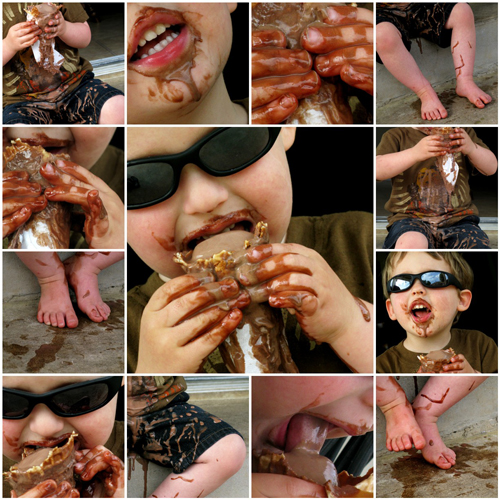 All Site Content: Copyright © Lotus Carroll // Theme: Copyright © Dandelion by Pexeto