10 years ago today I stood near the edge of a lake under a sky threatening to rain, looking into the blue eyes of the man who is now my husband. Just as we started promising to love one another for the rest of our lives, for better or worse, the sun broke through the clouds and shone on us.
I'm not going to pretend like every day of the last 10 years has been sunny. There have been a damn lot of clouds. We haven't always done the best for our marriage, or for one another. We've lived our flaws and struggled with our broken parts, dragging them around and tripping over them, cutting one another on the sharpest parts. But I love him, and he truly loves me. No matter how many or strong the storms, we keep coming back to these simple truths: this is worth it; we are worth it. He is worth my love, respect, and dedication, and I am worth his. I want to keep living these truths until I can't breathe anymore and learn to love him more, still, every day.
It is both complex as hell, and so very, very simple. I love you, John Carroll. Thank you for truly loving me. Happy Anniversary <3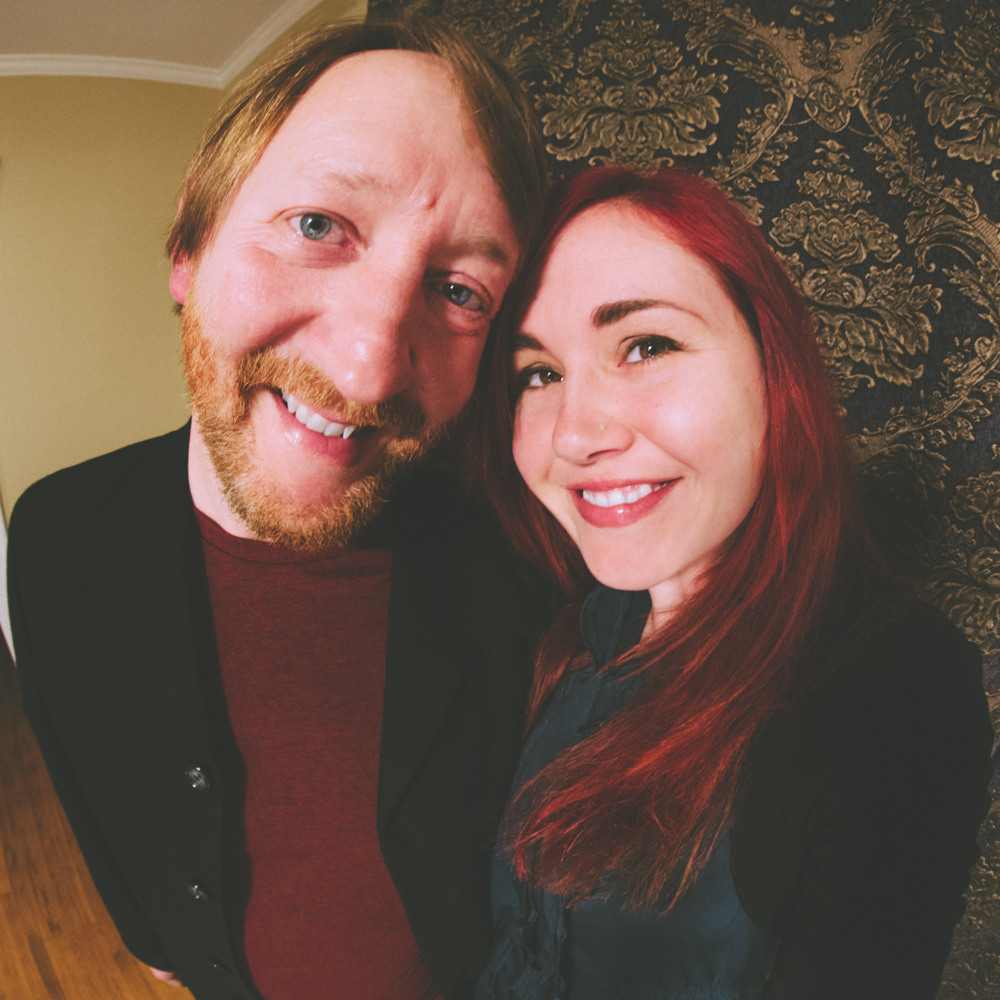 —————————————————————————————————————————————————————-


This work by Lotus Carroll is licensed under a
Creative Commons Attribution-NonCommercial-ShareAlike 4.0 International License.
To license commercially, please email.
Day 5 Prompt – Let Go. What (or whom) did you let go of this year? Why? (Prompt Author: Alice Bradley)
Not too terribly recently (but not so long ago) something pierced my heart, and in fearful defense, I locked her away in a heavy cage.
I held on to anger.
I let fear and doubt grow strong and high, in thorny bush and tangling brambles.  I saw the deadly brush thriving, and turned my eye, rather than cutting it down, as I should.  It grew thicker and tighter around the cage of my heart until almost no light could break through.  The more time passed, the less I even noticed it.
Her wounds too painful to see, even through the dense and thorny vines, I did not visit.  With no warmth from another allowed through the thick canopy I had allowed to flourish, she grew colder, ever colder.  No longer feasting on love (she deserved), comfort (she desired), the heart inside me grew weak, famished.  She beat dimly for a great time; my body kept grinding mechanically through the motions of necessary life.
So hungry was she that, when something found its way through the tangling cover to her living tomb, she questioned it not, but absorbed it fully, wanting to consume, to be warmed.  A fine and lovely trickery, this black ink was, but not the warmth she needed.  And where had I been?  It was my job to protect her, and I allowed her to be exposed to this clever poison.
Only when forcibly lead through the darkness by another was I able to realize how absent I had been, what I had relinquished so easily.  He gave me the strength I needed to bring down those brambles and vines, though the process was painful, and many thorns drew blood from us both.
I am excellent at building cages, walls.  I am a great grower of the thorny vine.  I hold tight to anger. I harbor fear.
I've struggled with being truly loved.  I've allowed circumstances to make me doubt it possible.  That is changing in me.
I have slowly, this year, let go of the fear of being loved.
And it is warm in this light.
Reverb 10 is an annual event and online initiative to reflect on your year and manifest what's next. Use the end of your year as an opportunity to reflect on what's happened, and to send out reverberations for the year ahead.
All Site Content: Copyright © Lotus Carroll // Theme: Copyright © Dandelion by Pexeto