I took this sunset image from a moving vehicle over a year ago. It is among my favorite images I've created so far. The sun seems to be trying to reach out to the mingling, intertwined trees as they embrace one another, warming this moment and their touch. At the same time, it looks to spread across the land, desperately holding on to each moment that is escaping as it sinks lower. Soon it will be too dark to see anything.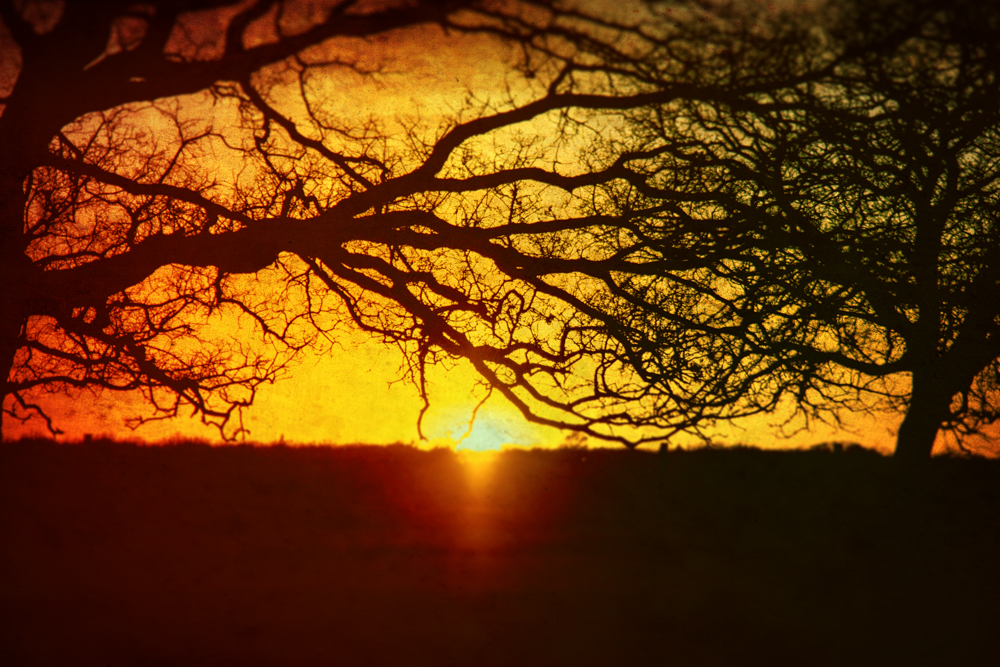 This work by Lotus Carroll is licensed under a
Creative Commons Attribution-NonCommercial-ShareAlike 4.0 International License.
To license commercially, please email.
All Site Content: Copyright © Lotus Carroll // Theme: Copyright © Dandelion by Pexeto