sometimes the world
seems totally upside down;
remember: the magic inside you
is stronger than anything —
hold on tight and smile.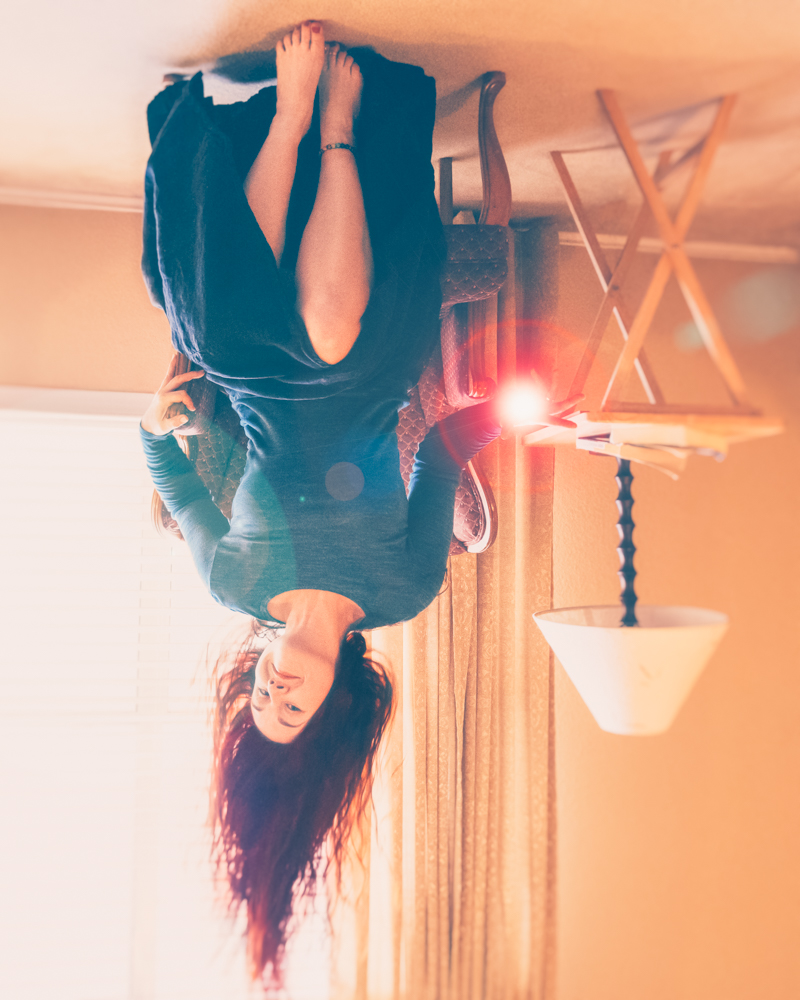 •
created for self portrait sunday, theme: perspective
details: www.artofselfportraiture.com/self-portrait-sunday-events
•
©2018lotuscarroll, all rights reserved
Scraping the barrel
like never before these days.
Weak, and yes, ashamed.
I know it takes time.
Am no stranger to symptoms;
it is depression.
From this low vantage
I can look up and see those
who are still moving.
Hear what they say, watch
what they do, and be amazed
at what's important.
Be amazed at what
some find worthy of energy.
Anger. Ugliness.
It is so easy
to become ensnared in that.
Don't let it happen.
With experience
comes perspective, and when it's
shared, take what you can.
Try not to jump so
quickly to offense, anger…
do you benefit?
It is not easy
to step back and remain calm
with little practice.
I say this because
I know. I'm quick to anger,
easily annoyed.
And so often quite
the righteous rebel. And what
have I gained from this?
Drama is pointless.
Time passes by and I am
wasting my focus.
Have always found it
easy to see negatives.
Overlook the good.
Life is rich, complex.
Try to remind yourselves of
of this and do your best
to just ignore the
insignificant bumps and
enjoy all the rest.
All Site Content: Copyright © Lotus Carroll // Theme: Copyright © Dandelion by Pexeto