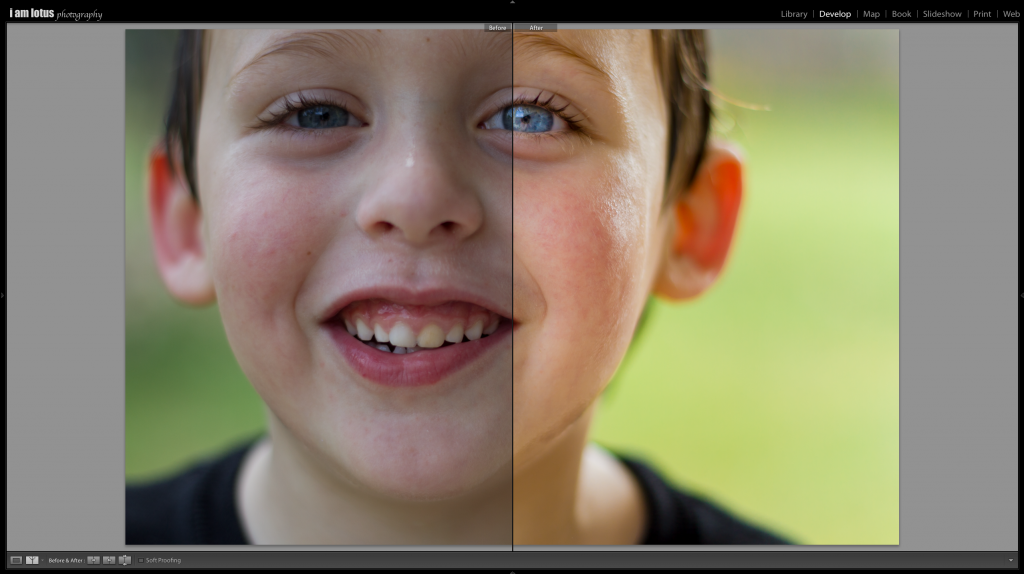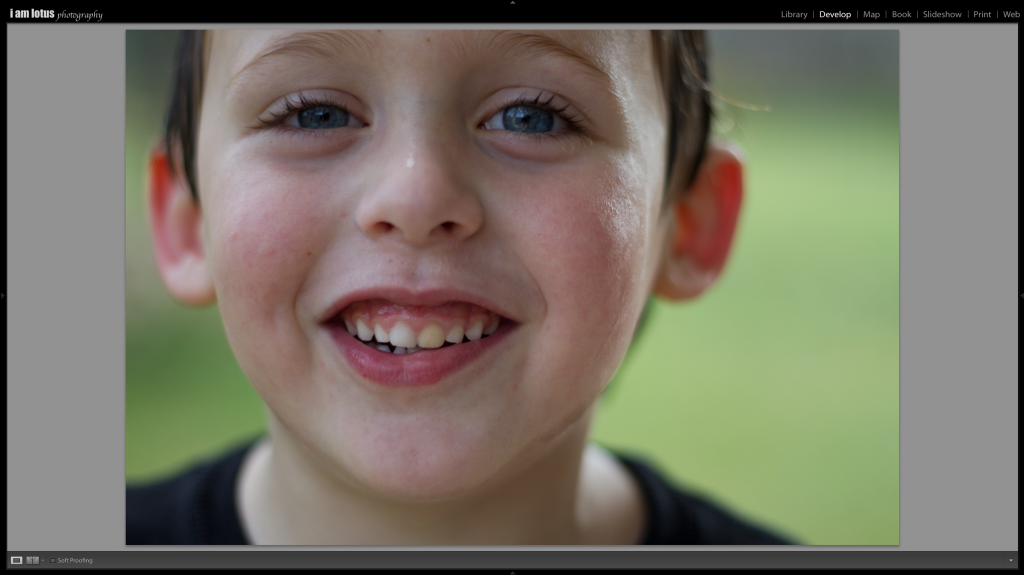 Camera: Canon 7D
Processing: Lightroom
There's a lot going on with this one and the history looks a bit busy and confusing. Ignore the stuff at the top. Wherever you see adjustments that don't have values to the right, that means I was doing paintbrush/clone work on specific areas of his face and adjusting what was happening there, rather than making a global adjustment. In this photo I removed several random little flecks of dirt off of his face (he had been playing outside in the sprinkler). I also got rid of a couple of red marks. If you look at his mouth on the before photo you'll see that one of his front teeth is kind of yellow – he hit it very hard on the side of the tub when he was about 2. Sometimes I adjust that in photos, sometimes I don't – I did here. I brightened the teeth overall as well. Additionally, I brightened his eyes, and I painted over the general area of his face around his eyes to remove shadows. Everything else should be straightforward.

The Preset I started with is "Diet Orange Soda" – this is a Sesame Ellis Preset by Rachel Devine, available on her website.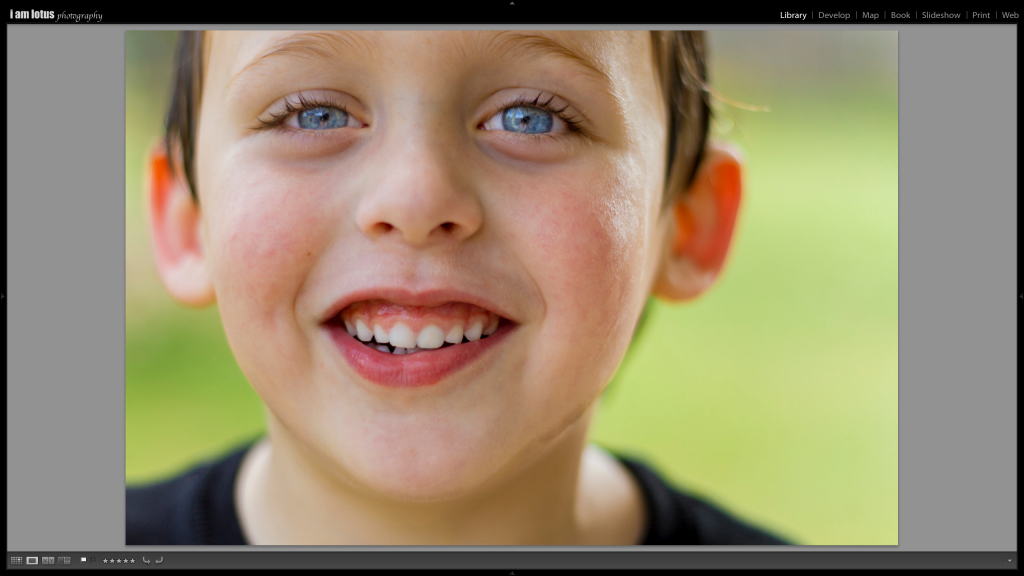 Prints Available For Sale Here
(click the shopping cart at the top)
All Site Content: Copyright © Lotus Carroll // Theme: Copyright © Dandelion by Pexeto