I believe you can choose, to a certain extent, how you perceive everything around you.  What you choose to see, to acknowledge, in each moment will have a significant impact on the quality of your life.
You can focus on the positive or the negative.
I spend a lot of time focusing on negative things.
A LOT.
This is not a recent thing. This is a life-long tendency. I have wasted so much time doing this thing, this sad, silly thing.
You know how they (you know, "they" – and I'm not referring to the Underwear Gnomes, like I usually am when I whisper "they" with emphasis) publish statistics on how much of your life you spend eating, or sleeping, picking your nose, and such? I shudder to think what are the horribly consuming number of hours… days, weeks…  even YEARS of my life that I have wasted focusing on the negative.  The Poopoo Stink.  The Crud Suckery.
What she thinks of me. How they reacted to what I did. What I looked like in those pants. What he must have thought of the things I said. How I could have done that differently. How much better I wish I was.  What if I hadn't done that.  What if I had done that.  What if I could just do everything better. Like other people do.  The way I wish it were.  The way things aren't.  The way they could have been, if only….

Or the countless hours I've wasted in my shower/in bed at night/in my car/etc having fake arguments inside my head with people. Just in case. So I could practice what to say IF the situation arose.
Can you believe that?
I IMAGINE AND ELABORATE ON CONFLICT THAT DOESN'T EXIST YET.
I know other people do it, too, but that doesn't make it any better. (Well, ok, a little bit better. Heh.)
Inspired with the idea of having Grace in Small Things (aka Waging a Battle Against Embitterment. Hell.Yes.), and by my own need to lift myself up (drag myself out of the emotional stinkhole) this year, I'm going to try something.
I've tried really hard, at times in the past, to focus less on negative things… especially that fake arguments thing. For the love of banana pudding (and mmmm, do I love me some banana pudding), that really has to happen less.
So I need to stop myself from doing that.  Redirect.  That will be a start.  It will help.
But what's going to help more, is to consciously start focusing on positive things.
And my first step is going to be… instead of having fake arguments with other people?
I'm going to start making an effort to tell people I come into contact with, on a regular basis, that I value them. I'm going to tell them what I like about them. I'm going to thank them for being there.
Anyone that moves me.  The bagger at the grocery store.  My best friend.  The person I follow on Twitter. My husband (a revolutionary idea, that one).  Maybe you.
I'm going to tell these people the positive things about them that occur to me.  Or how they've added to my life in a good way.
I'm going to encourage them.
At least one person, every day.
It's going to help me start feeling more positive.
And maybe, just maybe, it will give another In-the-Shower-Fake-Argument-Having-Person something more positive to focus on that day, too.
You know, something other than those damned Underwear Gnomes.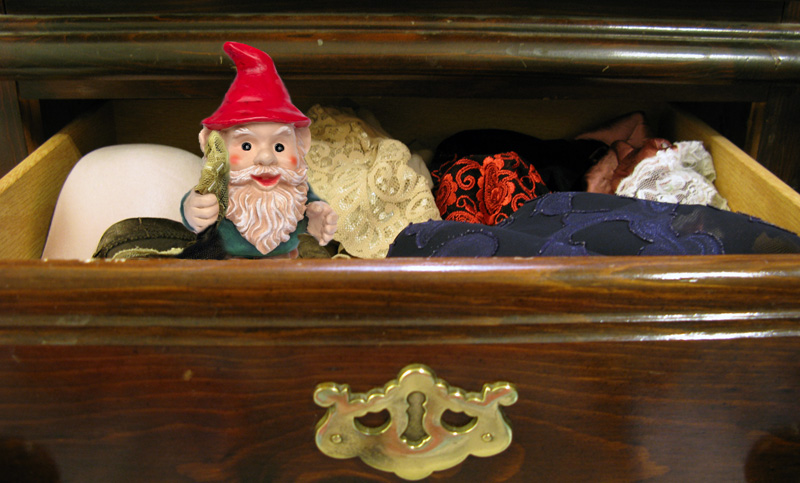 All Site Content: Copyright © Lotus Carroll // Theme: Copyright © Dandelion by Pexeto