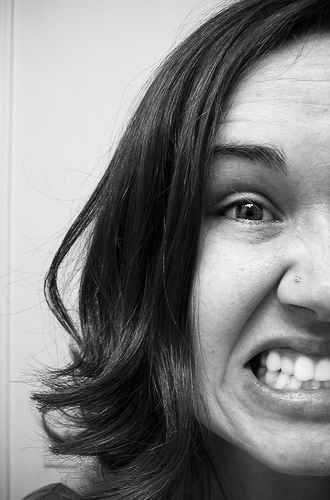 I'm sure that you, the reader of my website, are not an asshole of any sort, including the temperature/climate type.  Surely, someone with your impeccable taste is intelligent enough and nowhere near enough of an asshat to engage in the behavior I'm addressing with this post.  So please, just let this post serve as a place that you can direct the temperature/climate assholes you come into contact with towards, as necessary.
Dear Temperature Asshole,
When someone says it's cold where they are, that means >>news flash<< IT'S COLD WHERE THEY ARE. As in, the temperature is such that they have made the judgment that it's frickin' freezing, Mr. Bigglesworth. Or at least very cold. To them.  Which is all that matters about their comment.  This is obvious to people who don't have their heads up their asses, I'm guessing, but what do I know?
If someone says it's cold (or hot), I'm thinking, just accept it and move on. This is not a moment for argument or debate. Whatever the temperature is where you are / depth of cold (or intensity of heat) you can withstand / number of brain cells you wish you had horrific weather conditions you are experiencing/have ever experienced – COMPLETELY IRRELEVANT. Please resist your nagging stupidity and do not make someone else's experience of temperature about you.
No, really. The next time you have the urge to say something like "that's not cold – you don't know what cold is" or "pfft, that's nothing, you know how cold it is where I AM?" to someone, punch yourself in the face one time, as hard as you can, both because you deserve it and because you can do so without feeling any pain. Really! Rest assured that it won't hurt, because somewhere, someone is getting punched in the face HARDER and even MORE THAN ONCE.
You think it would hurt to punch yourself in the face that once?  Pffft.  You don't know what pain is.
Love,
Loter
Oh, Raw Honey, look at you sitting there waiting for me!  I heard you whispering for me to come over, Raw Honey.  And you are sounding soooo really, very good to me right now.  Let's get better acquainted in a situation involving bread and butter, m'kay?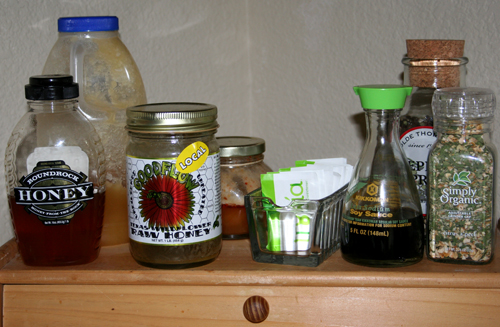 What the hell, Raw Honey…
YOU'RE EMPTY?
Why would you toy with me so, Raw Honey? Why would you sit there, practically beckoning to me with your sweet, delicious Raw Honeyness… and then… and then… be… EMTPY?
How cruel you are, Raw Honey!
How. Very. Cruel.  You have hurt me deeply, Raw Honey.
*deep, heavy sobs*
What is that you say, Raw Honey?  You mean, you didn't do this to me on purpose?  You say it was beyond your control, Raw Honey?  You were just sitting there, being Raw Honey and someone came along and emptied all the delicious Raw and sweet Honey inside of you out?
You are telling me that someone scraped you clean, selfishly enjoying every last drop of you, Raw Honey?  Someone didn't share you, but just ate you all in private?  Someone ELSE did this to you and then PUT. YOU. BACK?
Just to fool me?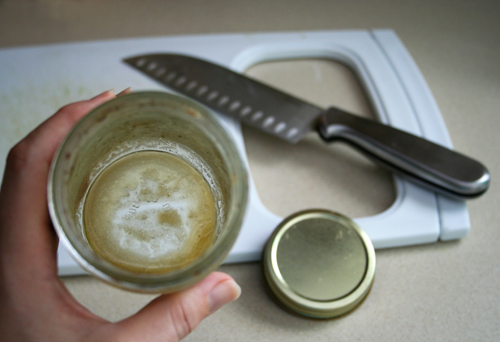 What is that you say, Raw Honey? Yes, Raw Honey, you are right, I *am* feeling rather stabby.
Don't worry, Raw Honey.  I'll get even.  I make all the meals around here after all, right, Raw Honey? People eat what I prepare, without question.
Hahahaha.
What is that, Raw Honey? You say there's a funny tone to my laugh?  Oh, Raw Honey, just ignore that.  Everything is just fine.  I am in a peaceful state, don't you worry.  Just overlook the strange new element in my laughter, Raw Honey.  I promise, I'm okay.  You just rest.  Shhh, shhhh, now, Raw Honey.
Someone else better watch his Raw Honey Thieving, Trickin' a Bitch Ass, though, Raw Honey.
But you?  You just sleep now, Raw Honey. Shhhh.
Shhhhhhh.
All Site Content: Copyright © Lotus Carroll // Theme: Copyright © Dandelion by Pexeto