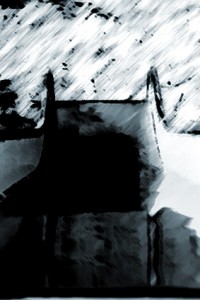 It's inevitable.
All spring and summer long (but for bouts of the bitchiness I'm cursed with, both by Nature and Nurture) I spend my time climbing the ladder.
I kick my feet back into the air after each step up, with a little grinning head toss and a shimmying booty shake, as I climb up, and up and up. Is that a spicy little theme song playing?
I hum a song as I let the sun shine on my face, feeling that warmth.
I look up and see myself getting closer to the top as time passes, but mostly, the peak holds no meaning for me. Sometimes a memory tickles buttons in my mind, but the sun has permeated even there, and its rays push those memories into corners unreachable for now.
The smile on my face keeps spreading.
I still shake my booty and kick out my feet as I step up, up, up the ladder.
By the time it's bleak and cold outside, I reach the top. There's nowhere left to go.
But down.
I look down at the sleek, cold, metal of the slide and I shiver.
My smile starts to fade. I'm cold. The corners of my mind come alive with recognition of what's happening.
As the wind blows through me, rattling my bones, I look around and can no longer find the light of the sun.
My teeth chatter.
Before long, a sudden gust of wind slaps a strong, icy hand into the small of my back and gives a malicious PUSH, and with a gasp, I tumble into the metal.
There are no sides to hold. There is no amount of scrambling that can stop my descent.
As if it matters… for as soon as my flesh makes contact with that metal, the cold seems to leach out of my very soul all desire to fight the obvious.
As my face falls slack, I quickly begin the long slide down for The Winter.
All Site Content: Copyright © Lotus Carroll // Theme: Copyright © Dandelion by Pexeto