A lot of times I walk past it on my way to do other things without even thinking.
Most days I can pass by it at least once without noticing it there.
Every day I look at it and think of how empty it is.
I've thought about taking it apart and putting it in the garage, where I will not see it as often, or be tempted to picture him there.
I've stood before it crying because it isn't being used.
I've wondered why it remains in my home even though I don't think it will ever have use here again.
I contemplate whether it is unhealthy.  I worry that it means I'm broken.
I'm not ready for it to go anywhere.  I'm not entirely sure what that means.  I know what you think it may mean.  It's not that.  I'm just not ready.
I know that at some point I will be.  And then I will do it myself, and it will be okay.
But for now it stays.
There is a crib in my hallway.  It is wooden, and lonely, and it just waits and waits for a someday that never was.
It's been a very long year.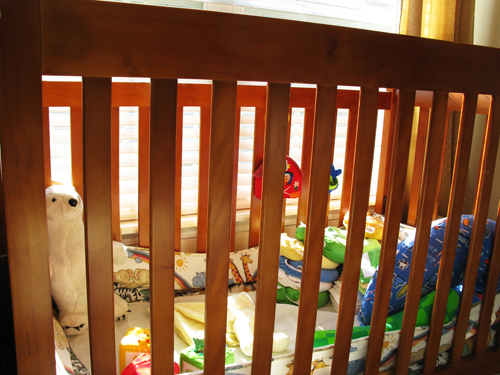 All Site Content: Copyright © Lotus Carroll // Theme: Copyright © Dandelion by Pexeto