One of the highlights of Braden's birthday yesterday was our visit to iFly Austin – an indoor skydiving experience. I was pretty sure Braden would really dig the ability to float on air in a wind tunnel, and, well… I think I was right. Here's a photo we got from the built-in camera at iFly.
Do you think he was having a good time?
Seriously, if there's one of these places near you, I 100% recommend you go. Take your kids, your friends, yourself. The entire staff was awesome – friendly, helpful, good natured, and highly skilled. Seriously, they put on a great show at the end of each class – the instructors/trainers did some crazy mind-blowing stunts inside that tunnel. It's amazing to watch.
Thanks so much to Josh, Braden's instructor. He was wonderful with Braden, and kind enough to offer to take this photo of all us together with my camera before Braden's flight.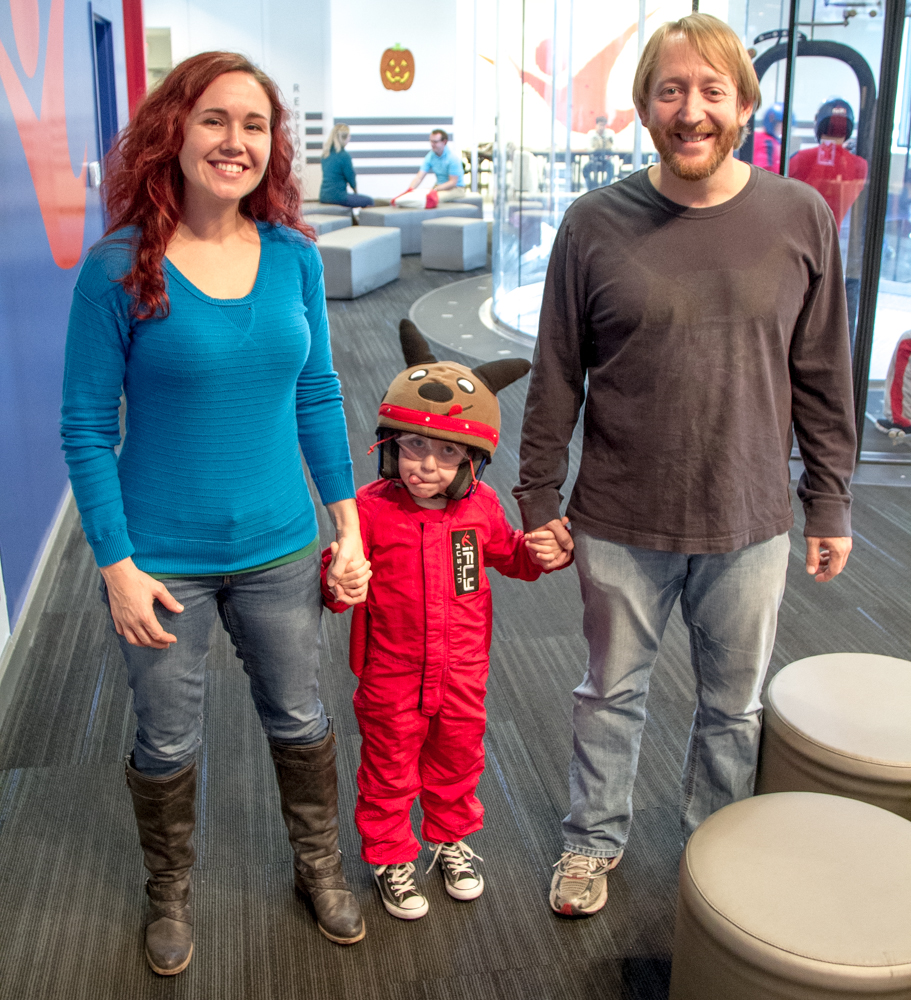 All Site Content: Copyright © Lotus Carroll // Theme: Copyright © Dandelion by Pexeto