Prompt:
Imagine yourself five years from now. What advice would you give your current self for the year ahead?
Bonus: Write a note to yourself 10 years ago. What would you tell your younger self?
(Prompt Author: Jenny Blake)
~~~
Dear Year 2011 Lotus:
I have this writing prompt, and I'm supposed to write you a letter from the past giving you advice, after I think about us five yeas from now. This is all kind of weird, because I have no idea what we will be like in five years.
I kind of don't want to know… isn't the fun in the journey? And what good does it do to know the end before the actions? It seems more important to take action without knowing the exact outcome; let's just travel the path, you know?
Maybe this is part of my problem, though. I think this might be an insight into my poor planning and life goal issues. You think? Nah, me either.
Anyway, you are only about 11 days away from already BEING. Writing you a letter with advice is WEIRD.
But I'm a good sport, you know? (You totally know.) So I sat here and daydreamed for a little while about our flying car and the robot who will obviously be cleaning our house. (Isn't that what happens in the future?) Basically, I just had my head in the clouds about us having our head in the clouds.
So I guess what I want to tell you is that you probably only have, like, 4 more yeas of boring road driving left before you take to the air in 2015.
Wait. Technically you are in the future, too, aren't you? Whoa. Wait, WAIT. That means in 11 days (when you will be born) FLYING CARS WILL BE AVAILABLE.
I am so excited I could shit.
See you soon! I hope you know how to fly a car.
Love,
Lotus 2010 (squee! omg so excited!)
~~~~~~~~~~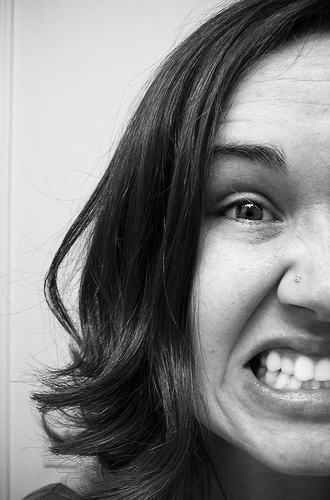 Dear Year 2011 Lotus,
Crap. I just re-read the prompt and it totally didn't tell me to write you a letter at all. It told me to give MY CURRENT SELF advice about the year ahead.
Please burn the previous letter I sent you. And have fun in your flying car without me.
Asshole.
(You could have written me a letter to the past and invited me for a ride in your damn fancy flying car. Don't worry, I know why you didn't. It still hurts.)
Love,
Highly Disappointed Year 2010 Lotus
~~~~~~~~~~
Dear Year 2000 Lotus:
I just got this writing assignment where I'm supposed to draft a letter to you. (Yes, writing assignments. Still.) But I know better. I've seen too many movies and shows that outilne, detail, and show explicit examples of the folly of talking to anyone from the past, especially oneself! I am thinking, perhaps, that the author of this prompt is unaware of the DANGER that lies in constructing notes to the past, or having any contact with it at all, and that makes me sad.
Somebody hasn't seen Back to the Future.
For shame.
So, basically, I refuse to tell you anything, but don't worry. Everything will turn out the way it's supposed to. And you will become the you that is me now. (Duh.) Which really isn't so bad, anyway.
There are hurts to come, sure. But isn't that, well, life? And all the good and the bad have had equal hand in making you the you that is me, and the one that will be us later, too.
I'm going with the idea that it's going to be okay in the end. Remember all the pretty and ugly things come together to make the what is, and we can't do much better than just appreciating that fabulous dichotomy.
PS: It's better to look to the future anyway. I hear cars will fly there. (Shit, forget I said that!)
Love,
Lotus 2010
~~~~~~~~~~
~~~
Subscribe via Email
Categories
Archives
Prints, Licensing, Portfolios
All Site Content: Copyright © Lotus Carroll // Theme: Copyright © Dandelion by Pexeto